Ford
Ford Philippines
Ford Motor Company is a Michigan-based producer of automobiles that supply the needs of its official distributors, including Ford Philippines. It has been established in 1903 and currently has about 90 manufacturing plants plus service facilities around the world. As a century-old company, it has a rich history of buying and selling subsidiaries as well as a fair share of ups and downs. Additionally, its current logo has also evolved multiple times until it has reached the current Ford logo.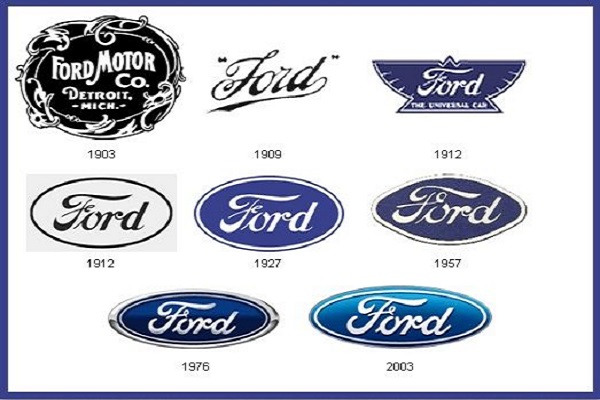 Ford Logo's Evolution
I. Overview of Ford Philippines
The Ford Group Philippines, the official or authorized distributor and importer of the brand in the country has been established in the year 2000, in the month of July, to be precise. They are responsible for overseeing the brand's sales and marketing as well as the aftersales services provided to the customers. As per the Ford for sale in the Philippines, all the vehicles are obtained from the manufacturer's plants in Thailand and North America.
1. Local Presence and Market Position
Ford vehicles are amongst the top-selling units in the country, as they can be seen in the roads of the different towns, cities, provinces, and regions in the Philippines. In fact, they are not just used for daily transportation, but others also use Ford units, particularly the trucks for their businesses.
As per Ford sales record, it has been increasing in number for five consecutive years. In fact, at the end of 2017, their retail sales have inclined to approximately nine percent. From the 2017 data provided by the collaboration of AVID (Association of Vehicle Importers and Distributors), CAMPI (Chamber of Automotive Manufacturers of the Philippines, Inc.), and TMA (Truck Manufacturers Association), Ford Philippines ranks number four when it comes to market share and number 22 as per sales growth.
2. Flagship Models
The citizens are lucky enough since the available Ford cars in the Philippines ranges from cars and performance vehicles to SUVs and pickup trucks, giving them a wide range of choices. However, there are two models that have been contributing highly to the sales of Ford in the country.
2.1. Ford Ranger
Amongst the three highest selling Ford vehicles, the Ranger has been consistently on top of the list for years. Likewise, it stays in the second place as the top-selling truck in the country. It is a pickup truck that can accommodate a maximum of five individuals, and more if the back cargo is used, which is common for Filipinos.
Nonetheless, the cargo is intended for baggage or items, making it a good choice for individuals who love to travel or have businesses. It is equipped with either a 2.2L or 3.2L diesel TDCI engine. This is a unit that can explore different terrains whether rough or smooth as well dry or wet. In fact, it can survive 800mm of water.
Ford Ranger Being Put to Test
2.2. Ford EcoSport
At the end of 2017 and the early months of 2018, the EcoSport takes the second best-selling Ford cars in the Philippines and the leading mini-SUV model of the company. This is also a five-seater vehicle that has enough cargo space at the back, making it ideal for small families and groups. It is loaded with a 1.5 Ti-VCT engine and is available either in manual or automatic transmission.
Based on Ford cars Philippines review, this doesn't only have great exteriors but also good and comfortable interiors and storage compartments. Additionally, it has an integrated technology that allows you to receive calls and play music hands-free, as well as listen to text messages.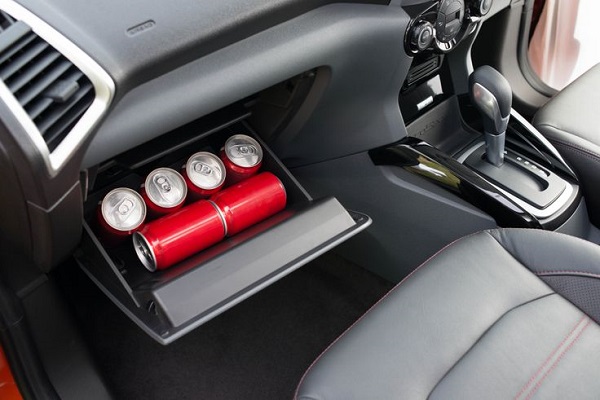 The 2018 Ford EcoSport's Cooler Compartment
3. Dealers
If you just do not want to check on the Ford Philippines price list, but also want to see the model units, the company has about 44 dealers around the country. They are distributed in NCR, Agusan Del Norte, Batangas, Baguio/Benguet, Bohol, Bulacan, Cagayan De Oro, Camarines Sur, Cavite, Cebu, Davao, General Santos City, Iloilo, Isabela, Ilocos Norte, Laguna, Leyte, Negros Occidental, Negros Oriental, Nueva Ecija, Palawan, Pangasinan, Pampanga, Rizal, Surigao Del Norte, Tarlac, Zamboanga Del Norte, and Zambales.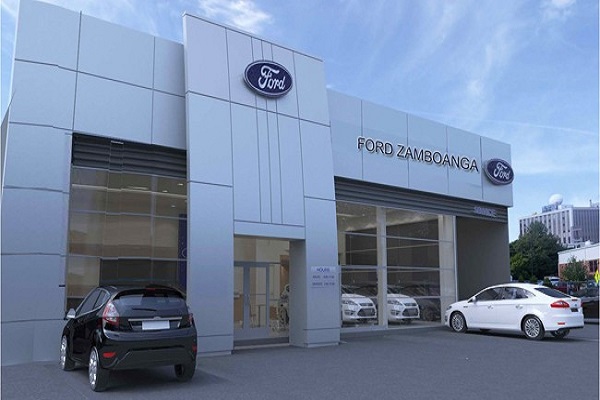 One of Ford Philippines' Dealers
II. Ford Global Market and Recognitions
Ford vehicles have a great global presence as they have authorized dealers distributed around the world including 29 countries in the Asia Pacific, 43 countries in Europe, 23 countries in North America, 13 countries in South and Central America, 26 countries in Africa, and 12 countries in the Middle East.
What is more interesting is that Ford Motor Company has been part of the Fortune 500 list for several years. For one, they were consistently part of the top 10 during 2008, 2009, and 2010. Unfortunately, they landed at number 11 in the year 2017. That doesn't mean though that they are performing poorly but that is because online marketplaces are thriving recently.
Nonetheless, they have always been labeled as one of the largest and best-selling USA-based car manufacturers around the globe and in Europe. Also, as per sales and market share, the company continues to thrive, specifically having a total revenue of almost $150B in the year 2017. With regards to the company's recognition, time and time again, they have consistently gained awards not just for their products but also as an employer and a company from the following recognized organizations or associations:
AutoGuide
Automobile
Cars.com
Detroit Free Press
Edmunds.com
Ethisphere Institute
FleetNews
Human Rights Campaign Foundation
IHS Markit
Kelly Blue Book
Michigan Veteran Affairs Agency
MotorWeek
National Highway Traffic Safety Administration
New England Motor Press Association
Safety Ratings
Texas Auto Writers Association
Truck Trend
Universum
USBE Magazine
U.S. News & World Report
Vincentric
Some of their highly recognized cars based on performance, great value for money, fuel-efficiency, and/or safety are the Ford Fiesta, Expedition, F150, Fusion Hybrid, and Explorer.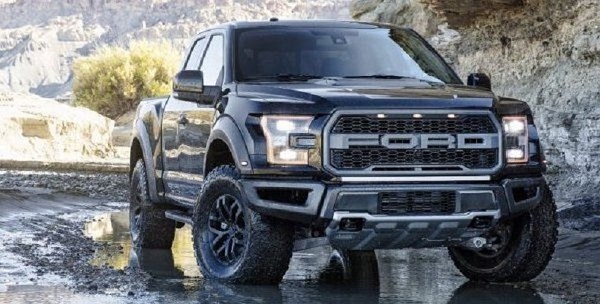 The Ford F150 Has Been Recognized for Years as the Best Truck or Pickup Truck
A Ford for Everyone!
As we are to end this Philkotse.com post, we have found that Ford Philippines has made it a point that every Filipino citizen or resident of the country can own a vehicle of their dream. That is why Ford cars in the Philippines are in the mid-range price and comes in multiple models and series. What is more convenient is that they have been designed to work on the different grounds and water streams in the country.
Search a Brand
Recent Ford news
Recent Ford cars for sale