You love cars and are looking for a rewarding, well-paying career, the auto mechanic would be a perfect job for you in the Philippines.
Some people would like to pull apart things and bring them back together for no apparent reason. Some people would like to fix cars and restore old vintage models because they simply find joy in bringing old things back to life. Some people want to get into an automobile business by having their own service center.
If you happen to be one of those persons who are passionate about fixing types of cars and would like to turn your dreams into reality then maybe now is the best time for you to pursue a career as an auto mechanic.  
Here are some valid reasons brought to you by Philkotse.com as to why you should train on how to fix cars and be very successful in this field.
1. Be an expert in cars is a great feeling
If you are into cars, it is nice to learn more knowledge regarding different car models, how they work and how to fix them. If you are knowledgeable, you start earning the trust of other people since they will be asking for your advice or opinion about car related stuff.
Knowing many things about cars is a great feeling because you are given the rare opportunity to help many people. You can assist family members, friends and relatives by troubleshooting their vehicles and also save them some amount of money in the process.
If you really want to be very good in what you are doing you also need to invest on your education by taking short courses about automotive at a local trade school so you can specialize on more aspects of car repair. Most professional mechanics took up formal lessons and underwent training from the best auto mechanics in town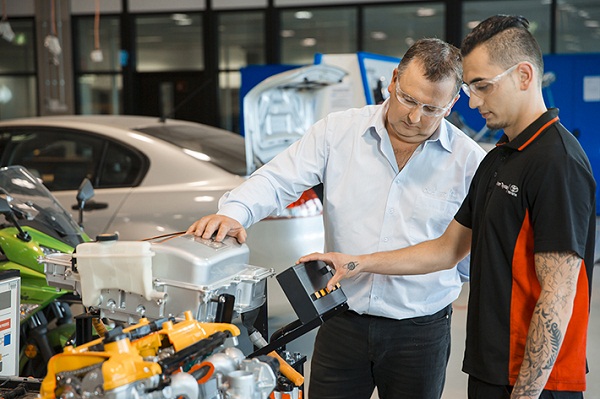 A competent car mechanic should also undergo on the job training
One of the significant requirements of starting up an auto repair shop is for you to have a wide array of tools and equipment. Having more things in your garage means that you can fix more cars. If your skills and your tools go hand in hand, then you have more chances of getting more clients and eventually succeeding in your business.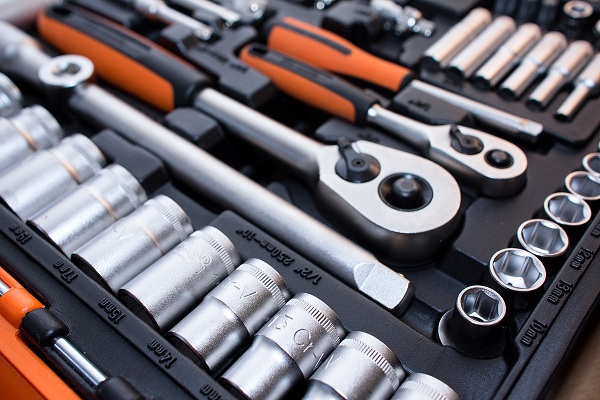 Car tools and repair equipment are quite expensive, but if you are a car mechanic, then it is okay to start investing in them
>>> Click here to get more helpful tips and advice for your car maintenance.
2. Car mechanic get a competitive income
Here in the Philippines being a mechanic is not considered as a lucrative kind of job. The reality is that a lot of Filipinos think that being a mechanic is a dirty job that doesn't earn well.
However, what most people don't know is that car mechanics make a good amount of money especially if they have their own business. The average salary for a car mechanic in the Philippines is PHP 144,000 per year.
Car mechanics can charge their clients based on the amount and difficulty of work that they have performed to their respective vehicles.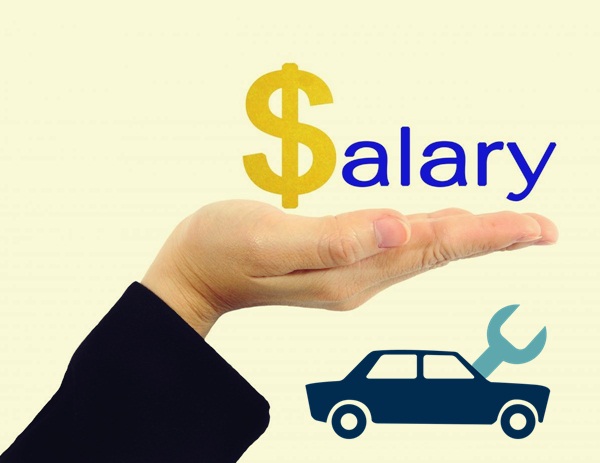 Many people do not know that car mechanics have the potential to earn good money especially if they specialize in certain types of car problems
If you are a car mechanic with your own shop, you have the opportunity to earn good money as long as you always aim to provide excellent service to your clients. You will be able to get more referrals as you expand your customer base.
3. A car mechanic can be his own boss
I have known many people who started out their career in the automotive industry by working for other auto shops for a couple of years training under good mentors. After a few solid years of experience and sufficient capital on hand, these mechanics have decided to fly solo and be the boss of their own business.
There is nothing wrong with dreaming big just remember that you really need to work hard and prepare yourself in this kind of business. You must be ready to get down and dirty, and there will be times that you will need to work long hours and do hard labor.
There are times that the business is good and thriving, but there will also be times when things are kind of slow. Just in case this happens do not lose hope and keep selling your services at a fair price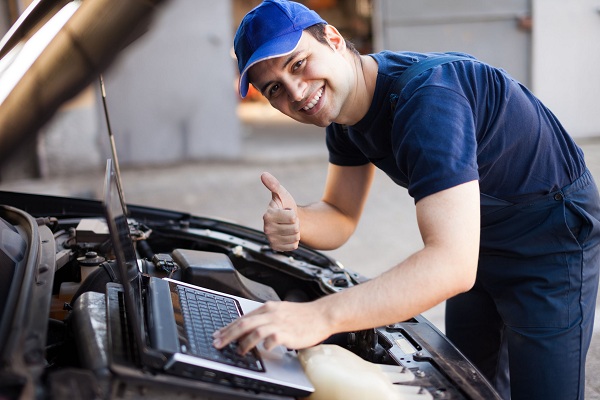 If you really love fixing broken cars, then this may be the best career choice for you
If you are planning to set up your own auto repair business in the Philippines, it is best that you start investing in the things that you will need as early as now. You can start scouting for tools along the busy streets of Raon in Quiapo or Banawe Street in Quezon City.