If the car is standing still, the tachometer doesn't necessarily stay put.
For novices behind the wheel, an important part of driving is being familiar with the various gauges and readouts found on the instrument panel. This is how the car communicates to its owner, by showing relevant and timely information regarding the vehicle's operational status.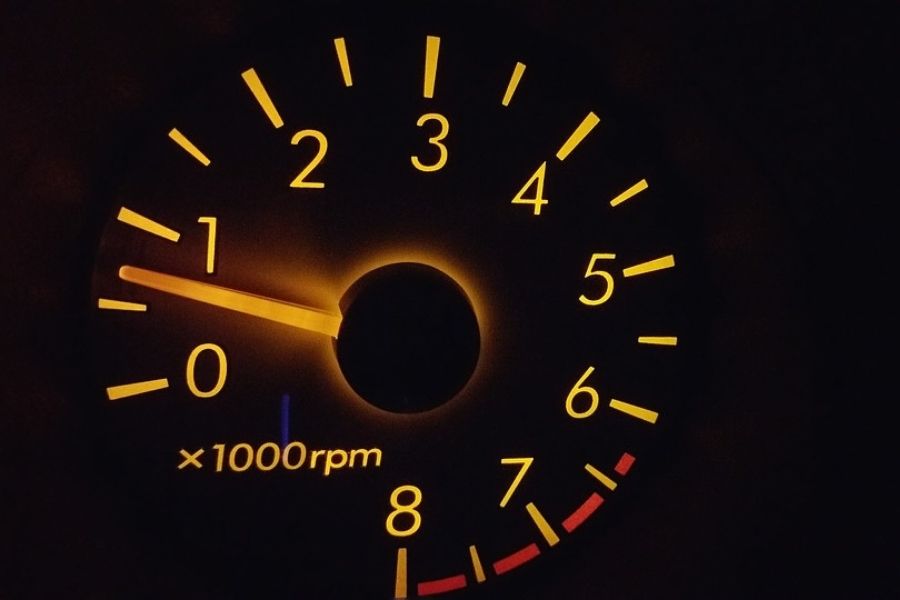 Most vehicles still come with a tachometer as part of the onboard instruments 
One of these is the tachometer. It's a common feature on vehicles whether they're equipped with a manual or automatic transmission. Also called a revolution-counter, a tachometer measures the rotational speed of the engine's crankshaft. This number is represented by single digits around the dial's face, each one multiplied by 1,000 and expressed in revolutions per minute (rpm). 
In manual transmission vehicles, the tachometer is normally used in timing shifts done on a manual gearbox. This is to avoid either lugging or over-revving the engine, both of which can cause long-term damage. Tachometers typically mark the two highest digits on the dial with a red line or bar, showing that these are already beyond the engine's maximum safe operating speed.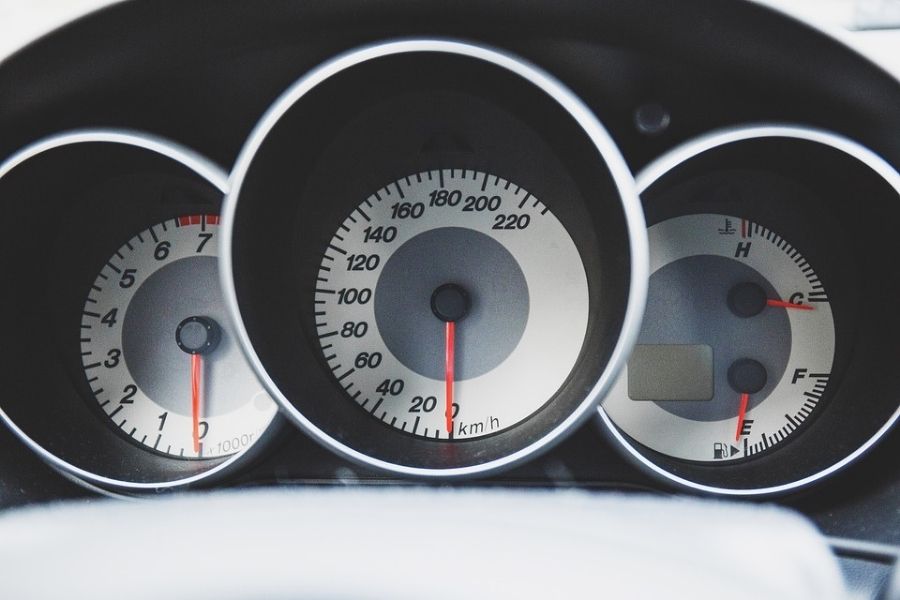 A tachometer at rest means that the engine is turned off 
A tachometer is useful when the vehicle is in motion, but what if the car is just standing still and yet the needle is moving? Does it indicate a malfunction? Not at all. Even when the vehicle is in idle, it's normal for the tachometer to hover between 600 and 1,000 rpm. 
During idling, the engine isn't coupled to the rest of the powertrain and there is no throttle input, so the vehicle isn't moving forward or backward. But if there is combustion inside the engine block, the engine still maintains its idle speed. This is necessary to operate the car's ancillary features such as the water pump, alternator, power steering, and air-conditioning.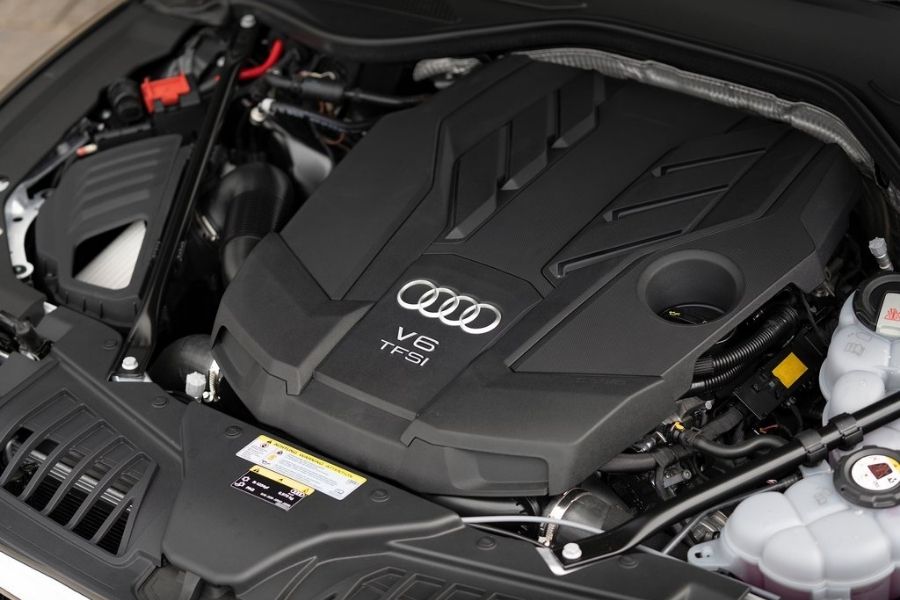 Engines in modern passenger cars tend to run quietly at idle
If your car has good insulation against noise, vibration, and harshness (NVH), the quietness might make it particularly difficult to play it by ear whether the engine is still running when you're at a complete stop. The tachometer picks up on the engine's activity and shows you that the crankshaft is still spinning, so you'll know if you can put the vehicle in gear or if you should shut the engine down before leaving the car.    
Find more tips for beginner car owners at Philkotse.com.


Joseph Paolo Estabillo
Author