How can you keep your cool in a hot car?
1. No Aircon, No Problem
In the Philippines, the sun not just shows up during summer, but it is almost always present year-long. Being a tropical country, located just a little above the equator, the Philippines only has two seasons: the dry season that starts from late November until May and the wet season that covers from June until October.
Dry season means that there isn't much rain in the forecast, with the sun coming up almost all day, or the sun may hide behind the clouds but there's no rain. On the other hand, wet season doesn't exclusively mean that the sun never shines, but it could mean it'll be raining all or most parts of the day.
Having a car can be pretty beneficial whatever in the dry or wet season because it could protect you from both sun and the rain as you travel and also provide you cool and comfort.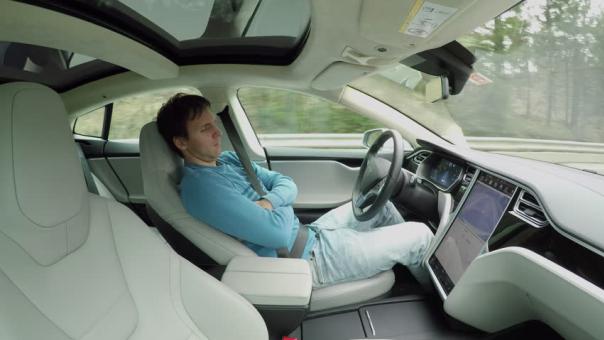 Having a car can be pretty beneficial whatever in dry or wet season because it could protect you from both sun and the rain
Speaking of 'giving you cool and comfort during hot summers', what if on a hot summer day, when you're all packed and ready for a trip either to a hotel in the city and your car's A/C system turns broken? 
You try to think now about the best possible solutions:
Cancel the trip? No. You cannot postpone this most awaited trip that you've filed a VL for three months ago. VL is hard to come by these days and this is the break you truly deserve.
Take it to the auto shop and keep your fingers crossed that they can fix it in a snap of a finger? No. You have zero time to spare and you want to maximize this three-day vacation.
Just enjoy the summer heat and use this unfortunate event to warm up before you hit the beach.
Option three is your only feasible option. You shrugged your shoulders and stepped on the gas, and on to the highway towards the beach.
It's fortunate that you are going on a vacation outside the city, but what are you going to do if this happens on a normal working day in the city? Let Philkotse.com dive you into a pool of keeping your cool in a car without an AC.
How to Fix Your Car's AC for Free - How Air Conditioning Works
2. Keeping Yourself Cool in a Car with a Broken AC
2.1. Dress in Cool, Light Clothes
This could be a potential problem for people like me who doesn't have much color in the wardrobe except black and grey. If your car aircon is broken, try to rummage light colored (white, blue, yellow, or any pastels) clothes as these types of color don't absorb heat. If you also have bigger shirts, you can wear them too as they will allow air to circulate more in and out of your body.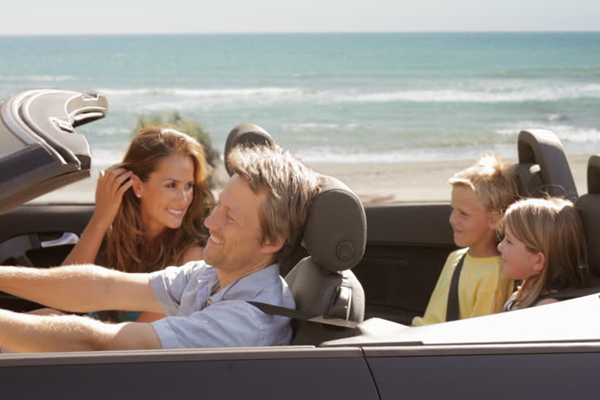 Light colored clothes can make you feel cool, comfy and fresh while inside your car
2.2. Stay Hydrated
Another way to keep your cool is to make sure you have cold water or any other cold drinks you prefer to keep yourself hydrated under the heat. Not only would you want to save yourself from the heat, but also save yourself from dehydration.
Bring lots of water to beat the heat!
2.3. Leave Early
If you work around 8am or 9am, exert an extra effort of waking up very early and if possible, leave before the sun goes up. Not only will it have you off from the scorching heat of the sun, but traveling earlier than other vehicles will also save you from traffic.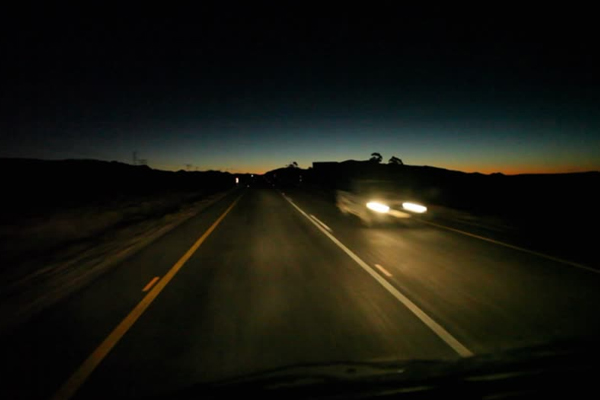 Leave before sunrise
2.4. Open your car windows while traveling
I know you will have to bear with the hot air coming from the outside, but opening the car windows will give you ample ventilation inside your car. It is way better to just feel the hot air on your face, rather than suffocate inside a hot vehicle.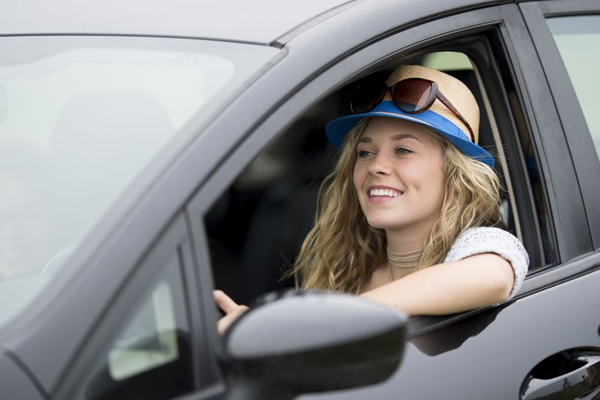 Open the car windows for air
2.5. Bring a fan
You know those cute, little portable fans you can buy from CDR-King? You may have disregarded them a few times when you pass them by, but they will definitely be useful during this kind of situation. Aircon is broken, yes, but you can just use these portable fans to get it going. If you're stuck in traffic, and no air is flowing through the windows, it will be your best friend.
Find ways to bring ventilation inside your car
2.6. Buy Cooling Pads
If you have some extra cash, and you know that your car's AC won't be fixed soon, buy some car seat cooling pads or cushion. This will bring you extra comfort during your drives.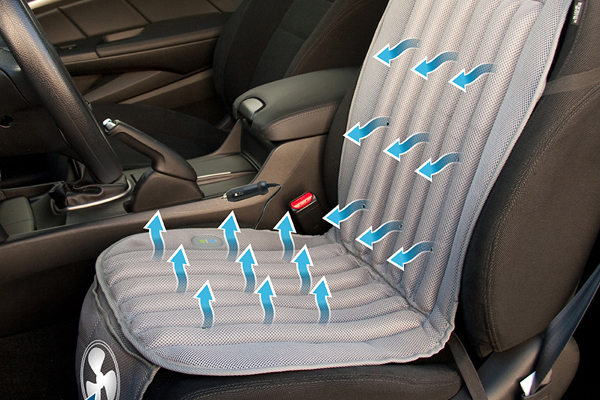 Make your car seat a bit cooler
2.7. Choose the right parking space
Since your car doesn't have the ability to cool down, make sure you choose the correct parking space for your car. If you're previously a cheapo who parks in an open parking because of more affordable rates, this time, given the condition of your car, shed a little extra to park it in a cooler place, like in a mall parking, as long as it is covered. This will help your car maintain a considerable temperature so it will be cool enough for you when you step back in.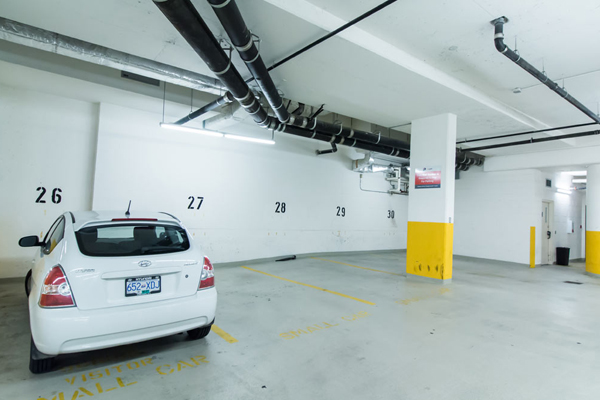 Shed some extra cash for your car's cool comfort in the meantime
2.8. Leave the office when the sun has set
As suggested earlier to leave the house early to avoid the sun's heat and temperature rising, it goes the same with going home. If you could just stay a little bit late just to let the sun set and the temperature to cool down, please do so. You can turn in overtime just to finish your pending tasks, or do something that still needs to be done tomorrow. You can also grab dinner first before going so when you arrive home, all you have to do is wash up and sleep.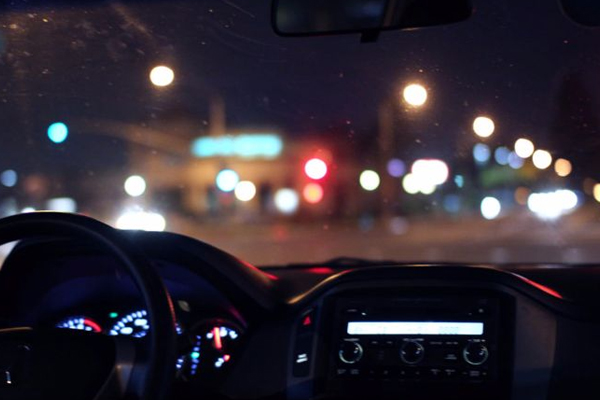 Leave the office after sunset to let everything cool down
2.9. Take your car to the repair shop 
To avoid creating more problems with your car, once you find time, bring your car in for a repair. Things like these should be taken cared of right away for your own convenience.
Just follow these pretty practical tips and advice to keep your cool in your hot car.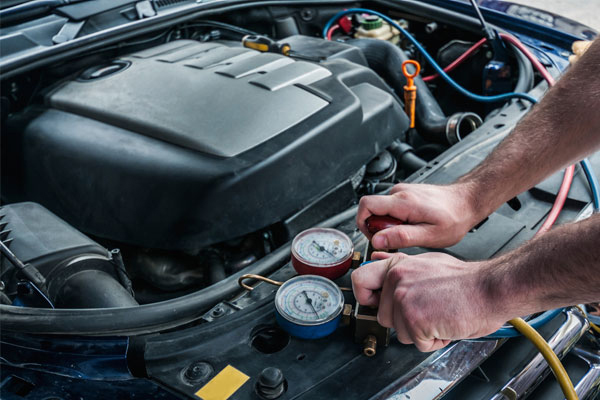 Take that sick car to the car hospital!
>>> Read more: 


Ivy Kristia Padura
Author