Important life hacks to protect yourself from potential car nappers, car robbers and other forms of delinquents
1. Offenders alert!
Mid-day and you parked your car in your usual parking space outside the mall because mall parking is three-times more expensive than the normal price. You locked your car and greeted the car park attendant as usual, and noticed a man you haven't seen before standing by the car park entrance. You ignored it and proceed on your day as usual.
You got off from work late, around 9 pm, and since your parking area is open 24/7, no problem. You just headed to your car, unlocked it and boarded it, just like what you do every day. You, again, notice the unknown guy, this time walking from the back end of the car park, passing you by. Again, you ignore. You simply drove off.
Then this guy becomes part of your daily routine, seeing him almost every day. Since you are in an open parking and you know 'kuya', the car park attendant, you already feel that your car is perfectly safe. You just go on with your everyday life. Until one night, you went to your usual parking space and found your car gone. It is such an agonizing paint!
You found out from your trusted 'kuyang parking' that the anonymous guy is not a driver of one of the parked cars there, and he could possibly be the culprit.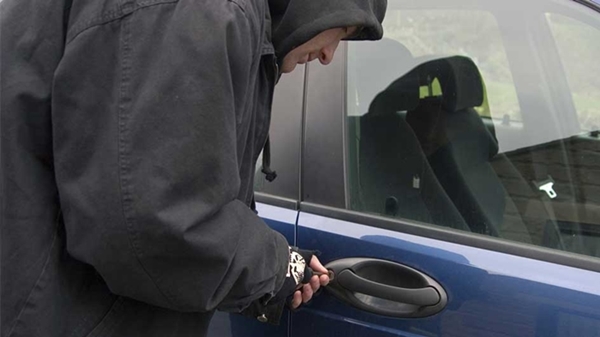 This is something that we can never emphasize enough these days: BE EXTRA CAREFUL!
One thing we can't deny is that life is very difficult nowadays, much more, money is hard to come by these days. Not all people want to earn money through hard ways. Some would prefer easy money by doing bad things. Trusting other people is a good attitude, but, when it comes to the properties that you are still paying for, you should be very careful who your trust.
Now, we cannot change other people's view of life and preach to them how they should get a proper job to earn money in a clean way. We cannot stop bad people from doing bad things. What we can do instead is to protect ourselves from being the victim.
>>> Read more:
2. How to Protect Yourself and Your Car from People with Bad Intentions?
Let's look at possible ways suggested by Philkotse.com on how you can effectively protect yourself and your car from these people:
2.1. Be always alert 
Call yourself paranoid, but sometimes paranoia can be a good thing if you know where to use it. If you own a vehicle, then being paranoid is very useful and effective way of making sure that you won't lose that car. Be wary of new people who suddenly popped out of nowhere and roaming around the area where your car is parked. Remember the face and ask around, especially the security in the area if they are familiar with the guy. If they're not, at least you have alerted them and they could do something about it like making the guy leave and prohibit him from ever coming again.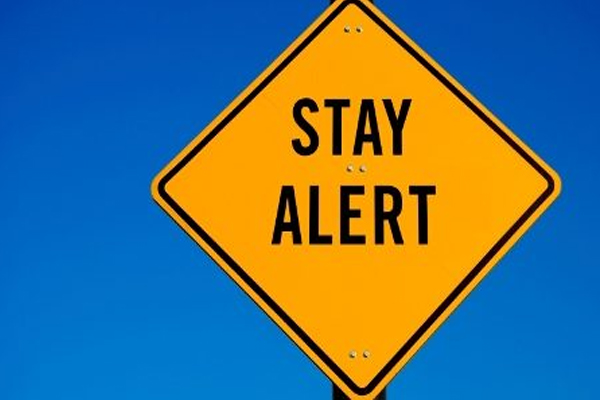 Always be on the lookout
2.2. Choose a safe parking spot
Yes, I know you're looking for a cheap and more practical way of spending your allotted car parking money. But, the question is, are you willing to risk the safety of your car versus a Php 200.00 car park fee? Definitely NOT. If you really want to insist on a very cheap parking fee, exert a little effort and scout the area for a cheaper parking space with proper security personnel. Even if it's quite far from where you work, walking is just a little sacrifice to make sure that your car is totally safe.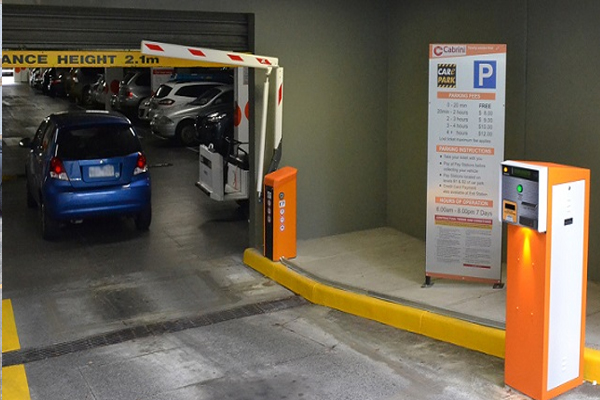 Park in secured places
2.3. Always lock your car
No matter how late you are, or how in a hurry you are, always make sure that your car is locked before leaving. First, car lock can definitely protect your car and your valuables inside. Second, if the bad guys are really determined to get into your ride, it's going to be quite difficult and it may take some time before they get in, which could turn out to possible fail if there are securities that roam the area.
2.4. Hide your personal belongings
If you're like me who loves to leave stuff in the car, make sure you don't leave any valuable thing visible. Don't leave your bag or gadgets on the seat, nor money by your car gear or dashboard. Leaving these kinds of thing can catch the eyes of a potential robber and get your car in trouble.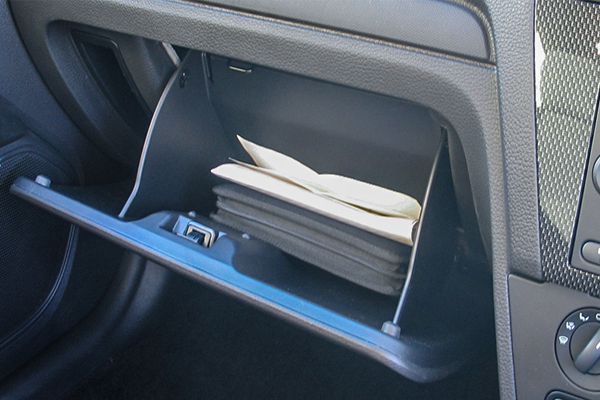 Know where you can hide the things you want to leave inside your car
2.5. Install a car alarm
Locking is a good thing, but installing a car alarm is way better. Having a car alarm can definitely intimidate the bad guys from even touching your car.
Car alarm can shoo away the bad guys
2.6. Be in the know of latest modus operandi
It won't hurt to watch the news sometimes. Who knows, it may save you from losing your car? Being updated with the latest trends of carnapping and car robbery can also help you in protecting your property. You'll be more aware that if something happens out of the blue, it could be a bait for you to come out of your car and someone could get in and drive it away. Imagine if you could prevent or even stop a modus from happening – that would be the coolest fail you could ever bring to someone who has bad intentions.
 Being updated with the latest trends of carnapping and car robbery can also help you in protecting your property
2.7. Visit your car every now and then
I know you're busy in the office, meeting deadlines and stuff, but you have breaks and lunch times, right? It won't hurt to come and visit your car in the parking lot if you have the chance just to make sure that it's still there. By doing this, it will give you peace of mind for the remainder of the day to know that you've seen your car during lunchtime.
2.8. Get a comprehensive car insurance
It's costly, but if possible, get a comprehensive car insurance. They have packages that include coverage for carnapping or robbery. Worst case scenario, God forbid, that your car gets stolen, your insurance can help you with coverage.
If you do the things listed above, you can make sure that you will still have your car with you until your payment is complete, or even longer. Remember, the more you protect your car, the more fun times and road trips it could bring to you, your friends and your family!
>>> Related post: Comparison of Comprehensive & Liability car insurance in the Philippines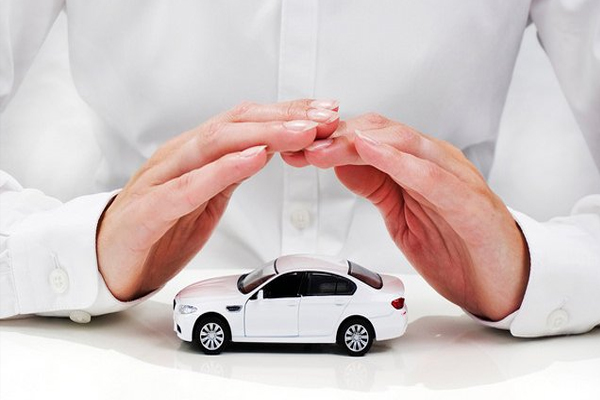 The more you protect your car, the more fun times and road trips it could bring to you, your friends and your family!
Hopefully these tips shared by Philkotse.com has provided useful advice for Filipino car owners. Visit our website for more helpful car-related knowledge.


Ivy Kristia Padura
Author