Always keep these essentials in your car to get you out of trouble in time.
Misfortune can befall you at anytime on the roads, so being better prepared for unexpected situations while driving is always advisable. Keep in car the following car essentials in order to rest assured in every road trip. Check out now!
1. Multi-purpose repair tools
Is your car out of battery or is its headlight broken? Those mishaps possibly happen on the road, so get ready to confront those situations by keeping these things in your car to help you out in times: jumper cables, tire-changing tool, multi-purpose tool and your owner's manual. It's also important to have a flashlight, for instance a mechanically-powered one, in case your car stops working at night.

Manual becomes very handy for some mishaps
>>> 5 cool car items you need right now
2. Emergency supplies for safety
First thing you need to do whenever you stop on the side of the road is to alert other drivers that your car is lying ahead to prevent further accidents by using reflective triangles or early warning device (EWD).
In term of health problems, first-aid kit is an indispensable part of every car. But what is the most essential and effective supplies you should keep in your car? Take a look at the list below:
First-aid instruction manual
Band-aids and triangular bandages
Sterile gloves
Cleansing wipes
Gauze in different sizes
Scissors
Tweezers
Digital thermometer
Sticky tape
Antiseptic cream, anti-inflammatory creams and insect bites cream
Some basic medicines (Cough medicine, Antibiotics, Aspirin, Paracetamol, Ibuprofen and Allergy medications)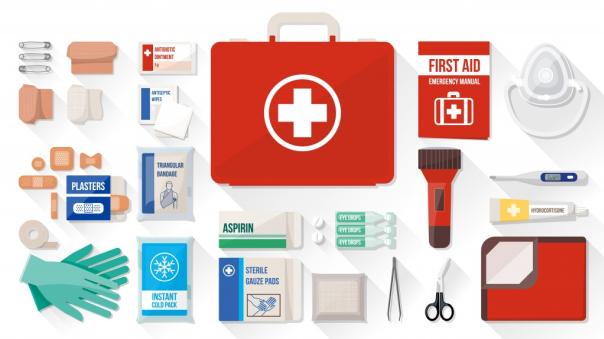 Basic first-aid supplies for safety
3. Other supplies for conveniences
Smart phones are must-have devices for any car users for offering various handy driving applications such as GPS navigation and offline map. However, for every plus there is a minus. The more advanced the smart devices get, the shorter battery life they can offer. USB car charger or a fully-charged powerbank will be a good idea to address this concern.
On the other hand, it's also necessary to have an umbrella, raincoat and blankets for rainy days. Other useful things that you should have in your car are toilet papers, baby wipes, slippers and reusable bags.
>>> Check out Top 6 must-have apps for Filipino drivers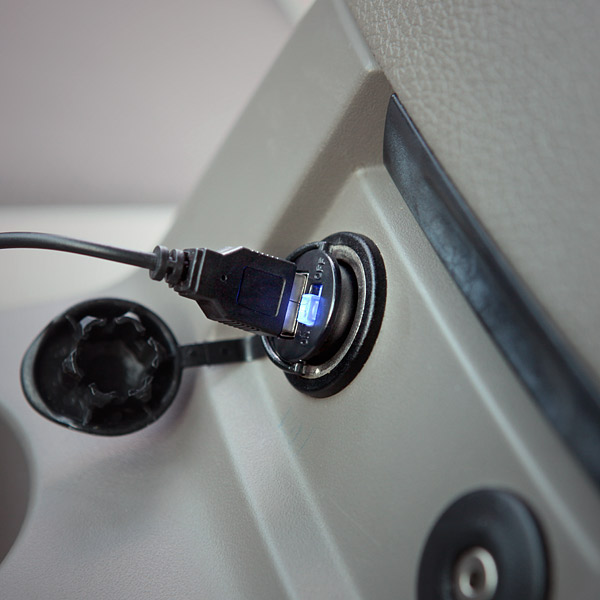 With a USB car charger you will be worry-free about the short life span of your smart phone
It's hard to say when troubles occur. It can happen at any time and in any cases so it's better to get yourself ready for those situations by preparing those useful car essentials and supplies for safety and convenience.
Last but not least, make sure you leave enough room to accommodate all the essentials you want to keep in your car so that they can be taken out easily when needed.