Want to go sideways on a budget?
It is a known fact that many car enthusiasts want to get into drifting. Getting a car to go into a controlled oversteer is, after all, one of the most satisfying and thrilling things a driver can experience.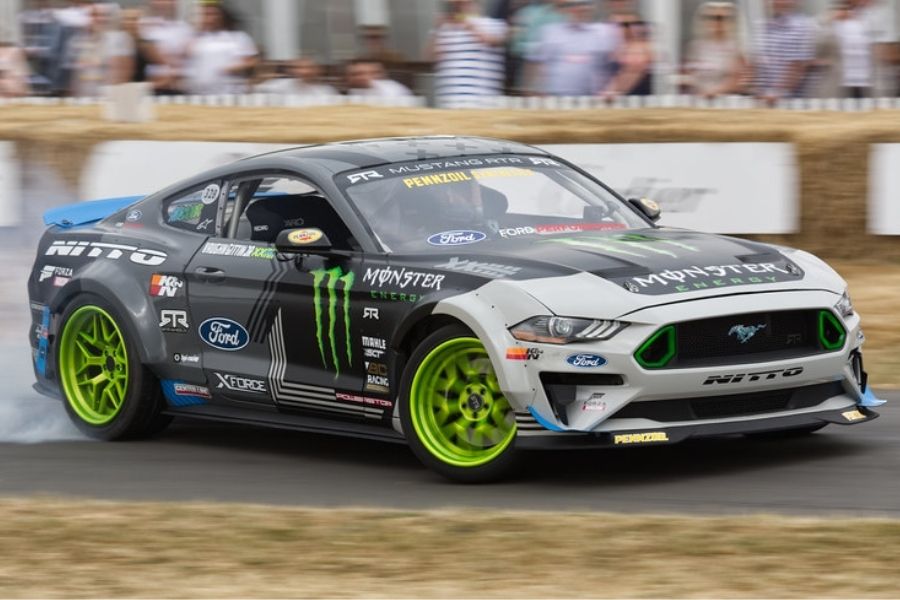 It's one of the most exciting things you can do on four wheels
Drifting, however, is a very expensive hobby. You'll need a steady supply of tires, the right aftermarket parts, budget for race track fees, and many other wallet-busting expenses. Then of course, you'll need a drift car. Sure, you can own only one car which functions as your daily and drift car at the same time. Then again, only masochists do that.
So, which affordable car models are good for beginner drifters here in the Philippines? Well sit tight, because we're listing several examples. Before that though, what makes a certain car a good drift car for beginners? Let's touch on that first.
What makes a good drift car?
A good beginner drift car has several qualities. Take note of these.
1. Long wheelbase – Cars with a long wheelbase are much more stable than ones with short wheelbases. This is because in a long-wheelbase car, the mass is better distributed. Cars with shorter wheelbases, on the other hand, are snappier and more difficult to control especially when drifting.
2. Rear-wheel-drive (RWD) - RWD cars are just plain better for going sideways since you need your rear wheels to lose traction. In a sense, this is the essence of drifting.
3. Manual – A good drift car especially for beginners is one with a manual transmission, because it allows you to exert greater control over the car. If you want to use an automatic, you can do so if it has a manual handbrake. No, electronic handbrakes won't work for drifting.
4. Makes enough power – In order for your rear wheels to lose traction, the engine must be able to make them spin. The more powerful the car, the easier it is to initiate a (hopefully) controlled oversteer.
List of cheap, beginner-friendly drift cars
Do note that we are listing cars that are beginner- and budget-friendly, yet can be found here in the Philippines. So, no Toyota Supra, no Honda S2000, no Nissan Skyline GTRs, no Toyota Mark IIs, no Toyota Chaser, no Mazda RX-7 and definitely no Toyota AE86s.
We also won't include cars older than the 1980 model year, as those would need extensive work to withstand the rigors of drifting, and that costs a lot.
Lastly, although the cars on this list are relatively affordable beginner drift cars, you might find that they're still pricier than regular commuter cars.
1. A used Toyota 86 or Subaru BRZ
The Toyota 86 or Subaru BRZ has rear-wheel-drive, is available with a manual, and is abundant in the local market. Do note that we specified the used ones because a new 86 or BRZ can cost a good deal of money.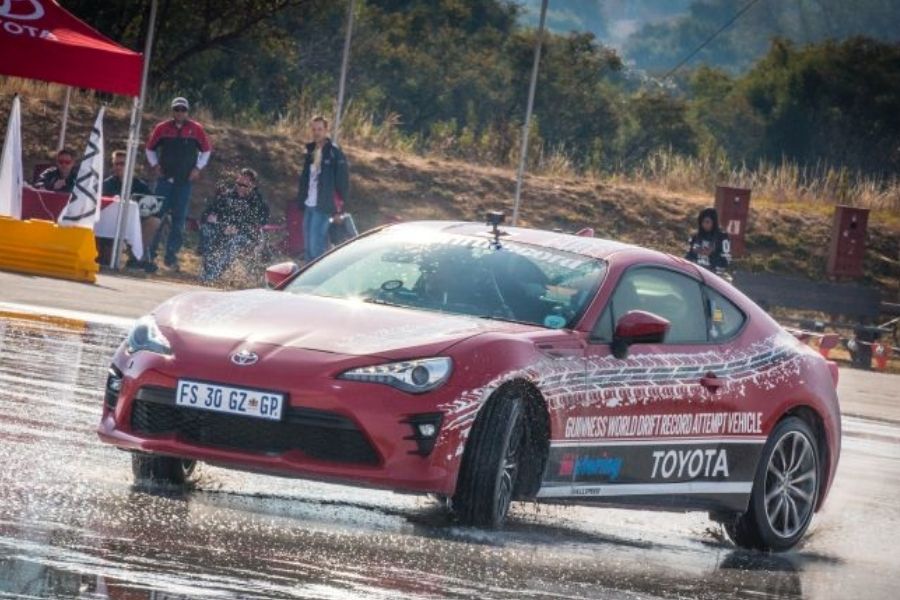 The Toyota 86 previously held the record for the world's longest continuous drift
In stock form though, they aren't that drifty. Regardless, these cars can easily be modified to make more power. But even without mods, they can do great in other racing forms like autocross.
These models also have tons of aftermarket upgrades for their suspension systems. Regarding buying used 86s and BRZs, do watch out for ones that were given sketchy or subpar aftermarket mods.
At the very least, a used Toyota 86/Subaru BRZ can be had for as low as Php 1,000,000. You might even find some going for around Php 900,000 although those are quite rare.
2. Nissan Cefiro A31
The Nissan Cefiro A31 was a midsize sedan sold in the Philippines from 1989 to 1991. What makes this car special is that it ticks off most of the qualities of a good, beginner-friendly drift car. It is rear-wheel-drive, has a long wheelbase, and comes with a manual gearbox. The best part is that the A31 uses an SR20DE inline-4 engine. It has a lot of pep and can make enough power to initiate a drift. At the most, on a stock Cefiro A31, the said engine can make up to 142 horsepower.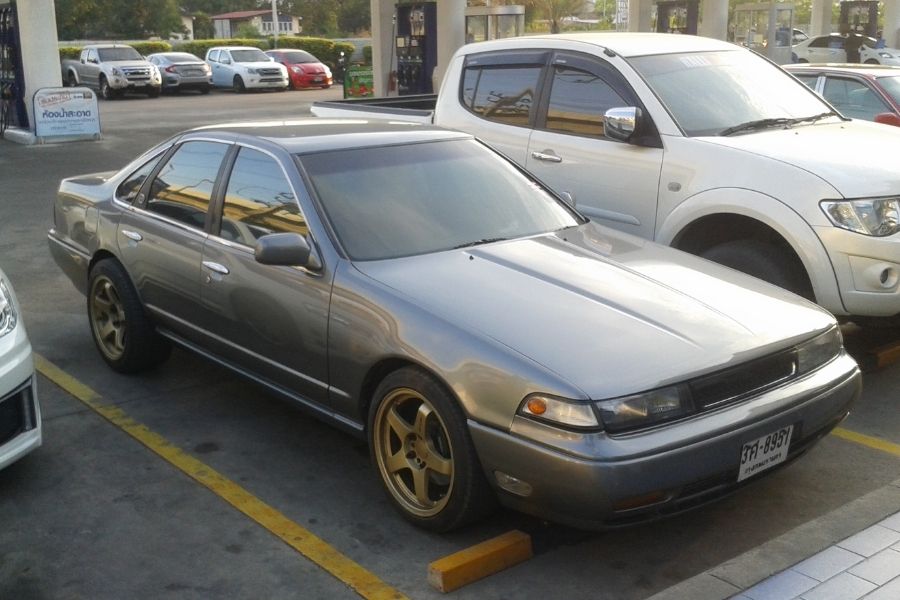 A very clean Nissan Cefiro A31 in Thailand
Moreover, this engine can be easily tuned and modified to make more power if you want to. Of note, a turbocharged version of the SR20DE is used on the legendary Nissan Silvia line of sedans, which themselves can perform exceptionally well as drift cars. The only issue with the Silvia is that it's really hard to find in the Philippines.
As a side note on the Cefiro A31, they're becoming quite rare in the local used market. They are after all, old cars, and only a handful of surviving examples are left running around the country. Alternatively, you can also go for the second-generation Cefiro Classic MT variant, but that too is becoming harder to find nowadays.
3. Nissan 350Z
Another Nissan on this list is the 350Z. Its V6 engine makes 300 horsepower and that's a good chunk of horses for a beginner drifter. Do note though that looking for aftermarket parts for the 350Z in the Philippines might be difficult.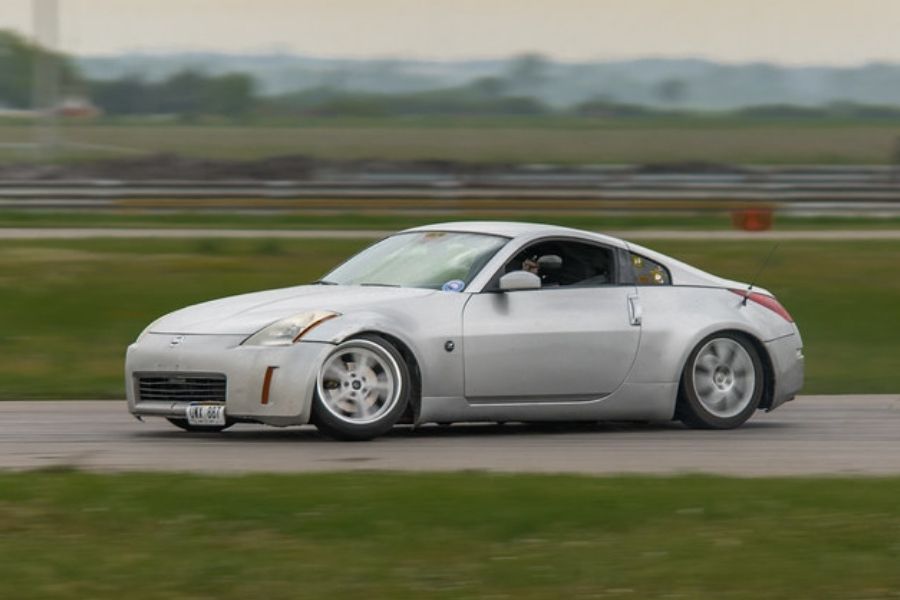 A Nissan 350Z on a drift track [Photo: Nokonian Novice]
Looking for the car itself in the local used market is also quite tricky. Many of them have been extensively modified, and you can be certain that some of these used 350Zs were driven hard. Do note also that some US domestic market models have indeed reached our shores. These USDM 350Zs can range from having acceptable quality to actual rust buckets.
4. BMW 3-series (E36/E46)
Good alternatives to the ones above are the BMW E36 and the E46. They have fairly long wheelbases, can come with a manual transmission, and are rear-wheel-drive. The 2005 3-series 325i Executive in particular can make up to 192 horsepower and 245 Nm of torque, so they're fairly powerful as well.
Be warned though, the upkeep on these German cars for regular wear and tear can be expensive as it is. So, one can imagine that fixing and maintaining a unit that's used for drifting can empty one's bank account fast.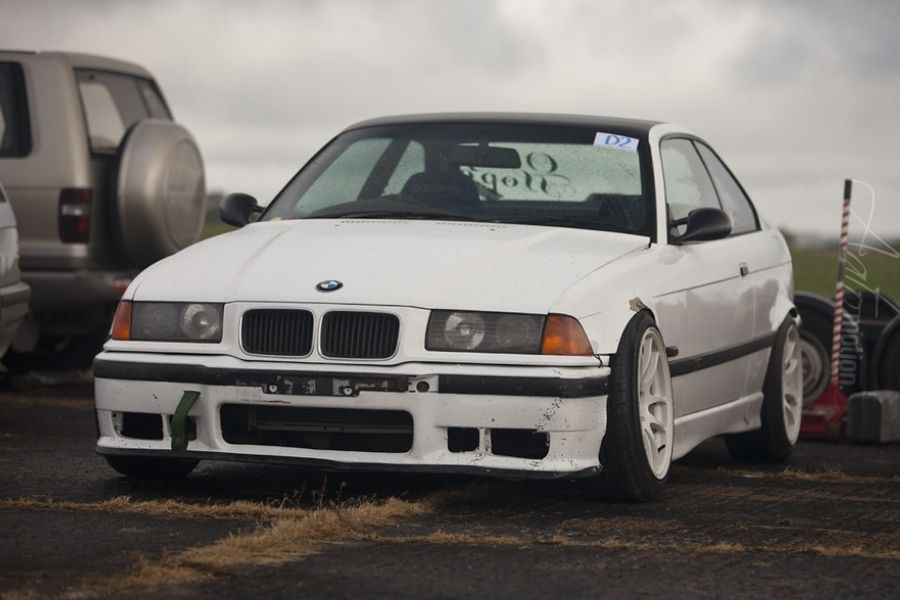 A BMW 3-Series E36 drift car. Note the aggressive camber
In contrast to the aforementioned though, acquiring a used one is relatively affordable. As of this writing, there's one listed with a Php 350,000 price tag. More powerful variants will of course come with a higher premium and are harder to find.
To conclude, those are the cheapest cars that we can find in the Philippines right now that can function well as a good beginner's drift car. Do note that this list is non-exhaustive as we may have missed other cars that can be considered as cheap beginner's drift cars as well. Also, pricing for these cars might change in the long run. Either they become cheaper or their prices might skyrocket in the future, depending on how popular they get over time.
For more helpful guides on car maintenance, and car buying and selling, keep reading here on Philktose.com.
Cheap drift cars for beginners: FAQ
1. Was the Toyota AE86 sold here in the Philippines?
Answer: No, the Toyota AE86 was not officially sold here in the Philippines.
2. Can I drift using a front-wheel-drive car?
Answer: Drifting a front-wheel-drive car can range from very difficult to impossible.
3. What are the usual modifications for building a drift car?
Answer: The usual mods to install for better drifting include a limited-slip differential, coilovers, forced induction (turbo), and drift-oriented tires.
4. Can I use a pickup truck for drifting?
Answer: This depends a lot on the model. Usually though, when building a drift truck, one will need to address a pickup truck's high center of gravity. Also, most pickup trucks are heavy, so you might want to go for older, lighter models, or gut the truck thoroughly for weight reduction. And lastly, you might want to reinforce the chassis and body.
5. What are good tires for drifting?
Answer: Good tires for drifting include the Toyo Proxes, the Yokohama ADVAN Apex, the Michelin Pilot Sport 4S, the Bridgestone Potenza RE-71R, among others.

Know more about Nissan Cefiro 2022

The Nissan Cefiro is a premium midsize sedan under the Japanese carmaker's A31 series. It features a sporty European-styled exterior designed with smooth curves, chrome detailing, and subtle lines. Inside, it offers a spacious cabin packed with top of the line driver and passenger amenities. During its active years, Nissan Motor Company Ltd. offered the Cefiro that comes with several power unit options such as 2.0-liter, 2.5-liter, 3.0-liter, and 3.5-liter engine mated with a four-speed automatic or a five-speed manual transmission.

Cesar G.B. Miguel
Author