Don't throw away your orange peels, they are more useful than you think.
Car perfume is not the only solution to keep your interior smell good as well as quickly remove bad odors from your beloved vehicle. Today, Philkotse.com will suggest 5 best car air freshener ideas as smart alternatives to car perfume that not only brings pleasant embiance during your driving experience but moreimportantly, are cost-effective. Some of them can be easily found right in your kitchen.
Before we start, please remember that regular car interior cleaning is the first and foremost factor to keep a cabin neat and smell good. Look through our Checklist for car interior cleaning to know how to properly take care of your partner.
1. Orange peels
This is a low-cost yet very smart car air freshener idea as orange peels are readily available and not expensive at all. Put them into a jar or any similar containers you have in your kitchen. Make sure the lid is punched with some holes.
After that, simply find a place to put the jar inside your vehicle and enjoy the light and natural scents of orange all over your cabin. One thing you need to notice is that you have to replace the orange peels every once in a while because they are organic so they can't keep their favor for too long and can even rot. A handy tip for you is putting salt in the container so as to help absorb moisture.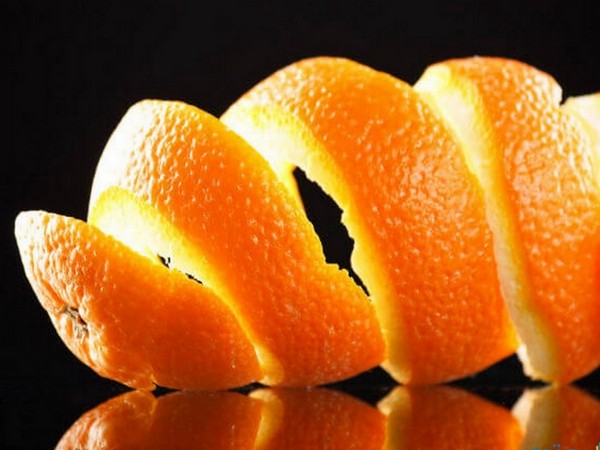 Orange peels can be a smart alternative to car perfume
3 Quick Tips To De-Stink Your Car
2. Essential oils
Diffusers can be purchased online with a variety of types and price ranges. Pick one and fill it up with your favourite essential oil. However, remember not to choose fragrances or oils that can make you sleepy while driving.
Instead of buying diffusers, you can simply put one or two drops of essential oil on a tissue or cloth and leave it near an air-conditioning vent. By doing so, the air blown through A/C vent will help spead out the pleasant smell of essensial oil in your cabin.
>>> Related: 10 amazing uses of old tires you can try at home
3. Coffee beans
Are you a coffee addict? If yes, why not replicating the aroma of a hot cup of morning coffee inside your car? Let us tell you about this simple car air freshener idea.
Firstly, use a thin sock (a new one, of course). Secondly, fill it with coffee beans of your choice. Next, closely tie the sock using cable tie or rubber bands. And lastly, put this DIY freshener under the car's seats or some where near the air-conditioning vent.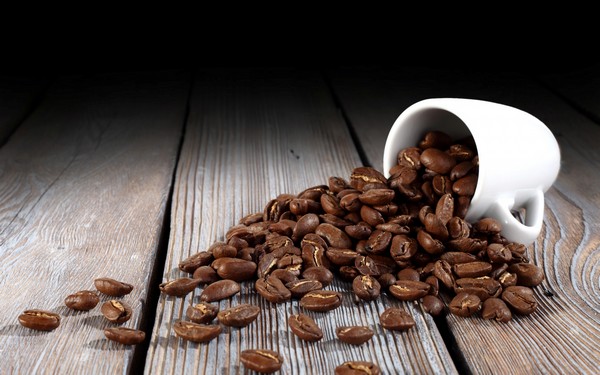 Put a small bag of coffee beans inside your car to deodorize it
>>> Related: Car Air Freshener Philippines: Are they safe to use and what to buy?
4. The popular pine tree
This is a familiar stuff for all car users. Many choose the classic pine tree not only because of its pretty look but also its low price, wide availability, easy using and various choices of scents. Also, a pine tree freshener is even an interesting addition to your car's interior. That's why this little classic thing is chosen by many car owners.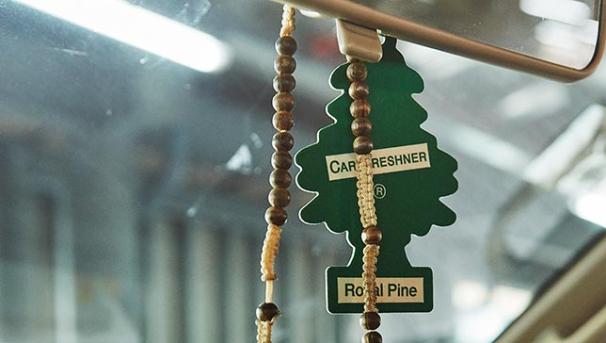 The classic pine tree is also harmless to your car's interior
5. Dehumidifiers
Some car owners want their vehicles to smell good. Others just simply don't. If you are among those who  prefer your car's interior having no odor at all, here is a solution for your: buy a box or bottle of dehumidifiers. You can also try some DIY ways like bringing a container filled with natural alternatives such as wood chips or charcoal into your car to absorb bad odors.
Activated Charcoal for the Car
Philkotse.com hopes that you have found useful and cost-effective tips from our article to always keep pleasant embience in your car. However, sometimes unusual odors such as rotten eggs or musty wooden might signal some chemical problems with your car. Read the following article to know how to Diagnose your car's annoying smells & Remove bad odor from your car.