There are some impressive car events coming up that you do not want to miss.
Whether you are a serious auto lover or you just appreciate fabulous vehicles, you're spoiled for choice if you want to see amazing cars in action. All across the Philippines, there are literally many
car shows
going on this year. Sometimes smaller places host some of the most unique shows around, especially for car enthusiasts. Here are a few of fantastic car shows coming up.
>>> 
Click here if you are interested in the 8th Subic Bay Auto Show - an ideal destination of hot cars, sexy babes and good vibes for all car lovers
1. Wheels x Grills: June 16 - 18
 

In case you forgot, it's Father's Day coming up (the day is always celebrated and observed on Third Sunday of June each year). If you love taking walks with your family and maybe spending time with them is what you're most passionate about, chances are you're planning something special to mark the day. Looking to get out of town? Planning a summer family reunion? Or surprise your dad with a personalized gift for him?

Philkotse team has a better idea for you, which should be ideal if your dad happens to be passionate about automobiles. Why not make a stop at Bonifacio High Street and check out Wheels and Grills. You and your pop can expect the exotic car displays as well as different cool prizes.

2. Garage IV, SM City Sucat: June 19 - 25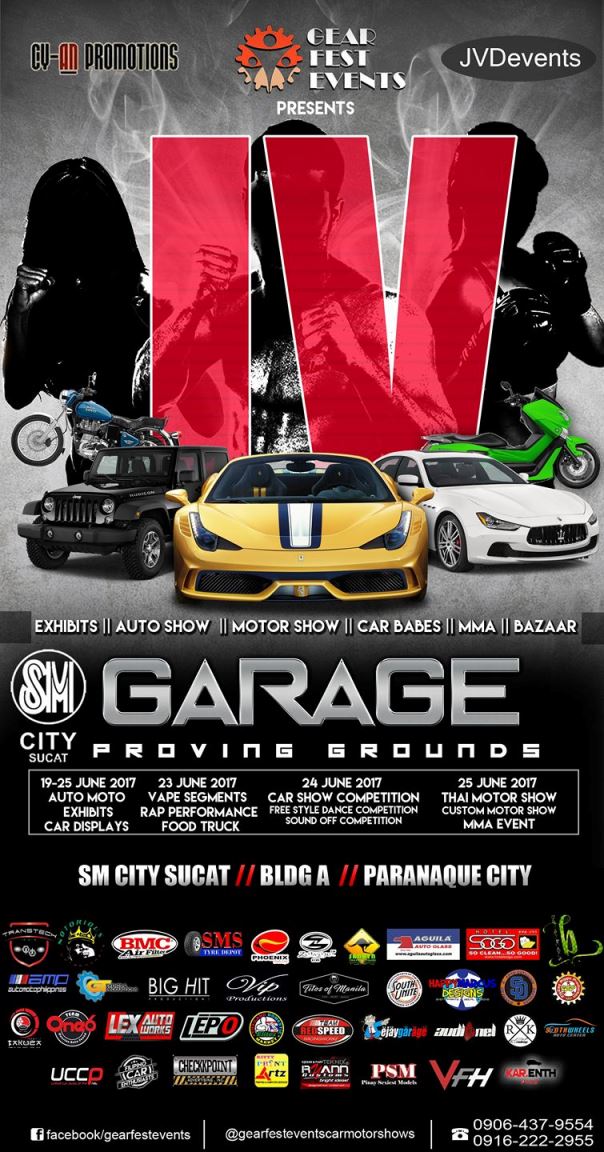 To think various vehicles from the Fast and Furious only exist in the garages of the elite, but guess what? These automobiles you've aspired to see will be displayed in of the largest car event at SM City Sucat! Call your entire car enthusiast buddies and check out the different amazing cars from
many car sponsors
.
Judging by the official event poster, event-goers have the opportunity to enjoy a slew of classic and mode rides, and some sweet merchandise. Moreover, it is clear that girls and cars, in a way, make a perfect combination. So, you also can expect some scantily-clad car show models. If you are lucky enough to strike a conversation with the beautiful girl, she would be (hopefully) willing to be in your selfies.
Well car lovers, you're in for a treat! This June 19 - 25, Garage IV will be held at SM City Sucat in Paranaque.  
3. The Grim Night 2: June 24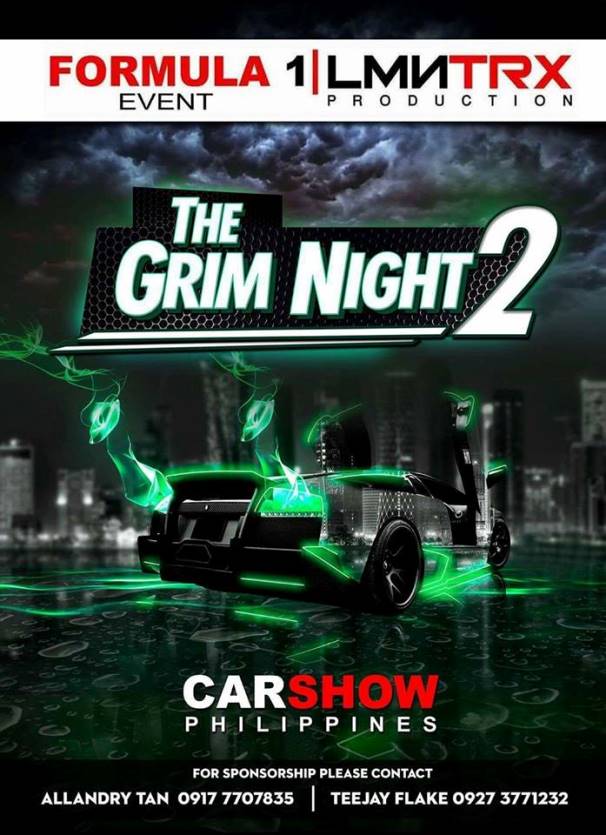 The event this year is expected to be bigger than last year's event, with more impressive cars, motorcycles and even some competitive racing and drifting action.

The Grim Night events capture that nigh time, you can expect some of the best drifters and racers who will zoom their engines for your entertainment. A ton of exciting things await you at the Grim Night 2: a quarter-mile race, entertainment sideshows like dance and rap battles, car limbo, slalom, car burnouts.

Can't wait for the actual Grim Night 2? Here is a clip of what went down during Grim Night 1. 
 
Grimnight 1 automoto show
METRO CARSHOW 2 at Metrowalk | Manila | Philippines