Mitsubishi Mirage G4 GLS 2013 Philippines: Previous Series
Despite its qualities that have been thoroughly discussed in our previous reviews, the Mirage G4 isn't a perfect car. The relatively low acquisition price we paid gave us some interesting toys as well as some obvious tradeoffs, meaning we really get what we pay for.
Before getting started, you can find Part 1 and 2 of our review series for the Mitsubishi Mirage G4 GLS on Philkotse.com at:
Car comparison: Toyota Vios vs Mitsubishi Mirage G4
5. Mitsubishi Mirage G4 problems in the Philippines
5.1. Noise & Vibration
For starters, one of the most popular Mitsubishi Mirage G4 problems in the Philippines is that the car has relatively thin soundproofing, which was primarily done to reduce weight; as a result, road noise is a constant occurrence. I sometimes have to increase the volume on the radio just to drown out the traffic outside.
At other times, I would be having a conversation with someone in the car, only to be rudely interrupted by a honking jeepney or truck. When the car is at a standstill, it's easy to tell when the car idling, since the chain-driven 3-cylinder engine produces a significant amount of noise and vibration.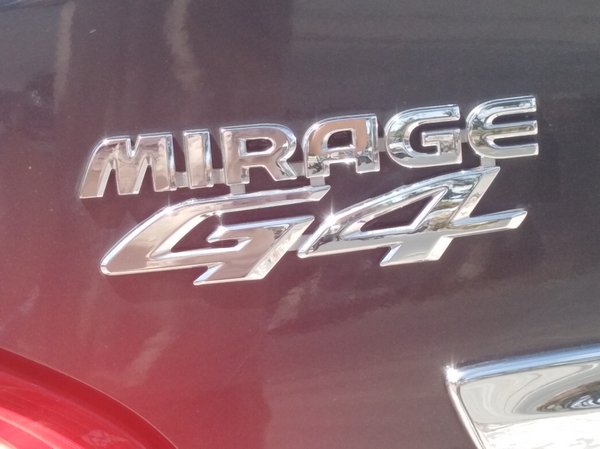 The G4 is marketed as the Attrage in other ASEAN markets, as well as in North America, Canada and Australia.
5.2. Body roll
The car's lighter weight also makes it susceptible to increased amounts of body roll, which not even the front MacPherson strut suspension manages to completely eliminate. The car may be gripping the road, but the occupants inside have to brace themselves to avoid swaying about, and the not-so-supportive front seats aren't helping.
And speaking of the suspension, it may be tuned for comfort, but it also tends to dip under full load, especially at the rear.
Mitsubishi vehicles use headliner material that is notoriously difficult to clean, and the Mitsubishi Mirage G4 is no exception, even when I used Mitsubishi's own interior and fabric cleaner spray. I might let a professional detailer do the job instead, and even then, I'm not getting my hopes up that it will be restored to factory clean condition.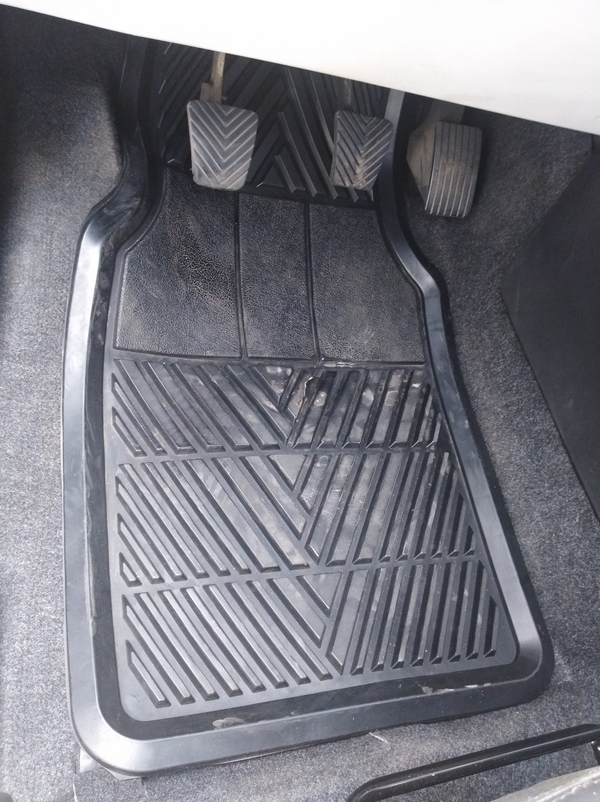 We replaced the stock cloth floormats with aftermarket rubber ones. It does tend to get in the way of the floor-mounted sensors for the pedals.
5.3. Radiator fan motor
One of the most common Mitsubishi Mirage G4 problems in the Philippines, and which I have experienced myself, is the radiator fan motor burning out within the first two years of ownership. Unfortunately, it doesn't show any early signs, instead catching you by surprise when your aircon suddenly loses cooling and the high engine temperature light turns on in your instrument panel.
5.4. Front tires wearing out faster when used regularly
Being a front-wheel drive vehicle, the front tires on the Mirage G4 are prone to wearing out faster with regular use, especially on GLS variants that use lower-profile Potenzas. I'm acutely aware of this issue since our unit racks up the mileage quite fast, so on my most recent tire change, I switched to tires that had a higher treadwear rating. They were thicker, which meant a little added weight and somewhat reduced dynamics, but at least they are bound to last a little longer.
6. Mitsubishi Mirage G4 GLS 2013 review: Conclusion
I once remarked that what worried me the most about the Mitsubishi Mirage G4 GLS 2013 was how it might spoil me where fuel consumption was concerned, and that it was going to set a pretty high bar when the time comes for us to replace it with another car. It still holds true, because I have yet to find another car that can fascinate me as much.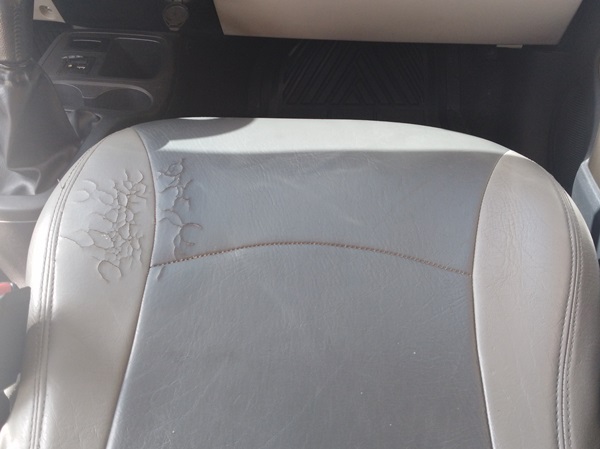 Aftermarket leather seat covers are a good investment if you want to preserve the factory upholstery.
Four years of driving a Mirage G4 has made me no stranger to its contradictions: it's small, yet spacious. Functional and frugal, yet fun. It's no wonder that even taxi services have begun adopting the Mirage G4 into their fleets, with Mitsubishi releasing a basic GX variant for this very purpose.
As a sign of how time flies, Mirage G4 units sold today now have slight improvements over earlier units. Their instrument panels now feature white illumination, compared to amber before. They come standard with tower strut suspensions and some body cladding. And while the previous batches were powered by Euro 2 engines, newer ones now sport Euro 4 powerplants, boasting fuel efficiency and reduced emissions as a result.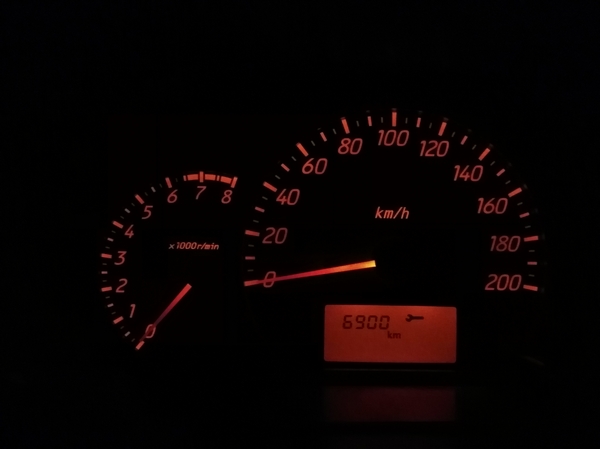 Amber illumination for the instrument panel
Overall, I'm proud of what the Mitsubishi Mirage G4 GLS 2013 has become, and even prouder that I got to experience the joy of driving one. Even if more changes are in store as the years pass by, I have no doubt that there will still be more roads to conquer for this mighty mechanical wonder.
Mitsubishi Mirage G4 2018 price in the Philippines (with new excise taxes)
| Model | 2017 SRP | 2018 SRP | Difference |
| --- | --- | --- | --- |
| Mitsubishi Mirage G4 GX 1.2 MT | ₱573,000 | ₱584,000 | ₱11,000 |
| Mitsubishi Mirage G4 GLX 1.2 MT | ₱650,000 | ₱661,000 | ₱11,000 |
| Mitsubishi Mirage G4 GLX 1.2 CVT | ₱700,000 | ₱712,000 | ₱12,000 |
| Mitsubishi Mirage G4 GLS 1.2 MT | ₱755,000 | ₱768,000 | ₱13,000 |
| Mitsubishi Mirage G4 GLS 1.2 CVT | ₱805,000 | ₱819,000 | ₱14,000 |
>>> View full Mitsubishi cars price list in the Philippines
As mentioned in the 2nd part of my review series, before this Mirage G4 GLS, I chose a Mitsubishi Adventure for my first ride. My review for this iconic AUV, including a brief comparison between Mitsubishi Mirage G4 vs. Mitsubishi Adventure on Philkotse.com can be found here.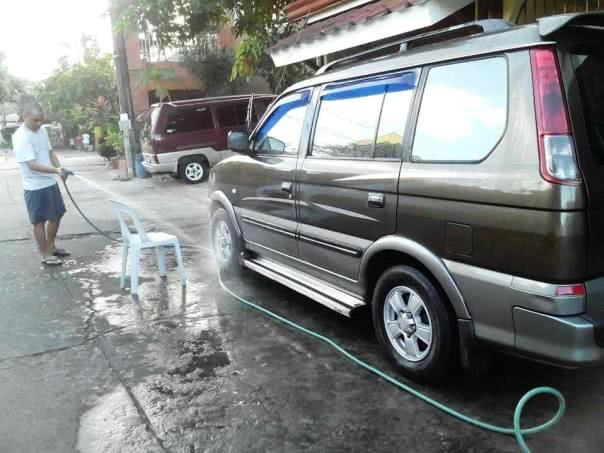 Me and my first ride – A Mitsubishi Adventure GLS Sport
>>> Read also: Mirage G4 vs Vios: Who takes the honor in B-segment sedan?

Joseph Paolo Estabillo
Author
Recent posts