The pandemic gives rise to a new way of shopping and buying a car.
Even without the risk of being infected by COVID-19, getting your own car is not an easy process. It's nice having the convenience to choose from the vast range of choices in the market today. But when you've settled on one, that's usually when the fun ends and the serious decision-making begins, such as having to check your finances if you can afford your car of choice.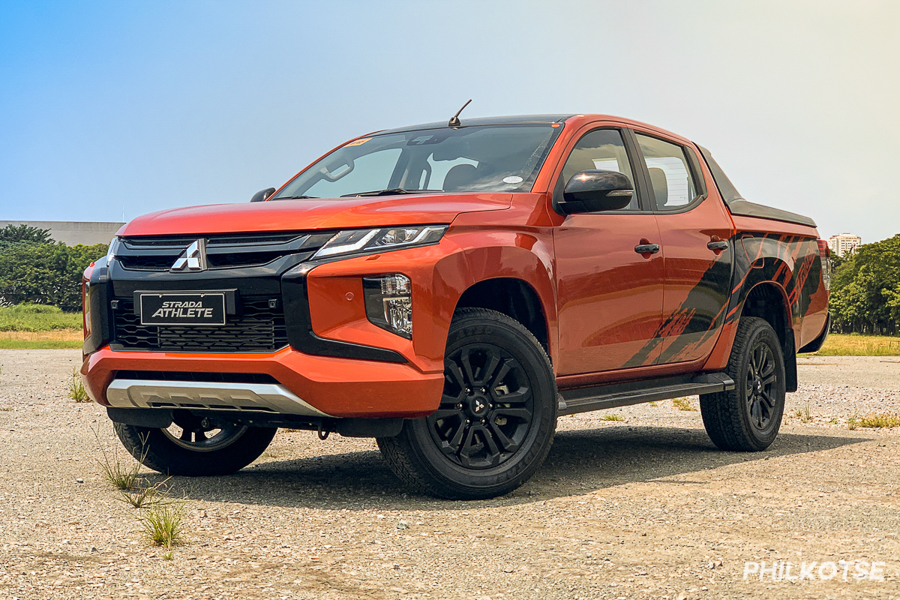 Getting a car isn't just about the thrill of choosing the best or the flashiest
There's also the matter of the documents that you will need to accomplish and present to the bank or lending institution if you plan to avail of a car loan. These documents will be inconvenient to carry around, plus the risk of being misplaced or damaged during handling, thus jeopardizing your chances of getting your very own ride.
Fortunately, Maybank has addressed these transaction pitfalls with the ease of technology. Narrowing down your choices of which car to buy is now as easy as visiting dealer websites and downloading brochures. Nowadays, almost all banks are riding on the digital wave, with forms that can be accomplished either online, or via downloaded version. All the required documents can thus be scanned and then submitted online, ensuring that the original copies stay safe within your hands.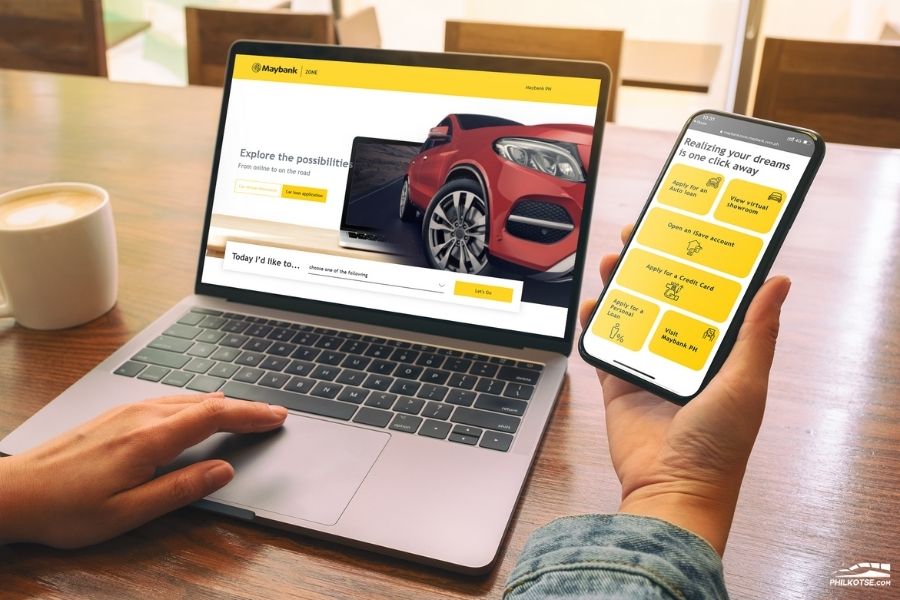 Maybank Zone works in partnership with Maybank Auto Loan for a convenient way to secure funds
If you are ready to take that first step to owning a car, Maybank has got you covered.  Prior to the pandemic even happening, it already embarked on a digital transformation as early as 2016, with the Maybank PH app. In 2018, it launched iSave, the first fully online deposit account. Now, there is Maybank Zone, a one-stop site that moves the car buying experience online – from choosing a car, to applying for a Maybank Auto Loan, so you can be one step closer to driving your dream ride!
The Maybank Zone website features a virtual car showroom where visitors can search their preferred models by body type (sedan, crossover, SUV) and price range. Each vehicle has its own digital brochure complete with the model's description and specifications, as well as an online loan calculator.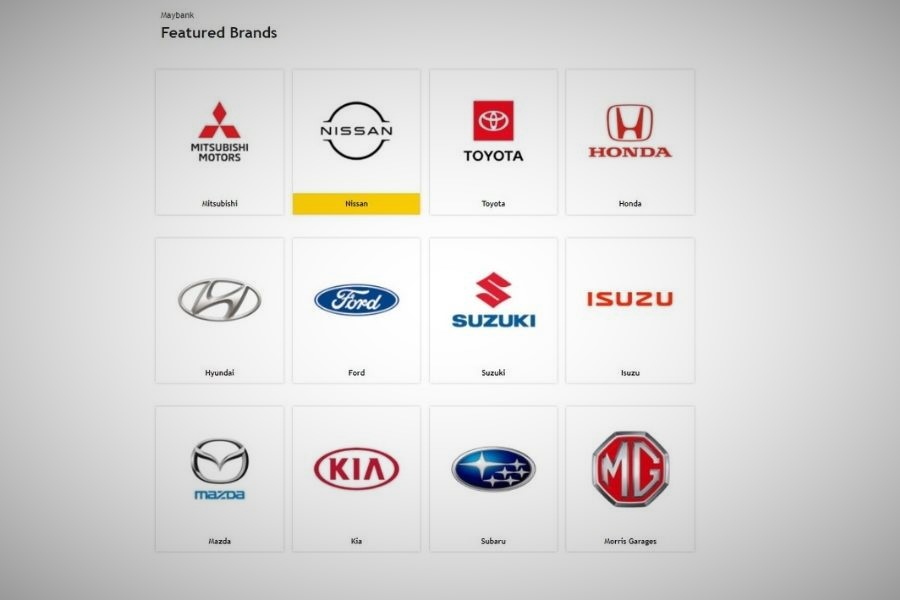 The virtual showroom features models from 12 of the country's leading car brands
When a selection has been made, just click on the auto loan application button and provide the requested information. Documentary requirements can be uploaded through the site so Maybank can immediately start evaluating your auto loan application. An Auto Loan Officer will be assigned to your application and serve as the point of contact for inquiries, follow-ups, dealer promos, and any requested changes to the loan terms.
If your auto loan application is approved, you can schedule a visit to the nearest Maybank branch or Lending Center to sign the loan documents and finalize the transaction.
The website showcases the full model line-up of 12 of the country's major car brands, with more to be added soon. One of these top brands is Mitsubishi Motors, which currently has an ongoing promo offering special discounts for loan applications made through Maybank Zone. This special offer is valid for auto loan applications received from June 1 to 30, 2021 and availed on or before July 31, 2021.*
| Model year | Mitsubishi model | SRP | Discount | Additional discount for Maybank promo |
| --- | --- | --- | --- | --- |
| 2021 | Mirage G4 GLX 1.2 MT | Php 735,000 | Php 95,000 | Php 5,000 |
| 2021 | Mirage G4 GLX 1.2 CVT | Php 785,000 | Php 95,000 | Php 5,000 |
| 2021 | Mirage G4 GLS 1.2 CVT | Php 869,000 | Php 155,000 | Php 5,000 |
| 2021 | L300 CC 2.2 MT | Php 804,000 | Php 62,000 | Php 5,000 |
| 2021 | Strada GLS 2WD MT | Php 1,250,000 | Php 85,000 | Php 5,000 |
| 2021 | Strada GLS 2WD AT | Php 1,325,000 | Php 85,000 | Php 5,000 |
| 2021 | Montero Sport GLS 2WD AT | Php 1,728,000 | Php 100,000 | Php 5,000 |
| 2021 | Montero Sport GT 2WD AT | Php 1,928,000 | Php 52,000 | Php 5,000 |
| 2021 | Outlander PHEV 4WD AT | Php 2,998,000 | Php 65,000 | Php 5,000 |
| 2021 | Xpander GLX 1.5 2WD MT | Php 1,008,000 | Php 79,000 | Php 5,000 |
| 2021 | Xpander GLS 1.5 2WD AT | Php 1,128,000 | Php 108,000 | Php 5,000 |
| 2021 | Xpander Cross 1.5 2WD AT | Php 1,255,000 | Php 100,000 | Php 5,000 |
Mitsubishi Motors is offering a special promo for car loans made through Maybank Zone
Maybank's latest online platform is all about ease and convenience, as customers can apply for a car loan within the safety of their own homes. As part of the loan process, Maybank Zone can coordinate with your preferred car dealer for unit availability and other preferred options regarding your car. Also, Maybank Zone offers other products and services, such as applications for an iSave account, personal loans and credit cards, all accessible with just a few clicks and keystrokes.
When you decide that it's time to drive your dream car, do it through Maybank Zone. Visit the Maybank Zone website for more details and get started on your way to independent mobility.
----------------------
This story was produced in partnership with Maybank.
Maybank – Humanising Financial Services
Maybank is among Asia's leading banking groups and Southeast Asia's fourth largest bank by assets. Maybank is present in 18 countries, including all 10 ASEAN, namely: Malaysia, Singapore, Indonesia, Philippines, Brunei Darussalam, Cambodia, Vietnam, Laos, Myanmar, Thailand, Hong Kong SAR & People's Republic of China, Uzbekistan, Pakistan, India, Saudi Arabia, United Arab Emirates, United Kingdom and the United States of America.  The Group offers an extensive range of products and services, which includes consumer and corporate banking, investment banking, Islamic banking, stock broking, insurance and takaful and asset management. (www.maybank.com)
About Maybank Philippines, Inc. (MPI)
MPI is a member of the Maybank Group, Malaysia's regional financial services leader with an international network of over 2,626 retail and 51 investment banking branches in 18 countries. In the Philippines, Maybank has 63 branches nationwide supported by a wide network of ATMs and presence in online and mobile platforms. (www.maybank.com.ph)
Know more about Mitsubishi

<p>The most in-demand models of Mitsubishi in the Philippines are the Mitsubishi Xpander, Mitsubishi Mirage, Mitsubishi Mirage G4, Mitsubishi Pajero, Mitsubishi Montero Sport, Mitsubishi Strada, and Mitsubishi L300. You can browse Philkotse.com to learn more about Mitsubishi models, the latest prices, and available promos, as well as the latest news, reviews, updated specs, and other information.</p>

Joseph Paolo Estabillo
Author