Buying new tires for your car is not as easy as it sounds. Keep reading for a detailed guide on how you can have the best new car tires!
Buying new tires for your car is not as easy as it sounds, as there a wide range of brands, types, and sizes to choose from. The task might sound daunting, but Philkotse.com is here to help you by preparing a short and precise guide to tell you what you need to know in choosing the right tires.
There are several questions you have to ask yourself before buying new tires:
What type does my vehicle need?
How many kilometers are the tires I'm considering going to last?
How much am I willing to pay?
Do I simply replace my tires using the same type or upgrade to another type?
1. Tires for compacts, sedans, crossovers, and minivans
All-season
As the name suggests, this class of tires is designed to give adequate traction in all weather and road conditions. They're characterized by circumferential grooves and deep, symmetrical tread patterns for better traction on wet roads, and are made of a hard rubber compound that delivers better durability.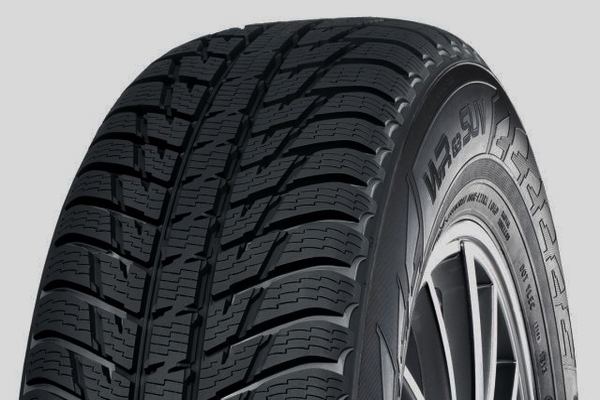 All-season tires are designed to give adequate traction in all seasons
>>> You might concern: How to prolong the lifespan of the tire?
Touring
This type of tires is basically an all-season tire with improved handling capabilities. Touring tires have an asymmetrical tread pattern, allowing them to achieve a higher speed rating compared to regular tires. If you prioritize performance more than comfort, touring tires are great for you.
Performance tires
Performance tires have higher speed ratings compared to touring tires. This made possible through the silica-enriched tire material that affords them better grip in arrange of weather conditions.
Summer tires
This type of tire is optimized for warm weather, yet can provide consistent handling in dry or wet conditions. Summer tires are made from a material that resists expansion, which is typical at high temperatures. Meanwhile, the circumferential grooves and solid contact patches also give them improved resistance to hydroplaning, which means reduced chances of slipping on wet roads.
Summer tires are optimized for warm weather, yet provide consistent handling in dry or wet conditions
>>> Read more: 10 kinds of tire wear can indicate a car's general condition.
2. Tires for SUVs and Trucks
Off-road tires
This type of tire is for vehicles that are frequently used over rough terrain. Off-road tires are built with stiffer sidewalls, delivering better protection against punctures. It has wider treads compared to regular tires, the better to prevent dirt from sticking to the tires and compromising grip.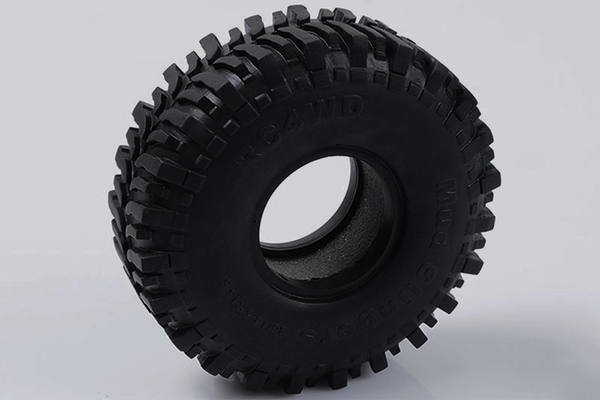 Off-road tires are ideal for vehicles that are primarily used on rough terrain
Trail tires
This type of tire is more rugged compared to highway tires, providing satisfactory performance on both off-road and on-road travels.
Soft terrain tires
Also called mud-terrain tires, these work best on sandy surfaces and deep mud. Soft terrain tires feature an extremely aggressive tread pattern with more voids and larger tread lock compared to off-road tires.
Highway tires
This type of tire is designed to improve on-road performance. Highway tires have the same tread pattern as all-season tires but use more durable compounds that help resist wear and achieve long tread life.
Sport truck tires
This type of tire features a higher speed rating compared to off-road tires. Their all-season tread patterns are meant to help in performing across different weather conditions and are equipped with sipes to enhance traction at highway speeds.
Ribbed tires
This type of tire is a must if you want long-lasting mileage and ultimate handling on commercial trucks that have consistently high mileage. Its streamlined rib design delivers better stability despite hauling heavy loads. Moreover, it uses a less aggressive tread pattern which improves traction in wet weather and minimizes hydroplaning.
>>> Also read: Benefits & drawbacks of tubeless tires, Run-flat tires & self-inflating tires.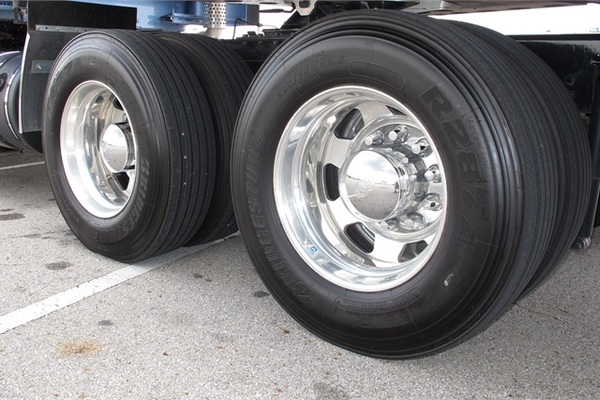 Ribbed tires are an ideal option for long-lasting mileage and handling  your truck
Tire sizes
When replacing worn tires, some car owners prefer new tires that have the same size and capability as stock, a sound choice since your vehicle has been engineered to work on those specifications. This will maintain the safety and performance that your car was designed to provide.
It will be easy if you know the different tire sizes and how to read it. You should know the tire size that your car currently uses and whether upgrading to another type is a good idea or not.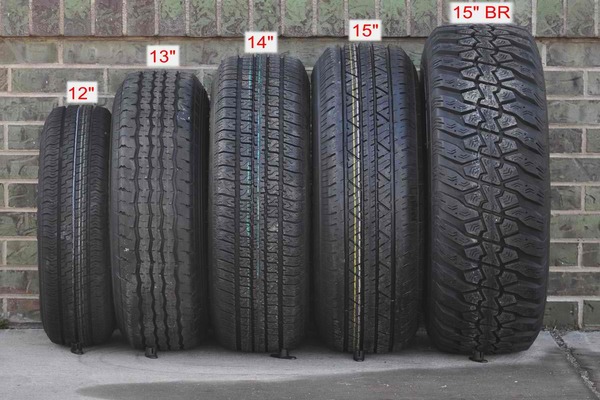 You should know the size of your tire, and whether or not upgrading is a good idea
>>> Related: Car tires in the Philippines: Different tires sizes and types, what to buy
3. Speed rating
Each tire carries a speed rating on the sidewall, indicating the maximum speed they can sustain for extended periods and the tire's overall performance potential.
High-performance cars require tires that have a higher speed rating than those on most mainstream SUVs and family sedans. The speed rating of your car's stock tires corresponds to the maximum speed your car can attain. 
4. Treadwear information
The treadwear rating is likewise indicated on the tire's sidewall, and it refers to the comparative rate of wear that the tire undergoes when tested under controlled conditions. The higher the number, the longer the tire is expected to last.
5. Replace or upgrade?
Replacing your tires is as simple as finding another pair or set in the same size as the worn-out ones, whether it's the exact same brand or a different one. On the other hand, upgrading is more complicated since there are certain factors to consider, such as how a different tire size will affect the car's performance and handling. If you plan to replace or upgrade your car's tires, take a look at our useful guide on tire price list Philippines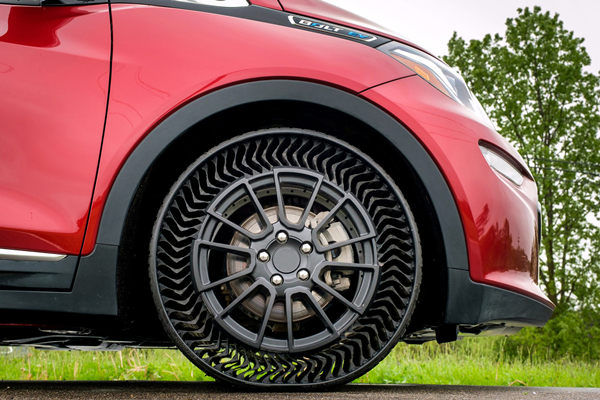 Replacing your tires is as simple as finding another pair or set in the same size as the worn-out ones
Most consumers prefer to just replace their tires rather than upgrade since they wouldn't have to think too much about the new tires' effects on the car. If you plan on replacing say, standard all-season tires with high-performance ones, it would be safe to stick with the same size and dimensions, unless you are deliberately modding your car's stance.
The new tires should fit without rubbing against the wheel wells, otherwise, they will be subject to premature wear. Also check to see if your vehicle can handle tires that are several sizes bigger, or if you'll need to make adjustments such as using spacers or lift kits to be able to accommodate them.
>>> Related: 10 amazing uses of old tires you can try at home


Hanna Sanchez
Author