Become a smarter car salesman and make more deals with these 3 simple tricks. Have you applied them all in your sales job?
In our last articles, Philkotse has gathered some essential tips and skills to sell more cars and make more commissions for car salespeople. Now, continuing with this, we will disclose 3 simple tricks to make more deals to help car sellers master their jobs, especially those who are following rigid rules in car sales but still have yet to be successful.
>>> See related post: 6 tips for car salesmen to make more commissions
1. Don't forget the extras
Whether your company imposes a policy for selling extra in each deal or not, you need to sell the extras not only to increase the company's income but also impress your boss and your customers with your saleability. Even when you have gone through a difficult process to conclude a deal with your clients, don't forget to lead them to an extra option on accessories or bonus parts of a car.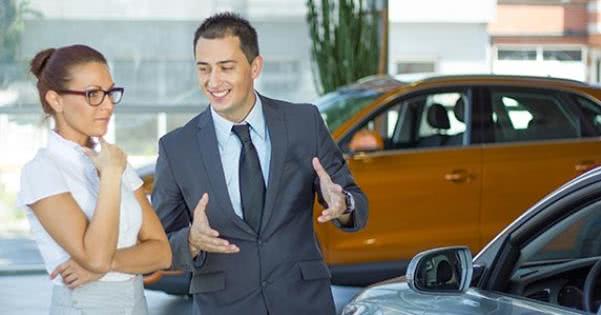 Don't forget to lead your customers to an extra option on accessories or bonus parts of a car
In fact, it is not easy to sell the extras when the two sides seem to close to an agreement. However, you should know that there are many customers who have enough budgets to buy the extras. So don't waste any opportunity to earn more money and demonstrate your sales capability. This is a useful trick in car sales that many car sellers might not know.
2. Use your CRM effectively
CRM is a customer relationship management tool that helps you a lot in keeping in touch with your customer even the "Be Backs" (buyers who promise to come back but never do so) or old customers. You can contact them through the CRM and also ask for their referrals. Hopefully, they can bring you more deals, money and reputation. This is actually your saver whenever your business down and you are almost desperate about finding new customers. Using CRM is a wise trick for many car salesmen to make their customer source always fertile.
Car Sales Training: Prospecting New Customers
3. Pay attention to the last impression of your customers
As mentioned in our last article about 5 essential sales skills to become a successful car seller, it's always significant to make your clients satisfied and leave good impression on them by your sales skills. Two key moments during a deal are the beginning and the last moment.
Remember that the first person your customers meet is you and the last one is also you. Therefore, welcome them with your warm smiles and serve them enthusiastically until the last moment. By doing so, the memories imprinted in their mind will be your friendly manner, your professional service and of course, their new car which is sold by you. This might sound easy but in fact, many car salespeople still fail to impress their clients to get more referrals.
Hopefully, our article will help car sellers gain more tips to make more deals.