Exterior
To sum up, the new Beetle looks as cute as a real bug, featuring signature details of the model. The sixth generation of the Volkswagen Beetle comes with a curved roof, forming a body that looks a lot like a bug in real life with a pair of round headlights resembling eyes. Everything about this car's design seems tiny, with only two doors, small headlights, small signal lights, and a small grille.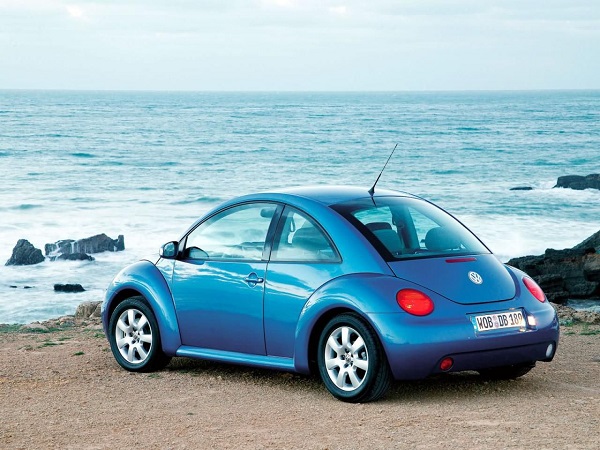 Interior
One downside of the cute rounded roof is the limited headroom for passengers. However, the material used for the furniture inside the car is high quality. Apart from that, the interior of the car houses a huge speedometer, a table-like dashboard, as well as round vents.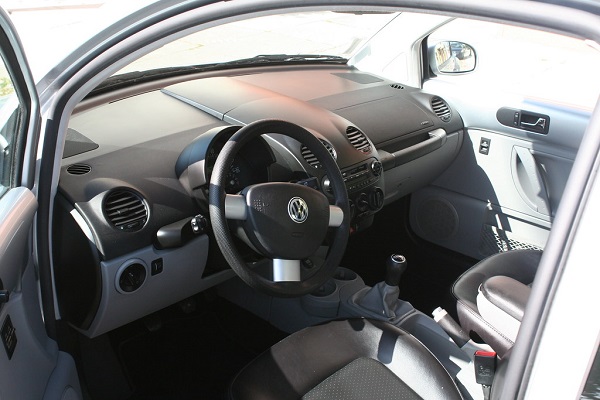 Safety
The Beetle 2003 offers side airbags, no head curtain airbags, which is why it did not do well in terms of side impacts. Nevertheless, the shows a good focus on safety with 5-star ratings in frontal impacts.
Technology features
When it comes to technology, Volkswagen gave the car several features including a remote panic button, central power locking system, and remote keyless entry.