Subaru
Subaru: Live With Confidence In Motion with Subaru Cars
Subaru has recently celebrated their 50th anniversary and they promise to continue providing the most convenient car across the globe.
Subaru as a Global Brand
Subaru is the car manufacturing department of Subaru Corporation or previously known as Fuji Heavy Industries. They are known as the 22nd largest automotive maker across the globe in 2012.
Subaru cars are famous for using boxer engine layout for vehicles that are above 1500 cc. It produces lesser vibration compared to other car brands and yet it still provides balance, efficiency and power which are expected from any Subaru car.
Brief history of Subaru cars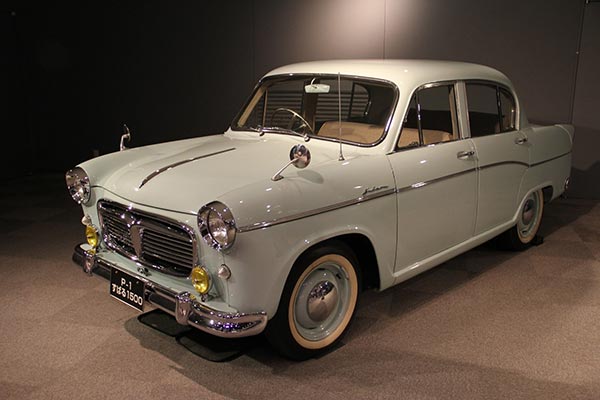 Subaru 1500 or P-1 was the very first car manufactured by Subaru
Fuji Heavy Industries was established in 1915 to serve as an aircraft research laboratory rather than an automotive company. After World War II, the company created the Fuji Rabbit motor scooter using spare parts from aircrafts.
As soon as Kenji Kita became the company's CEO, he ventured into car manufacturing industry. The first car used a development codename P-1. He asked for suggestions across the company on what to name their very first car but none of the suggestions sounded appealing to him. That was when he decided to name the company "Subaru", a Pleiades star cluster in Japanese.
Due to supply issues, only 20 units were manufactured for the very first Subaru car – Subaru 1500. Despite that, they were still able to produce dozens of vehicle including The 1000 which was the first Subaru car that used the boxer engine.
Subaru used various slogans that helped them with their advertising.
"Inexpensive, and built to stay that way" – 1970's to early 1980's (USA)
"The World's Favourite Four Wheel Drive" – (UK)
"Plus on y pense, plus on a le gout de la conduire" (The more one thinks, the more one has taste) – Quebec
"Driven by What's Inside." "Think, Feel, Drive." Love. It's what makes Subaru, a Subaru" – 2010 (USA)
Currently, Subaru uses "Confidence in Motion" in North America and "Technology that gives you Confidence in Motion" in Southeast Asia.  
50 Years of Legacy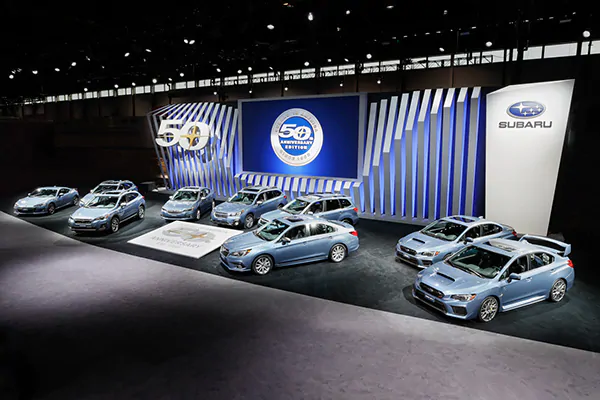 Subaru celebrated their 50th anniversary this year by releasing limited edition of their flagship cars
Subaru recently celebrated their 50th year of selling vehicles in America. As part of the celebration they have created a 50th Anniversary Edition lineup of cars which all have an embroidered interior with the 50th anniversary logo. Each of the unit is painted with Heritage blue with satin chrome accents.
The top model is Legacy Sedan 2018 which will only have 1,050 units available. It includes an Eyesight package, a more improved child seat anchor, an auto door lock feature and a collision detection feature which enhances the car's safety. The rest of the anniversary models will also be available in limited number of units.
2018 Subaru 50th Anniversary Edition – Redline: First Look – 2018 Chicago Auto Show
Prior to this 50th Anniversary edition of Legacy Sedan, it has always been the brand's flagship car. Its standard feature includes the all wheel drive and the traditional boxer engine.
The Legacy was first introduced in 1989 to compete with Honda Accord, Nissan Stanza, Mazda 626 and Toyota Camry. It includes a 4-channel ABS license which controls the height of the car when the speed reaches more than 50 mph. It was released in Japan for an introductory price of $18,800 and was later on introduced worldwide in 1990.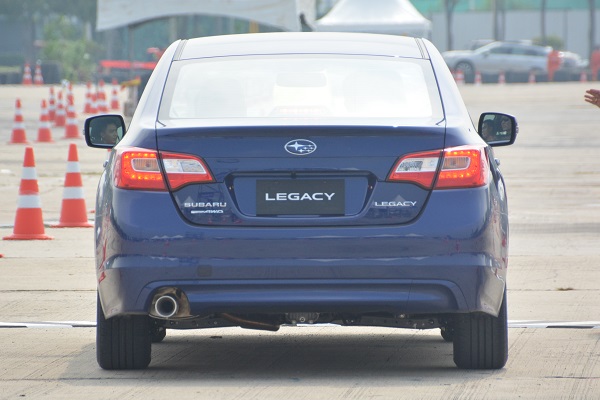 Legacy was first introduced in the market in 1989
Legacy has continued its presence until the present year. The current generation debuted in 2014 at a Chicago Auto Show. It implements the EyeSight, a Subaru's active safety system which uses two CCD cameras. The use of this system allows cars to get the highest possible rating from IIHS on front crash safety test.
With the Eyesight system, the car also uses the Adaptive Cruise Control which can sense the pace and speed of vehicles ahead of you and can automatically adjust the car's running speed. A Lane Keep Assist was added on 2016 which prevents drivers from drifting away from the lane.
Legacy also integrates Subaru's side monitoring system which includes the Blind Spot Alert, Cross-Traffic Alert and Lane Change assist.
Subaru cars in the Philippines
Subaru started in the Philippines in 1996 under the Columbian Motors Philippines. They withdrew their business in 2000 but came back in 2006 under Motor Image Pilipinas, Inc. There are currently 11 Subaru dealers in the Philippines which are located in Greenhills, Manila Bay, Fort Bonifacio, Santa Rosa Laguna, Batangas, Alabang, Pampanga, Cebu, Iloilo, Cagayan De Oro and Davao.
Filipinos have embraced the efficiency brought by Subaru cars. From Subaru's flagship car, Legacy, to the most recent Subaru WRX STI 2018, Filipinos has continuously patronized the brand due its look and power. Also, most models are family friendly which is very vital for Filipinos. If you are looking for the best deals, you can always check Philkotse.com and look for Subaru for sale in the Philippines.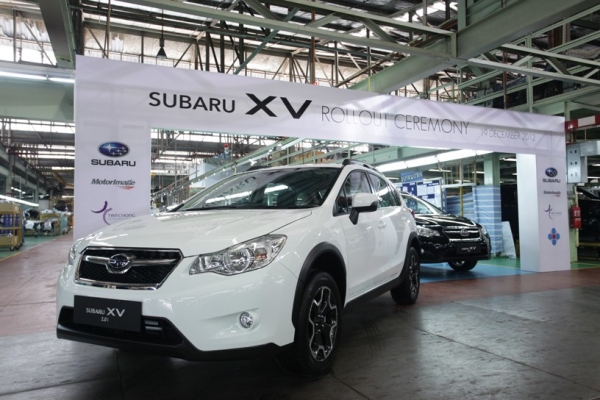 Subaru XV is one of the most loved models in the Philippines
However, due to the recent excise tax implementation in the country, car prices have had an increase of at least 5%. Most brands have already implemented the said increase but Motor Image Pilipinas, Inc. along with Subaru Philippines announced in September 2017 that Subaru XV will still keep its previous price. Price lists of Subaru cars can be found here.
Latest Subaru Promos
Expired

Read on to learn more about this attractive promo from Subaru Iloilo.
Search a Brand
Recent Subaru news
Recent Subaru cars for sale