Berjaya Auto Asia Inc. brings to the Philippines another popular Chinese car brand: Changan Motors along with their Honor S MPV and Star Truck.
Another very popular Chinese car manufacturer has entered, or rather has made its return to the Philippines! And this time it comes thanks to the efforts of the Berjaya Auto Asia Inc.
Ladies and gents, meet Changan Motors!
Alongside Changan, Berjaya Auto Asia has also brought in vehicles from the Ssangyong Philippines marque to work together with the aforementioned Chinese car company under one roof: a new Auto Asia dealership located at Purok 3, Pulong Sta. Cruz, Sta. Rosa, Laguna.
The said facility will have a spacious showroom and even a service bay capable of handling up to 8 vehicles at once.
Changan Motors will offer its prospective buyers an excellent choice of commercial purpose vehicles and with the launch, they will be offering two vehicles: the Honor S MPV which we think will definitely rock boats in the Philippine MPV market due to its very affordable price point.
According to the latest car news, the equally very competitively priced Star Truck which is a medium size work truck available in three configurations.
1. The Changan Honor S MPV
What's noticeable with the Changan Honor S at first glance is its body shape which unlike most MPVs currently available in the Philippines right now, looks taller and seems to emulate the looks and stance of those Euro type vans like the Renault Kangoo Z.E. and the Turkish built Ford Transit.
Numbers wise, the Honor S is 4450mm long, 1685 mm in width, and is 1809mm tall with a wheelbase of 2750mm. Regardless, its shape will allow for superior headroom and a lot of room for cargo.
At the front, it comes with halogen headlights and it has a rear diffuser along with a pair of very visible and quite large tail lights. The MPV also has 15-inch alloy wheels and surprisingly…dual sliding doors which one usually only sees on larger MPVs like the Kia Carnival.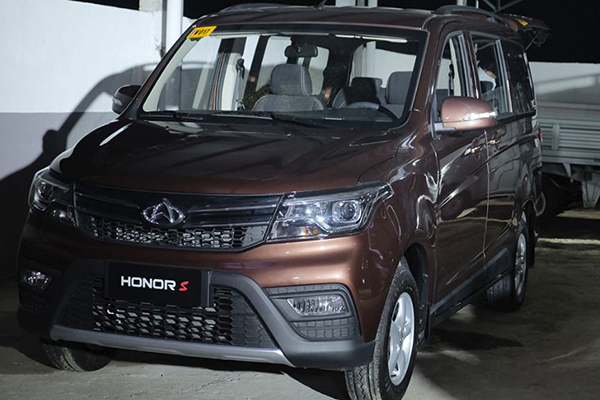 The Changan Honor S is affordable yet it is packed with safety features
Inside, the Changan Honor S has a very neat interior whose seats are thankfully covered in dark colored fabric. What's also cool is the 10-inch infotainment system that's capable of playing AM/FM radio, has USB and Aux ports.
Also glad to note that the Honor S has amply spread its AC vents all around the vehicle with some for the front and at the rear.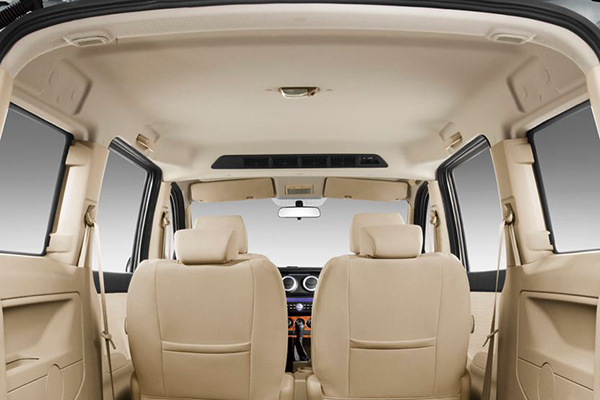 Check out the headroom on the Changan Honor S
The Changan Honor S comes with the 1.5 liter EA15-AB gasoline engine which can make up to 103 horsepower and 145 Nm of torque. Power is sent to the rear wheels through a five-speed manual. As of now, we have no information if an automatic version will be available.
As for safety, the Changan Honor S is well equipped for its price. It comes with an anti-lock braking system, EBS, and dual airbags for the front. Also equipped are ISOFIX, child safety locks and a reversing camera with sensors.
With that size and all of that safety equipment, one would think that Changan definitely positioned the Honor S as a family vehicle. And with that very attractive price, it may very well fill in that transport role especially those family guys who are just starting out.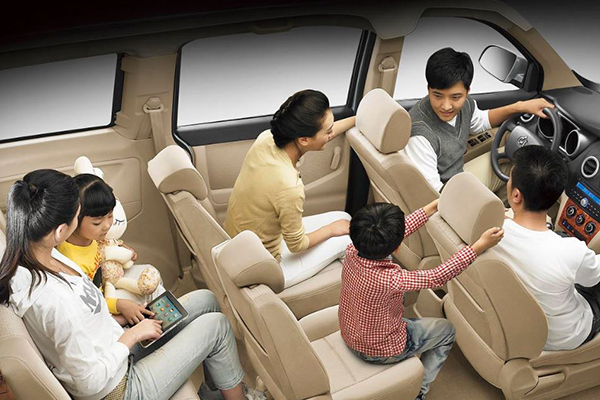 At this price point, the Honor S would be a good choice for a family vehicle.
>>> Related post: Chinese car brands - Next wave of the auto revolution in the Philippines.
2. The Changan Star Truck
Now for those small businesses who are also starting out, Changan also has something in store for you: The Changan Star Truck.
While it comes in either dropside, box, or cab body types, the Star Truck only has one engine option: gasoline powered 1.3-liter four-cylinder engine that's rated to make 95 horsepower and 119 Nm of torque. Like the Honor S, it also comes with a five-speed manual and a rear-wheel-drive.
Interior amenities for the Star Truck is pretty basic. It does have an AM/FM radio with AUX ports, a 12 v socket for charging and powering your gadgets, and the seats are covered in a grey fabric.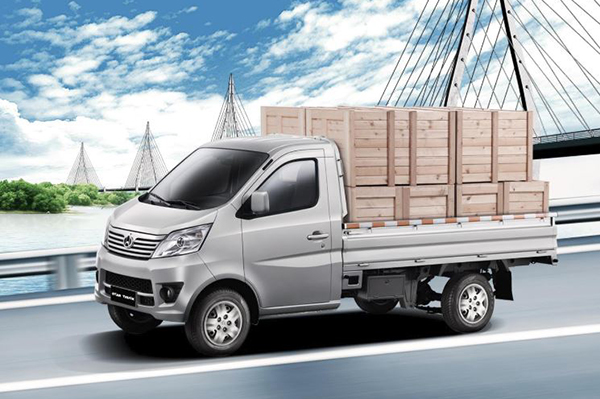 The Star Truck is an affordable vehicle for the enterprising business owner
3. Changan Philippines price list


Cesar G.B. Miguel
Author