However Uber's full operations has yet to come.
Just as we thought the ride-sharing company Uber couldn't stomach the hefty P190 million penalty slapped by the Land Transportation Franchising Regulatory (LTFRB). Well, the popular transport network company isn't backing down with the battle for better ride-sharing options for Filipino daily travelers.
>>> See related post: LTFRB orders Uber to pay P190 million or still being suspended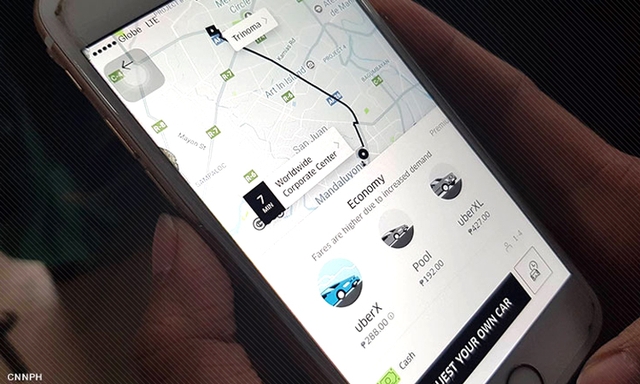 Uber operations resumed at 5pm yesterday
It's only been few weeks since Uber operations suspended. Then at some time, the LTFRB met with Uber to find a comprehensive yet quick solution for dealing with Uber's one month suspension. They discussed the motion to lift the suspension in exchange for a P10 million penalty. You're not going to believe this one, but the LTFRB rejected the fine amount above and then slapped another fine amount that was almost 20 times higher than a P10 million fine – a P190 million fine. Will this new penalty cause more problems than it fixes? Fortunately, there's one thing to celebrate.
What has been on the news is that Uber has paid the P190 million fine yesterday (August 29, 2017). According to the LTFRB, Uber will have the chance to resume its operations soon after paying the P190 million fine and showing proof of paying P279.29 million as financial aid to its partner-drivers during the two week suspension period.
>>> The LTFRB announced that it is eyeing adding more taxis plying our roads. Read our article for more details.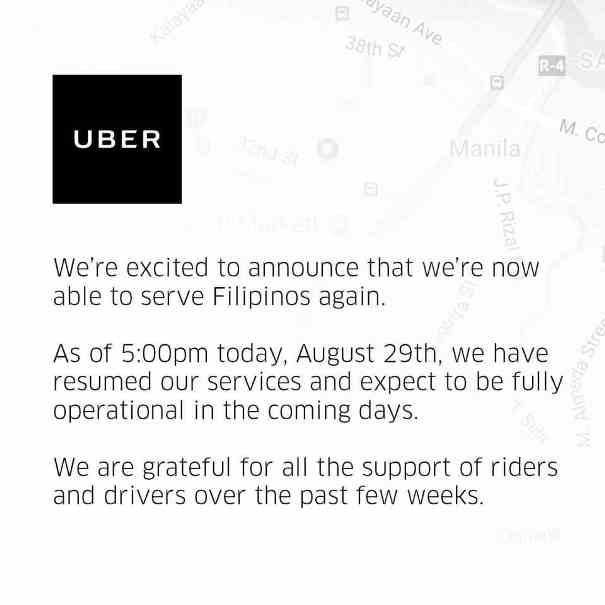 However Uber's full operations has yet to come
So, the ride-sharing company actually paid the fine but has yet to show that they have paid the money in compensation for its stranded-drivers. This means that you still have to wait for Uber's full operations in the coming days.
Are you waiting for the end of this back-and-forth saga? The real end is that the travelers and drivers end up suffering. Please do read and keep your ears open to all the public sentiments on the issue.
>>> How much can you earn per month as a Grab/Uber driver in the Philippines? Philkotse has come up with an estimation.
See also:
The LTFRB reviewed 'Uber' operations 2 years ago
>>> Look through our list of good used cars for sale in Metro Manila