Southeast Asia is expected to be the fastest-growing automotive market worldwide during 2017.
Southeast Asia will see the strongest growth in total vehicle sales in 2017 at 8.1%. This was nearly double its average growth rate of 3.1% over the last year, and more than double the sales growth rate of 3.7% projected for Asia as a whole in 2017, according to a report from
BMI Research
– part of Fitch Group, a financial information company.
In its latest industry trend analysis, BMI Research said "solid economic growth, strong private consumption and tax reform" are the three key drivers of the car sales spike. They further explained: "Looking at passenger cars specifically, we expect the Philippines, Cambodia and Vietnam to be the best performing auto markets in the ASEAN region in 2017 with forecast growth of 20.4%, 19.2% and 18.0% in passenger car sales respectively."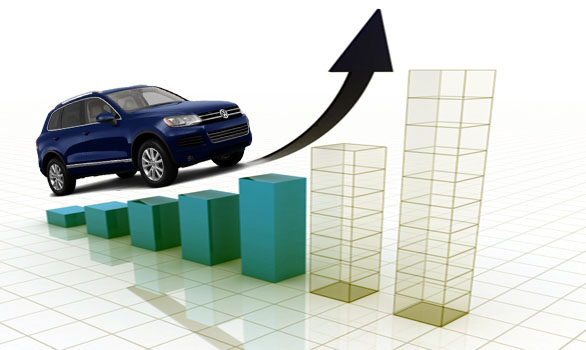 The Philippines, Cambodia
 and Vietnam are expected to be the best performing auto markets in the ASEAN region in 2017
Total new-car sales of six key Southeast Asian markets, including Indonesia, Malaysia, the Philippines, Singapore, Thailand and Vietnam, rose 14% from a year ago to 316,736 vehicles, the fifth consecutive month of expansion.
Although Indonesia's car sales growth this year will not see a double-digit rise in market share, some 90,000
new vehicles
were sold in the country in April - down slightly when compared to the previous month – but increased by 5.7% over the same period last year.  
Southeast Asia – Asia's potential vehicle market
At a press conference in the city on May 17, Laurent Genet - General Director of the official
Audi
importer in Vietnam shared: "In 2016, Audi sold 800 cars in Vietnam, increasing by 11%. In the first four months of 2017, our vehicle sales grew by 20%."  
Toyota Motor
, which sells more vehicles worldwide than any other automaker, said that its earnings for the year through March proved that Southeast Asia is a truly powerhouse for the automotive industry in Asia and beyond with very attractive perfective for the coming years.
>>> View more: Toyota, Hyundai and Kia vehicles as ISIS's weapon of choice
Toyota's earnings proved that Southeast Asia is a truly powerhouse for the automotive industry in Asia
Southeast Asia presents the double interest of having large markets with important sales growth potential and important automotive manufacturing hubs to product for Asia and the world. In detail, wealthier nations such as Malaysia and Thailand are the countries with the highest car density in the ASEAN group, at 82% and 52% of households respectively by 2014. However, vehicle ownership rate in the Philippines, Indonesia and Vietnam was reported at 6%, 4% and 2% respectively, according to the
U.S-based Pew Research Center
.  
Great market momentum
Growth prospects for the Southeast Asian car market are crucially depending on higher income and the expansion of middle-class in the accelerating urbanization.
>>> Click here to read about Tata Motor's decline in global sales in April
In the 19
th
and 20
th
centuries, the urbanization commonly took place in Western countries and in Japan. However, developing countries is now keeping up with this trend, especially in Asia where hundreds of millions people have moved from rural to urban areas to earn living in recent decades. Specifically, nearly 200 million people in East Asia-Pacific region, except India and neighbor countries like Pakistan, have made for large cities since 2000, according to World Bank research. This transition has pushed the economic growth, leading to the increase in consumer spending.
Speculations suggest that metropolitan areas in Asia will continue developing and becoming wealthier in the next few decades. In the next 15 years, "the center of gravity of the urban world will move south and, even more decisively, east", predicted
McKinsey Global Institute (MGI)
.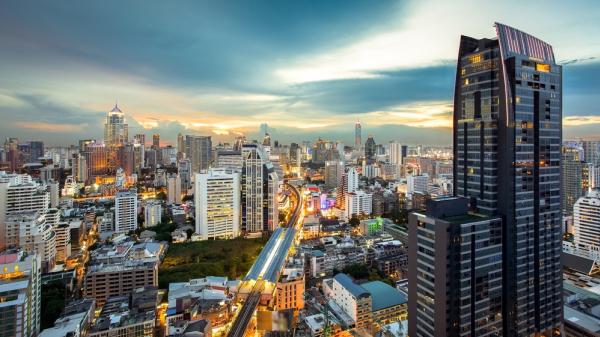 Metropolitan areas in Asia will continue developing and becoming wealthier in the next few decades. 

In 2007, a half of global GDP came from 380 cities in developed countries, whereas 22 biggest cities in developing countries contributed only 10%. Nevertheless, the situation will change in less than a decade from now. "By 2025, developing-region cities of the City 600 (top 600 fastest-growing megacities in the world) will be home to an estimated 235 million middle-class households earning more than $20,000 a year at purchasing power parity," MGI forecasted. Accordingly, it is likely that 10 millions of new cars will be rapidly sold out in these cities during this year.

Three Southeast Asian countries where auto industry is expected to quickly grow include the Philippines, Vietnam and Cambodia. Vietnam's economy marked an increase of 6.2% in 2016 and the Asian Development Bank (ADB) divined that it would reach 6.3% this year. Cambodia has recorded a steady boost of 7% each year since 1990. As for our country, we have been witnessing an economic renewal with the increased foreign investment and a GDP annual growth rate of more than 5-6%.
Infrastructure pressure
Traffic in big cities such as Metro Manila, Bangkok and Jakarta will get worse if the number of vehicles keep increasing at dramatic rate. As a result, upgrading the transport infrastructure has become a serious problem for most Southeast Asian megacities.
According to a survey carried out by the
equipment manufacturer TomTom
over 390 cities in 48 big cities, Bangkok and Jakarta are in the 2016 list of top 10 worst congested cities in the world, ranking respectively the second and the third place. Meanwhile, Manila, Cebu along with Bandung and Surabaya (Indonesia) stand at the bottom of 2016 survey of driver satisfaction conducted by
WAZE
, a popular navigation and traffic monitoring mobile app.
>>> View more: Top 6 must-have apps for Filipino drivers
President Rodrigo Duterte, pledged that his administration would closely oversee a $160 billion infrastructure upgrade program during his tenure up to 2022. Upgrading roads, and building more highways are supposed to be good solutions for traffic jams in Metro Manila, contributing one fifth of the country's economic growth.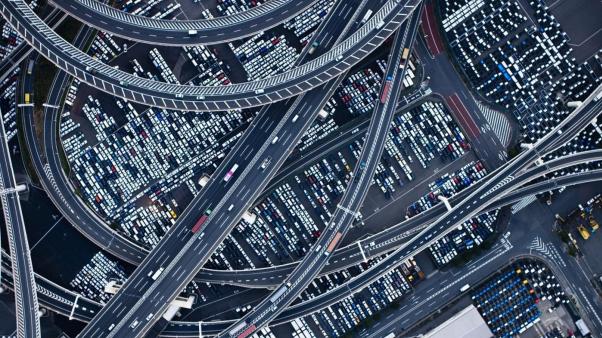 Upgrading roads, and building more highways are supposed to be good solutions for traffic jams in Metro Manila

The government of Indonesia, Southeast Asia's largest economy with 17,000 islands and a population of 260 million, is seeking to modernize roads and railways as part of a widespread infrastructure reform initiated by President Joko Widodo at the start of his term in office in late 2014. The country is launching a new subway line in Jakarta as well as a rail line linking the capital to the international airport in the western part of the city.

Phnom Penh, the capital of Cambodia, in which car sales are hoped to rise by 20% this year, is booming high-building constructions. In addition, hundreds of new apartment buildings are springing up. "Phnom Penh's population is much lower than those of other vast metropolises in the region, but the Cambodian capital will soon feature the traffic jams that characterize its bigger urban counterparts," the Nikkei newspaper said.
 
Environmental impacts
Explosive car growth not only is the pressure on the infrastructure, it also leads to poor air quality, even though newer vehicles are less polluting than the older generations. Furthermore, intense economic growth, consumerism and urban sprawl are making cities more polluted, stated Carlos Dora, Coordinator of the World Health Organization (WHO) on environmental health. "In some places it is the impact of increasing sales of cars, often old cars, many with diesel engines," he added.
>>> Read how Barcelona has been fighting against air pollution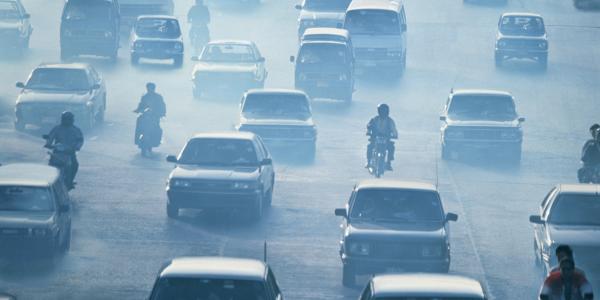 Explosive car growth also leads to poor air quality.
In Myanmar,
used car
sales are still higher than new car sales. Although the country has loosened the car imports since 2011, Myanmar's streets are still dominated by Japanese cars from the 1980s and
1990s model year for sale
. According to a report by
PwC
, Myanmar was the biggest importer of Japanese used cars in 2014 and 2015.
As regards Ho Chi Minh City or Jakarta, motorcycles are still the dominant form of transport in the roads. However, the growth of cars maybe becomes the largest single source of air pollution in the future. The FT Confidential Research's survey in five Southeast Asian countries proved that consumption of motorcycles is going to saturation. Instead, the middle-class is gradually turning to four-wheel vehicles.  
ASEAN Automotive: Huge Potential  
>>> Click here for latest auto industry reports in the Philippines and around the world