This truck is meant for some serious off-roading. 
Recently, it was revealed that Stellantis, the parent company of RAM trucks, has patented the design of a beefier-looking RAM 1500 Rebel. Interestingly enough, it is based on the RAM 1500 Rebel OTG.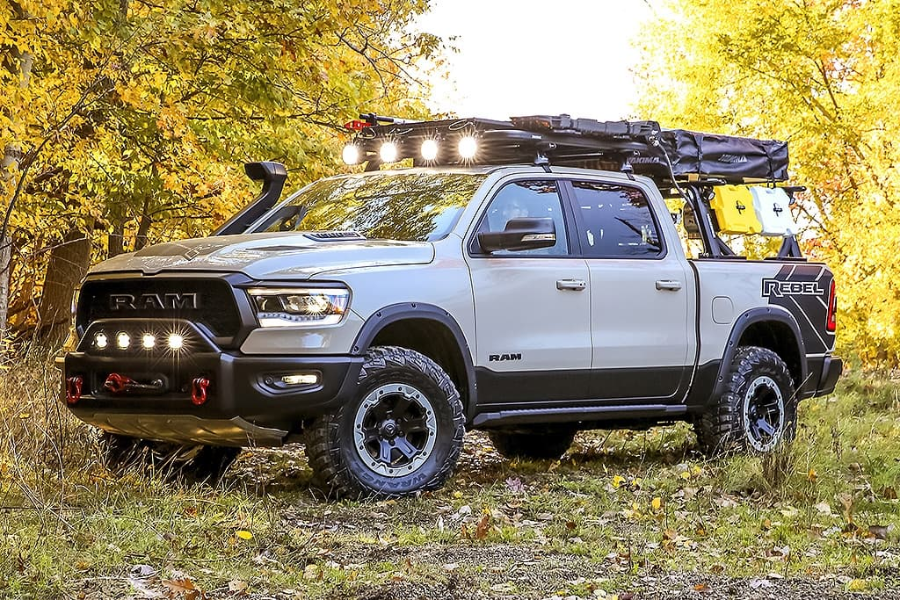 The RAM 1500 Rebel OTG concept 
Of note, the RAM 1500 Rebel OTG, with OTG being the abbreviation for "off the grid", is currently an off-road-focused concept vehicle that debuted at the Specialty Equipment Market Association (SEMA) show back in 2019. 
In a report from carsales.com.au, a spokesperson for RAM Trucks Australia then went on to say that this new beast of a truck might also be suitable for their market. If you ask us, this gives credence to the fact that RAM is indeed developing into a consumer model.
So, what does the RAM 1500 Rebel OTG offer? 
Well as its name implies, this version of the Rebel is prepared for long, and deep trips into the boonies. As per its design sketches, the 1500 Rebel OTG will get a steel bumper with a built-in winch, recovery points, a snorkel, an array of LED spotlights, as well as extended wheel arches. 
The report also says that once it gets into production, this version of the 1500 Rebel might also get a 125-liter fuel tank, which is a bit larger than the stock 1500 Rebel's 118-liter tank. It may also come with a two-inch lift kit, as well as a set of larger off-road tires.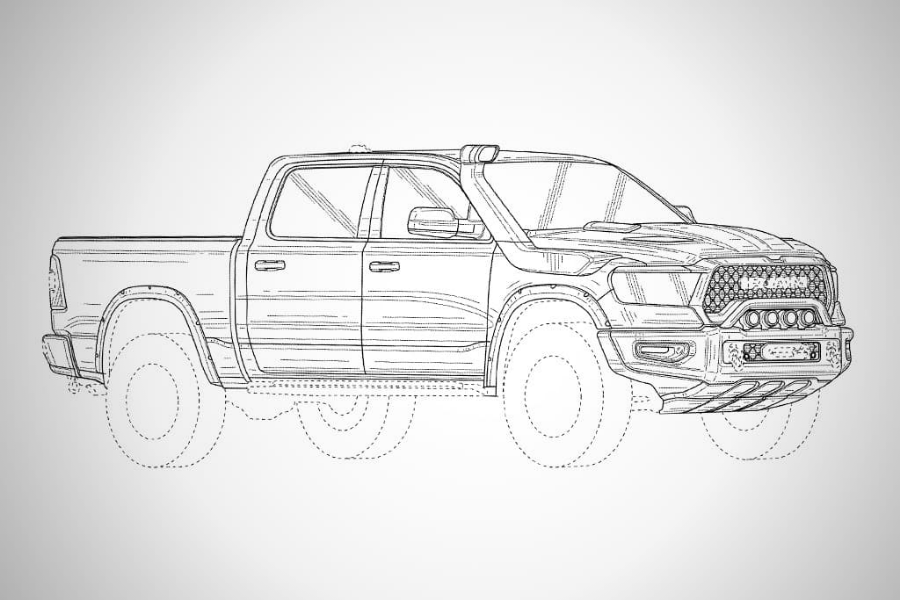 Here's the design sketch for the production version, which lacks the "overlanding bits"
For powertrains, the concept uses a 3.0-liter turbodiesel V6. At the most, this engine can produce up to 260 horsepower and 653 Nm of torque. That's plenty for dealing with anything that you'll come across in the boonies of the Philippines, or in the Australian outback. 
But what about the Philippine market? Well, as we've said above, the RAM 1500 Rebel OTG is still a series of design sketches and is yet to enter production. As such, it can be determined that RAM Philippines cannot say anything about this at the moment.  
Then again, do remember that the RAM 1500 Rebel is indeed sold here in the local market, and yes, we too have a hankering for going off-road.  
For more car news and the latest automotive industry updates, keep it here on Philkotse. 

Know more about Ram 1500 2022

The RAM 1500 is a full-size pickup truck. It has two variants for the Philippine market, the RAM 1500 Rebel Crew Cab 4x4 AT, and the RAM 1500 TRX 4x4 AT. These are priced at Php 4,390,000, and Php 8,690,000 respectively.
It has two engine options: a smaller 5.7-liter naturally-aspirated Hemi V8, and a larger 6.2-liter supercharged V8 HEMI. The 5.7-liter mill can make up to 395 horsepower and 556 Nm of torque. The larger 6.2-liter V8 in turn can produce up to 702 horsepower and 881 Nm of torque. Both variants then use an eight-speed automatic gearbox and a 4x4 drivetrain.
Size-wise, the RAM 1500 Rebel is 5,816mm long, 2,017mm wide, and 1,994mm in height. The 1500 TRX is is bit larger as it measures 5,915mm long, 2,235mm wide, and 2,054mm in height.
In the market, the RAM 1500's only rival is the Ford F-150.

Cesar G.B. Miguel
Author
Recent posts