It's a mobile home that can go off-road. 
In recent years, the "van life" phenomenon has grown in popularity. If you don't know what it is, the term van life is a minimalist lifestyle that involves turning a van, or even SUVs, into a mobile home. And sure, one can do this in an RV, but vans and SUVs are relatively cheaper to do this with.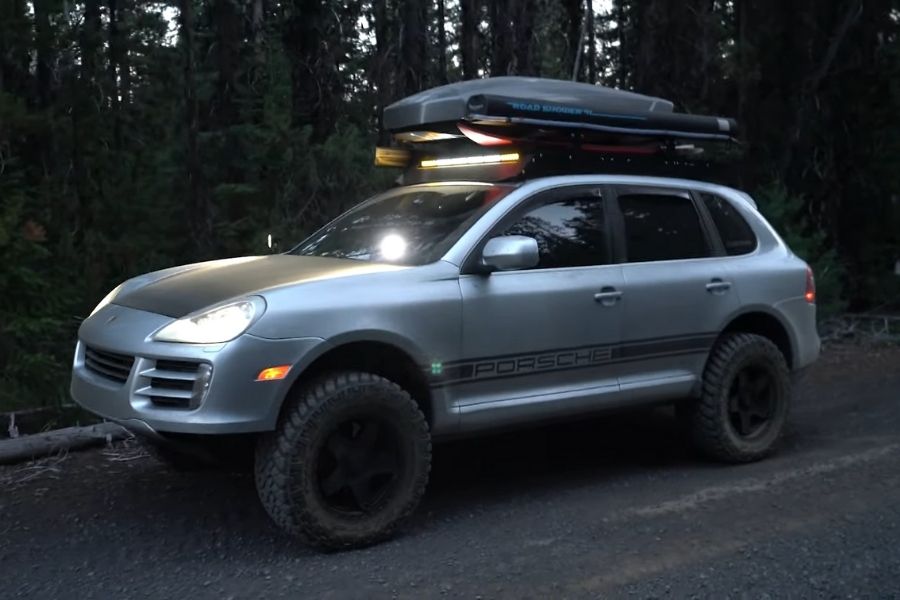 Schoen's 2008 Porsche Cayenne [Photo Source: Harrison Schoen]
As you might have guessed, the more common candidates for van life are Ford Transits, Honda Odysseys, vans, or midsize to large SUVs. This guy named Harrison Schoen however, is living full time in a 2008 Porsche Cayenne S. Suffice to say, it's an unusual choice for the van life. 
So why a Cayenne of all things? Well according to him, it allows for off-roading and overlanding. Its V8 engine can produce 385 horsepower and 500 Nm and his particular Cayenne has already run through the Hell's Gate off-road trail in Moab, Utah, USA. This was thanks to the car's power, with the addition of beefier all-terrain tires and an off-road suspension upgrade. 
How Harrison Schoen lives full time in a Porsche SUV. 
Moving on to the mobile home aspect of his build, Schoen has already managed to fit in the necessary stuff for meeting his basic needs. His clothes are neatly arranged in a wooded rack, and he removed the Cayenne's rear seats to accommodate his bed.  
Moreover, the vehicle also has a water tank positioned inside a carry box on the roof, plus he lugs around a grille and some tools. He even has an awning setup, a portable power station, and a fridge.  
Overall, it is a neat setup and all his stuff won't be swinging or rolling around when driving. The trade-off for Schoen's Cayenne build though is that he sacrificed the rear seats.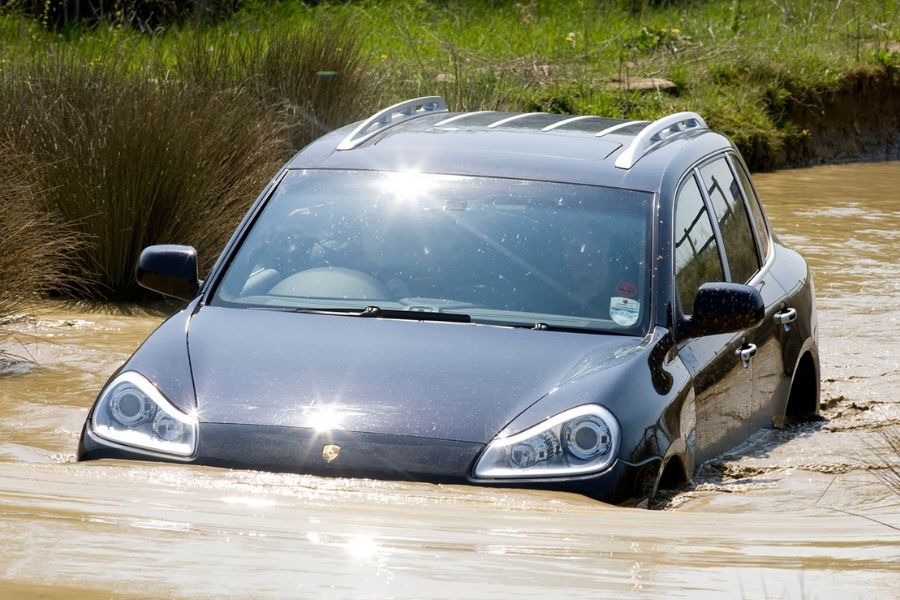 Also, the Cayenne can do this
What do you think of turning the Cayenne into a mobile home? Is the space insufficient or is it enough for a single person? Did it inspire you to do something similar, maybe with a Toyota Hiace?  
For more interesting car news, and the latest car reviews, keep it here on Philkotse.com. 

Know more about Porsche Cayenne 2023

The Porsche Cayenne is a luxury midsize crossover that has been in the German automaker's lineup since 2002. It is offered in the Philippines in six variants, while the pricing is available upon request. Under the hood, Porsche Philippines is offering three engine options. First is the 2.9-liter V6 Biturbo good for 434 horsepower and 550 Nm of torque, while the second option is a 3.0-liter turbocharged V6 that makes 336 horsepower and 450 Nm of torque. Lastly, a 4.0-liter twin-turbo V8 is offered, which delivers maximum power of 631 horsepower and 850 Nm of torque. Both the 3.0-liter V6 and 4.0-liter V8 engines can be paired to a 100 kW electric motor for the hybrid variants. All of which are connected to an 8-speed automatic transmission.
Dimensions-wise, the Cayenne measures 4,918 mm long, 1,997 mm wide, and 1,696 mm high. Meanwhile, the Coupe version is 4,931 mm in length, 1,997 mm in width, and 1,676 mm in height. In the local market, the German luxury midsize crossover competes against the likes of the BMW X5, Audi Q8, and Mercedes-Benz GLE-Class.
Price available upon request
Explore

Cesar G.B. Miguel
Author