This policy is in effect until the Alert Level 3 status is lifted 
The Department of Transportation (DOTr) has started implementing its "No Vaccination, No Ride" policy. This means that only vaccinated individuals will be allowed on public transport, whether it be via land, sea, or air.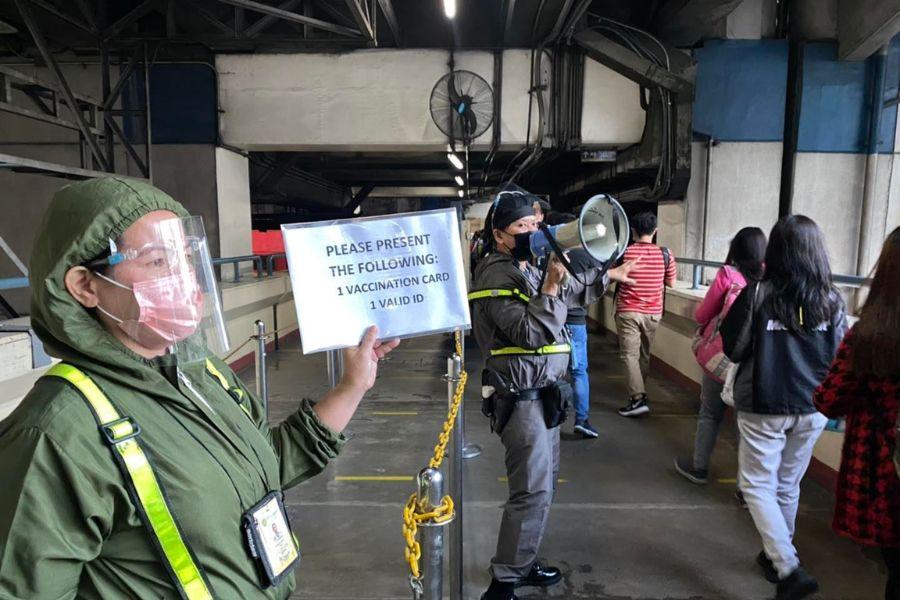 The DOTr has deployed personnel on key terminals and MRT/LRT stations. [Photo: DOTr]
In order to get rides or acquire tickets, vaccinated individuals must present their vaccination cards along with a government issued ID as a supporting document. A digital copy of the vaccine card, or vaccine certificates issued by the Department of Health (DOH) or the Inter-Agency Task Force for the Management of Emerging Infectious Diseases (IATF) may also be accepted. 
Also note that a person is only considered vaccinated if a two-week period has already lapsed after their second COVID-19 vaccine dose. A two-week period is also required for those who received a single-dose vaccine. 
That said, there will be exemptions to the "No Vaxx, No Ride" policy. For instance, those who have medical reasons that prevent them from getting the COVID-19 vaccine can still use public transport, provided they can show a medical certificate signed by their doctors.  
Furthermore, unvaccinated people heading out to buy essential goods or availing of essential services are also allowed to use public transport. They are, however, required to present a health pass issued by their respective barangays, as well as evidence that shows that the trip is indeed "essential." 
As we've reported before, many groups have aired their concerns regarding the DOTR's policy. Those who have avoided getting the vaccine so far for various reasons have accused the agency of being discriminatory by restricting their right to freedom of movement.  
The Commission of Human Rights (CHR) also stepped in, saying that the new policy adversely affects the exercise of fundamental rights. While it acknowledged that this is not a direct prohibition on travel as unvaccinated individuals are still allowed to use other means, the CHR also argued that it should be "appropriate to achieve their protective function" and imposed in "accordance with law."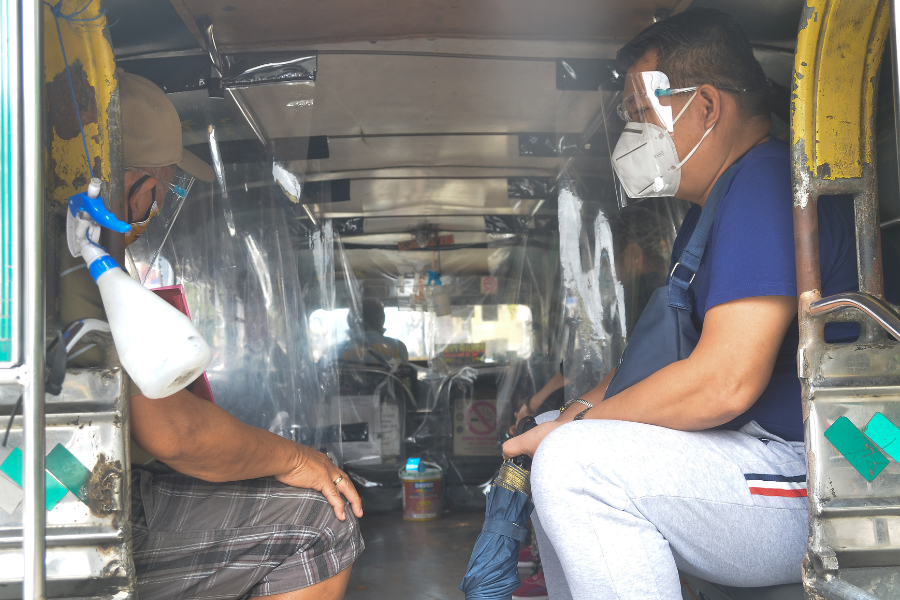 Jeepney riders are also required to show their vaccination cards to the driver
The DOTr has since responded to these concerns by stating that "it is doing everything it can to keep public transport operational" in spite of the recent rise in COVID-19 cases. Moreover, the agency apologized for the inconvenience, assuring the public that the policy will be stopped once the prevailing Alert Level 3 for Metro Manila has been downgraded.   
With regards to the above, the DOTr says that the policy in question does have a legal basis, stemming from a Metro Manila Council resolution which lists down the guidelines for unvaccinated individuals. This was signed by mayors of the National Capital Region, together with the Metro Manila Development Authority (MMDA), and the IATF.  
Of note, the "no vaxx, no travel" policy is effective until January 31, 2022. The said date is also the deadline of the current COVID-19 Alert Level 3 status for Metro Manila. 
For more transport related news, keep it here on Philkotse. 

Cesar G.B. Miguel
Author
Recent posts