This is said to be the world's toughest Navara.
In the Land Down Under, pickup trucks (or utes) are quite popular. As such, it is only fitting that an Australian engineering company by the name of Premcar has taken on the task of making "the world's toughest Nissan Navara."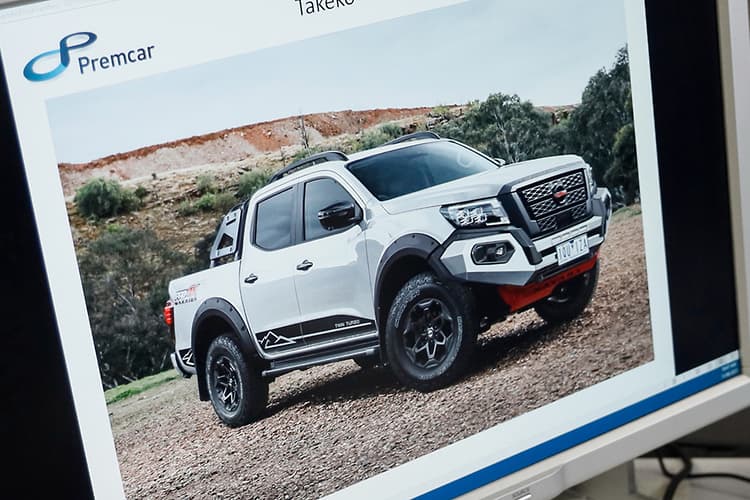 A teaser for the upcoming Navara Pro-4X Warrior
Now, this beast of a machine bears the name of Navara Pro-4X Warrior. As the name suggests, it is based on the currently available top-spec variant of the Japanese-branded truck, but it comes with several things that will make it more offroad capable. It has an upgraded suspension system, more ground clearance, and beefier tires. It will also use the same 2.5-liter turbodiesel mill that the stock Navara Pro-4X uses.
Apart from the mechanical bits, Premcar gave the Pro-4X Warrior several functional visual enhancements that will fit its tough persona. Chief among these is the very wide steel integrated bull bar, which takes the place of the stock front bumper. It also has a new rear sports bar, which complements the changes on the front end.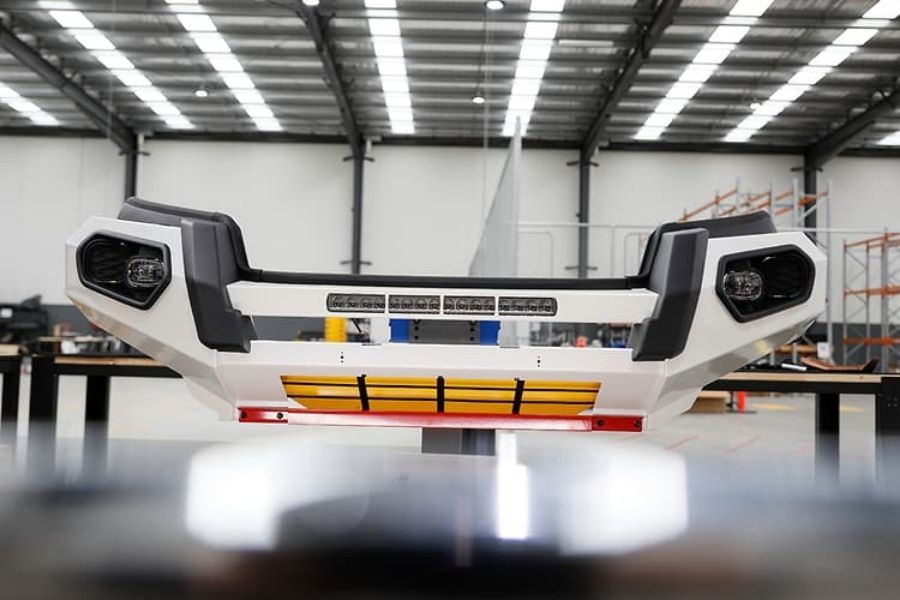 The beefy bull bar that's going on the Pro-4X Warrior
For now, the aforementioned beefy Navara is still being developed. Premcar released several teaser shots of the truck. Of note, this project replaced the old Navara N-TREK Warrior, which if you remember, actually reached the Thai market. This means that this tougher version of the Navara Pro-4X, might also reach Asia. Hopefully, it reaches our shores as well.
For the moment though, the Philippine-spec Navara is already a tough and capable truck. We got the chance to review the Navara Pro-4X, and we even took it off-roading at the Paoay sand dunes in Ilocos Norte.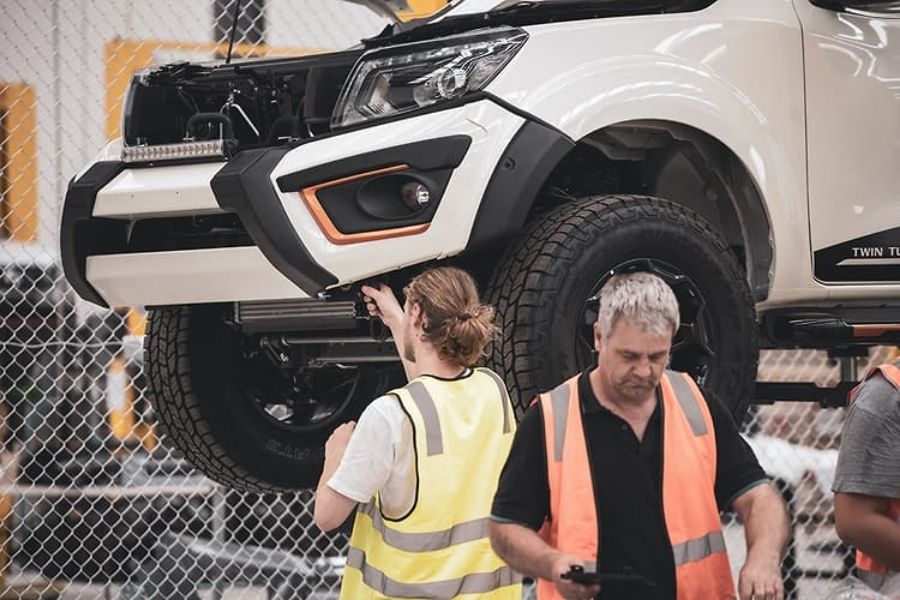 Premcar staff working on the Pro-4X Warrior
Prices for the Navara sold locally starts from Php 1,149,000 for the entry-level Navara EL 2.5 4x2 MT variant, while the top-spec Navara Pro-4X has a price tag of Php 1,849,000. All variants of the locally available Navara use a 2.5-liter turbodiesel inline-4 engine, capable of producing up to 190 horsepower and 450 Nm of torque. The Navara VE, and VL trims either get a 4x2 or 4x4 drivetrain, while the Pro-4X exclusively uses a 4x4 drivetrain.
For more car news, car reviews, and car maintenance tips, keep it here on Philkotse.com.
Know more about Nissan Navara 2021

<p>The Nissan Navara is one of the most reliable midsize pickup trucks that is used in Europe, South Africa, Australia, New Zealand, and Asia. It is known for its modern and muscled physique packed with innovative features. Whether you use it daily going to work or to transport a good number of goods in rural or urban areas, this versatile workhorse can truly perform. The new facelifted model comes with a bolder front end, which gives it a more commanding presence. It is also integrated with updated tech and safety features.</p>

Cesar G.B. Miguel
Author