It will help in the Holy See's journey to zero emissions 
As most of you already know, many countries are looking to cut down their carbon emissions. In turn, car manufacturers are in the race to develop and release electrified cars, and recently, Nissan Philippines even brought in the all-electric LEAF.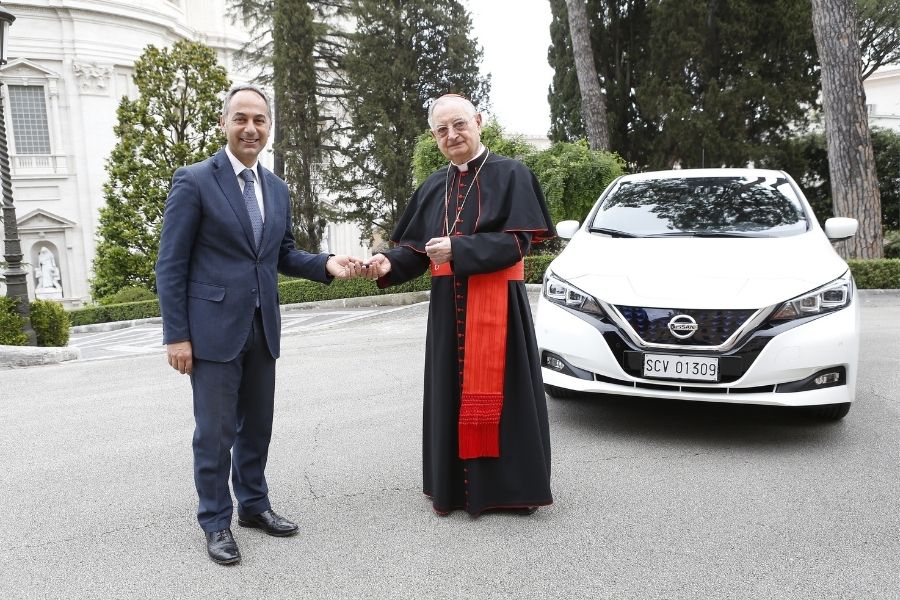 Cardinal Giuseppe Bertello receiving the Nissan LEAF from Nissan Italy Managing Director Marco Toro
On this year's World Environment Day, the Holy See's independent city state also went further into going green. This happened when the President of the Governorate of Vatican City State and President of the Pontifical Commission for Vatican City State Cardinal Giuseppe Bertello received a brand-new Nissan LEAF. The said vehicle will of course help towards providing clean and sustainable mobility for the aforementioned city state, and for the day-to-day operations of the Holy See.  
Of note, this follows the launch of the Vatican's Laudato si' Action Platform. This seven-year plan seeks to make Catholic institutions more environmentally sustainable, and it also takes its name from the pope's 2015 encyclical letter focusing on ecological concerns. 
The said Nissan EV unit was donated by the Japanese automaker, and was handed over by Nissan Italy Managing Director Marco Toro. It was a special ceremony and the aforementioned LEAF unit is now part of the Vatican City's fleet of cars. As a side note, the current Popemobile is a hydrogen-powered Toyota Mirai, which also has zero carbon emissions.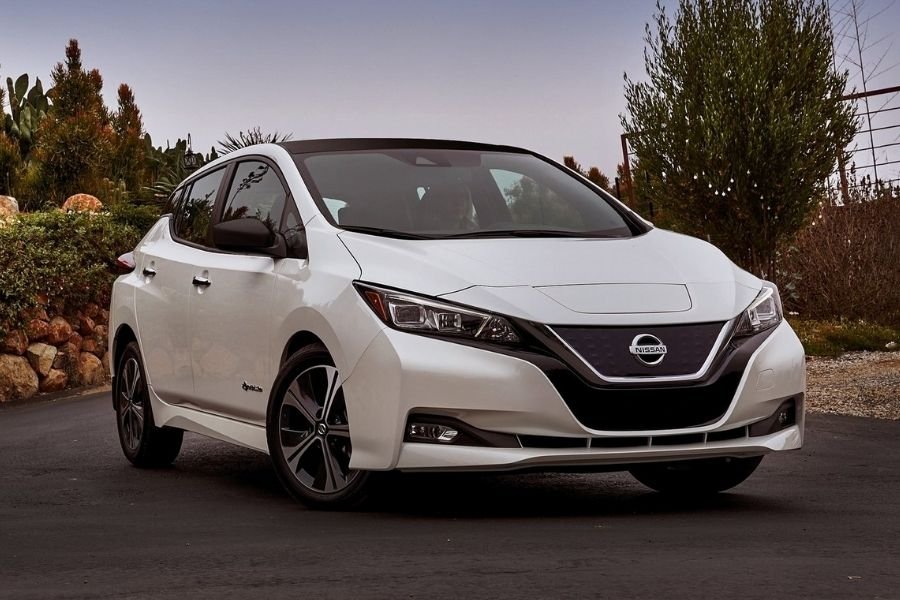 There's no doubt that the Vatican-based cardinals will appreciate the capabilities of the Nissan LEAF
If you're interested in cutting down your own carbon footprint, then be aware that the Nissan LEAF is already here in the Philippines. Its sole variant for the local market is powered by an electric motor that can produce up to 150 horsepower and 320 Nm of torque, and it provides ample room for up to five occupants. Its 40 kWh battery also has a maximum range of 311 km. 
The most interesting feature of the LEAF is that it allows for single-pedal driving. This technology is called the e-Pedal, and it works by automatically applying the brakes whenever pressure is released from the accelerator pedal. This of course means less leg movement for the driver, which in turn makes driving through bumper-to-bumper traffic less tiring. 
For the latest car news, car reviews, and car maintenance tips, keep reading here on Philkotse.com. 
Know more about Nissan LEAF 2021

<p>The Nissan LEAF is an electric-powered five-door hatchback fitted with a wide array of advanced features for modern-day driving. It is one of the best-selling electric vehicles globally, featuring a 311 km maximum range. It features a sporty exterior detailed with the latest innovations. Inside, it is equipped with a wide array of comfort and convenience features. Nissan Philippines is offering the LEAF at Php 2,798,000. Available colors for the 2021 Nissan LEAF with the two-tone blacked-out roof include Pearl White, Vivid Blue, Gun Metallic, and Magnetic Red.</p>

Cesar G.B. Miguel
Author