The all-new Nissan Juke predicted to come in 2019 with a bolder and distinctive look.
Firstly launched since 2011 with exclusive design, Nissan Juke rapidly spread out its popularity, especially in the European market. From then, the crossover experienced not so many changes, except some minor updates. Nevertheless, the upcoming next-gen Nissan Juke 2019 will adopt an all-new platform, redesigning, unlike any previous models.
It is indicated that the new Juke is propelled by a messaged version of the V-structure from the combination of Nissan-Renault-Mitsubishi. Also, the all-new version will be upgraded with a larger size, improved performance and more friendly with the environment.
Next-gen Nissan Juke will come with larger size and improved performance
According to Alfonso Albaisa's interview with Autocar, the new Juke is stated to be different from all current Nissan's line up. Nissan's global design chief said that the new car will redesign as "An urban meteor with a nasty attitude".
With that belief, the all-new crossover gets equipped with a number of exterior redesigned trimming including:
Declivous roof line;
Wide-ranging window border;
Chrome V-shaped grill;
Well-defined fenders;
Longer wheelbase.
>>> Read our Nissan Juke 2018 review to have a closer look of the line-up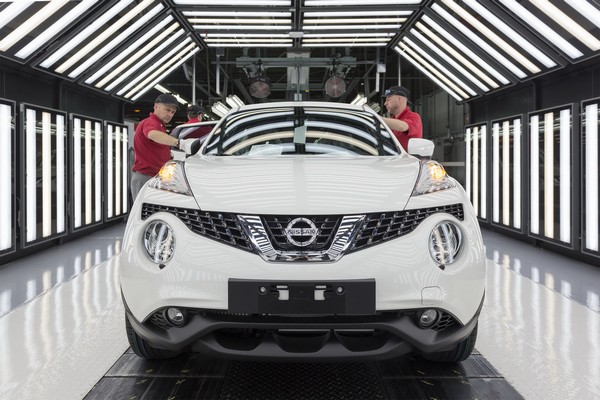 The all-new crossover gets equipped with a number of exterior redesigned trimmings
Speaking of the powertrain, the second-gen Juke engine is going to borrow from Qashqai and Micra, with both turbocharged three-cylinder 1.2l and a turbo diesel four-cylinder 1.5l which produce between 110 to 161 PS.
Until now, the exact arrival date of the forthcoming next-gen Nissan Juke has not been announced yet. Stay tuned with the latest auto news on Philkotse.com to inform you with more pictures and updated news about the next-gen Nissan Juke 2019.