Kia is set to launch a new MPV, codenamed KY.
The seven-seater MPV category is one of the tightly contested vehicle segments in the Philippine market due to its practicality and versatility. Moreover, MPVs are priced relatively lower than the seven-seater SUVs, which makes it a popular choice among Filipino car buyers who are shopping for a family hauler.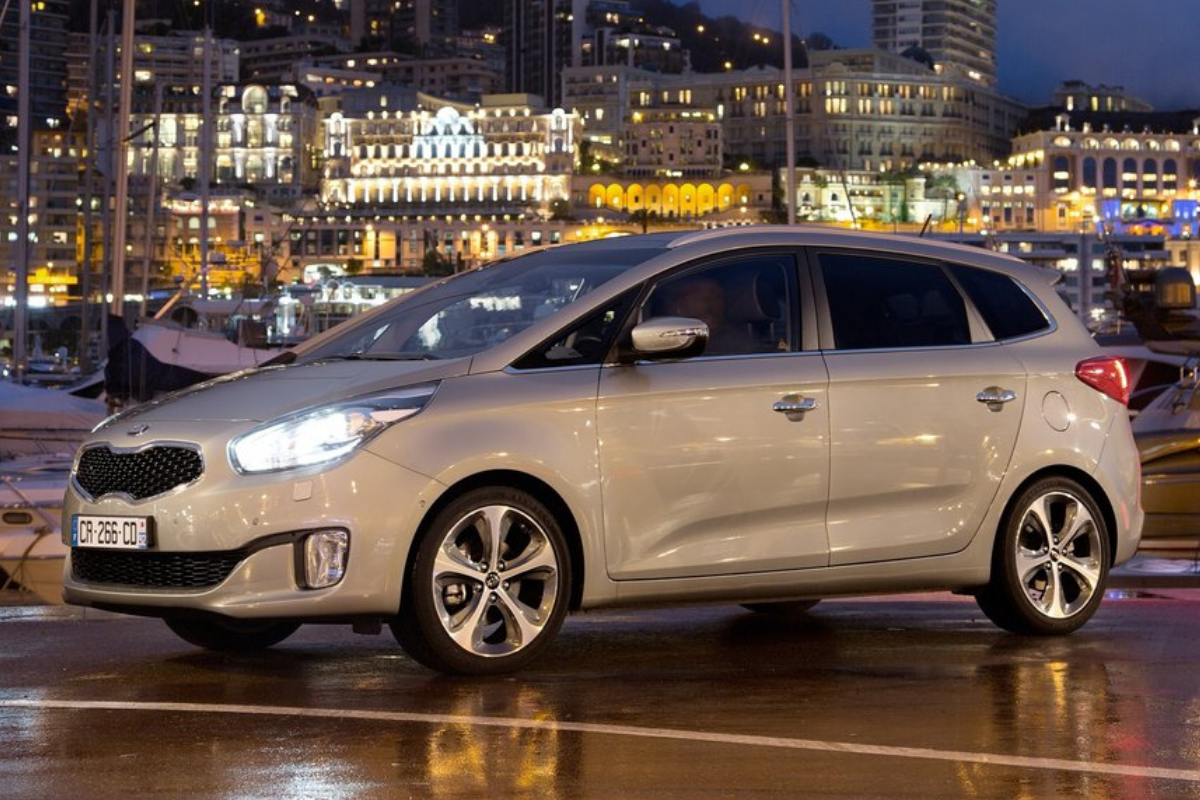 Kia Carens
As such, local car brands are constantly pitting their respective challengers in the MPV segment. To name a few, the Philippine market has the Suzuki Ertiga, Honda Mobilio, Mitsubishi Xpander, Toyota Rush, among others. Interestingly, Kia Philippines doesn't have an MPV challenger in its model lineup since the Carens. However, things might just be different in a few years' time as leaked reports state that Kia is developing a new seven-seater MPV.
>>> Related: Take a look at the Kia Carens 2015 for sale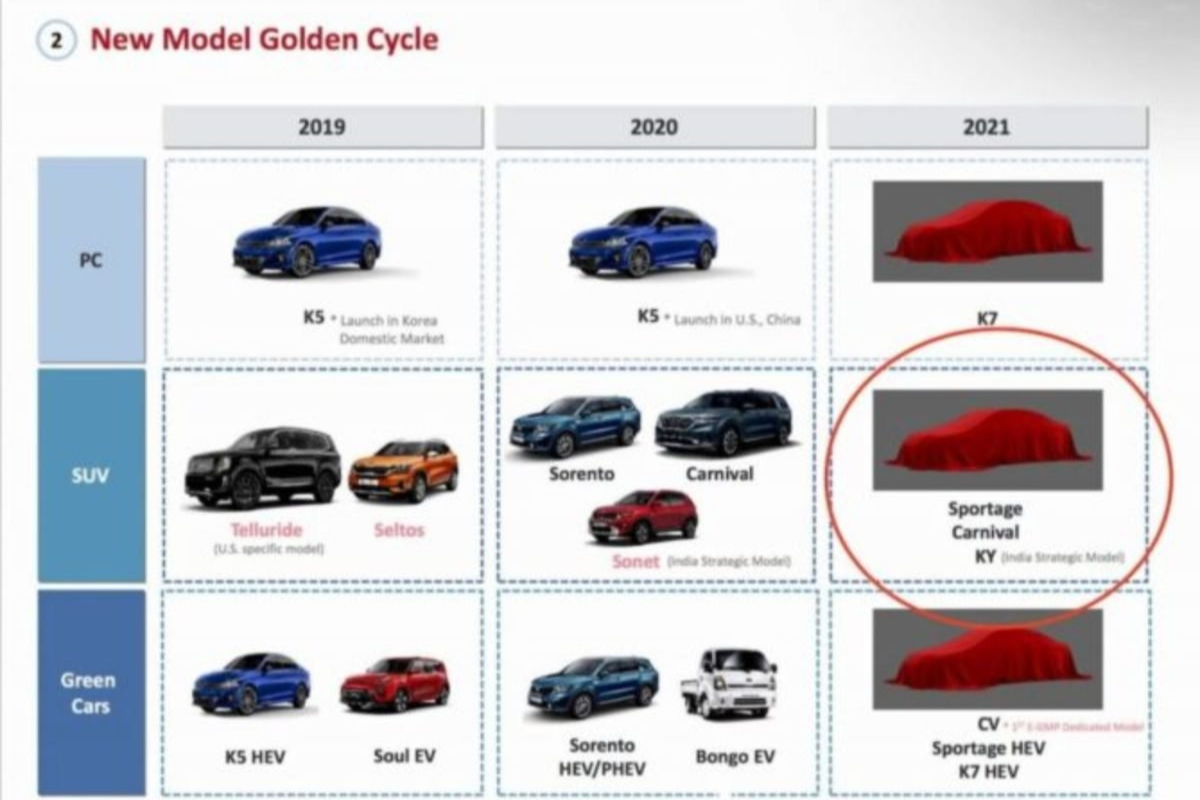 Kia KY new MPV [Photo: IndianAuto]
>>> Related: 2021 Kia Stinger: Expectations and what we know so far
In a report by IndianAuto, Kia is set to launch a new MPV, codenamed KY for the Indian market in January 2022. It will be based on the Seltos, which is also the platform used by the second-generation seven-seater Hyundai Creta. This means there's a high probability that the KY could be the Hyundai Creta's counterpart under the Kia brand.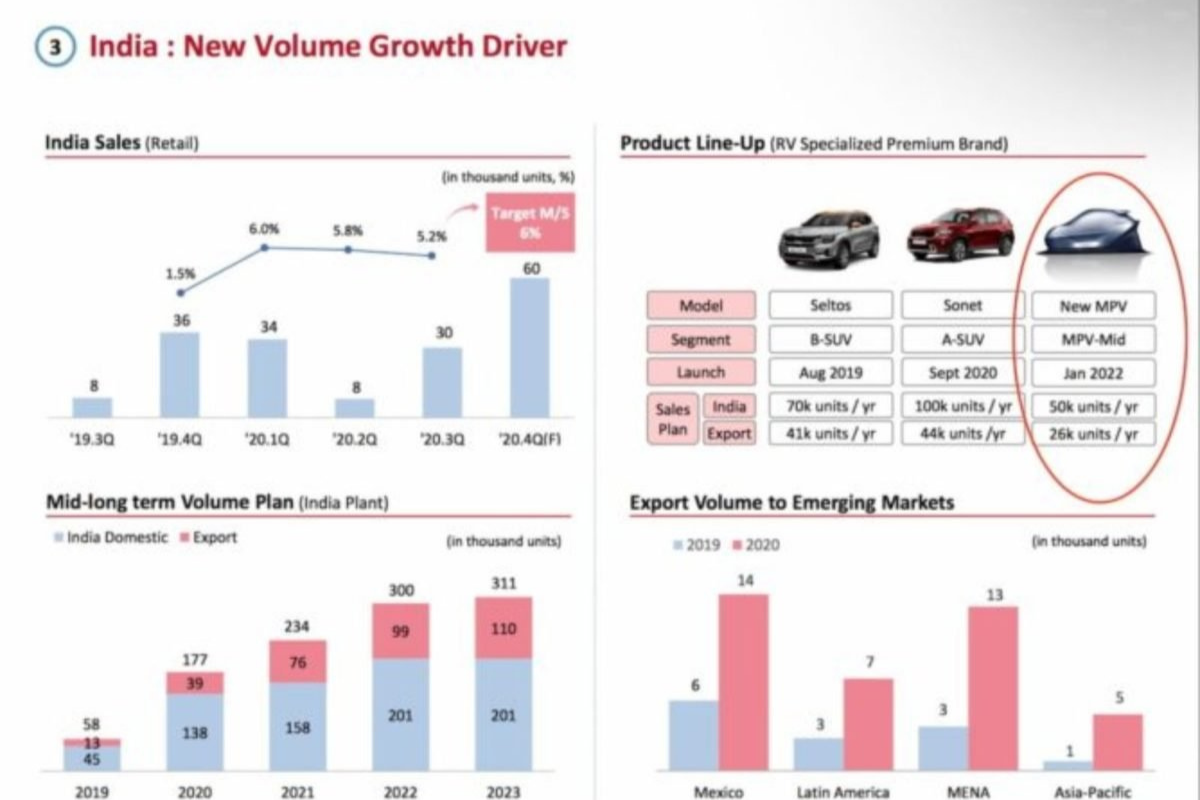 Kia KY new MPV [Photo: IndianAuto]
The KY will also sit below the Carnival, which indicates that it's Kia's upcoming seven-seater MPV. The leaked image also indicated that Kia plans to sell 50,000 units of the KY per year in the Indian market, while the sales export target sits at 26,000 units annually.
>>> Related: NISSAN GRAND LIVINA 2014 FOR SALE
Kia Seltos
Since KY will be based on the Seltos, we could expect that it will also come with similar powertrain options. In the Indian market, the Seltos is available with either a 1.5-liter gasoline or diesel engine. The gasoline power unit delvers 113 hp and 144 Nm of torque while the diesel engine generates 113 hp and 250 Nm. In the Philippine market, the Kia Seltos comes with a 2.0-liter gasoline engine the produces 147 hp and 179 Nm of torque.
Of note, there's no word yet if Kia plans to make the KY available in the ASEAN region. However, it could be good for Kia Philippines if it has a successor to the Carens, which could bring the brand back in the seven-seater MPV battle.
For now, we have to wait and see since Kia Philippines might be preoccupied with the Department of Trade and Industry's (DTI) safeguard duties on imported cars. As previously reported, the DTI is imposing a provisional safeguard duty or tariff in the form of a cash bond amounting to Php 70,000 per unit for imported passenger cars and Php 110,000 per unit for imported light commercial vehicles.
Visit Philkotse.com to get more of the latest automotive news.
Know more about Kia Carens 2021

The latest generation of the Kia Carens has been awarded Best in Class for the Small MPV segment's safety award by the Euro NCAP (New Car Assessment Program) in 2013. While it adapts the same basic formula of its previous iterations it is modified and modernized with an improved engine and drivetrain, better equipment, and a revamped styling that follows the Japanese auto brand's latest design philosophy. It is built to be a family-friendly, versatile, and functional, with a more dynamic design. On top of all these features is a CRDi engine, a suspension system tuned perfectly for harsh roads, and strong brakes, making it the ideal vehicle for Filipino families. It is offered in three trims which are the LX MT, LX AT, and the EX.

Martin Aguilar
Author