It will come out as the luxury version of the Japanese truck.
China is a top performer when it comes to sales in the car industry. This is why automakers try to maximize their lineup and take advantage of the world's biggest car market. Nissan is one of the latest to follow suit with a new luxury pickup truck.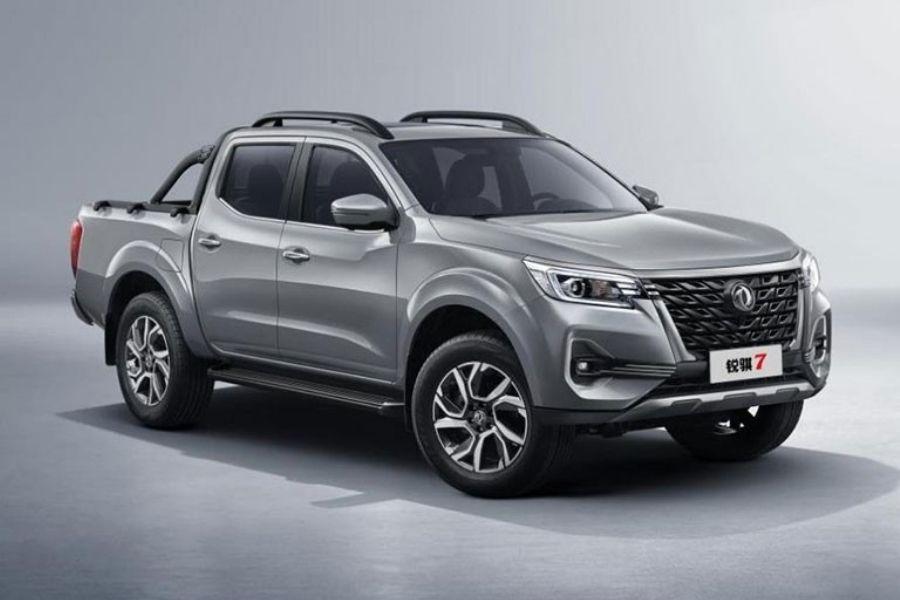 Ruiqi 7 pickup
Nissan, in partnership with Dongfeng Motor Company, has revealed the Ruiqi 7, a new pickup truck that is based on the Nissan Navara. Zhengzhou Nissan will be offering the Ruiqi 7 with more upscale features, just like the Mercedes-Benz X-Class and Renault Alaskan.
Right off the bat, the shape of the Nissan Navara is as clear as day in the Ruiqi 7. However, the Chinese truck comes with a number of design changes just to distinguish itself. The headlamps have been redesigned to look sleeker, while the grille almost has the same size, but has new patterns with a chrome surround.
The interior bears a luxurious theme
The side profile also gets a slightly different finish in comparison to the Japanese pickup thanks to a unique set of alloy wheels. As for the rear, Zhengzhou Nissan hasn't revealed the design details just yet. But considering the changes up front, one can expect a distinctive-looking rear end as well.
Although the exterior is undoubtedly a Navara, the interior begs to differ. This is where the theme of luxury comes into play. The cabin is dominated by a combination of brown and beige leather upholstery, with a wood-like finish on the dash. Other interior features include a floating-type touchscreen head unit, revamped center console, and flat-bottomed steering wheel.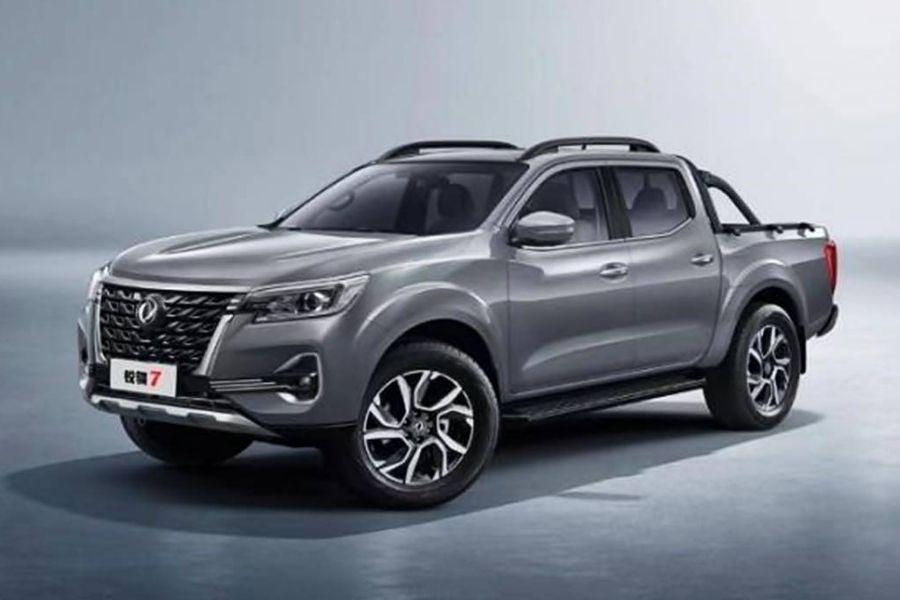 That's one tough and premium-looking truck
Powering the Ruqui 7 is a 2.3-liter turbodiesel engine that is capable of generating 164 horsepower and 420 Nm of torque. A gasoline powertrain will also be an option but no details have been disclosed just yet. The truck will be available in either rear-wheel-drive or 4x4 configuration.
The Ruiqi 7 will reportedly debut at the 2022 Beijing Auto Show which will happen this April. It will go on sale in the Chinese market the following month.
Catch the latest in the global car industry at Philkotse.com.


Rex Sanchez
Author
Recent posts