Auto Options recently opened its new flagship showroom in Quezon City.
Auto Options, the wheel and tires specialist for timeless machines, recently inaugurated its new home along Timog Avenue in Quezon City. Opened in 1989, the company has been the go-to place for those looking to spruce up their rides' style points with American-made wheels, tires, and accessories.
With the new flagship showroom, Auto Options aims to bring in new and
exciting services
to the Filipino motoring enthusiasts and off-road community.  
Alex Sia, president and CEO as quoted as saying: "We are proud to say that they are the pioneers in the import - aftermarket wheel and tire industry (pickup/suv segment) and will continue to be trend-setters on the latest wheel and tire offerings sourced from the USA."
>>> 
BF Goodrich, a familiar name in the local tire industry, is poised to make a strong comeback in the Philippines. Read our article for more details.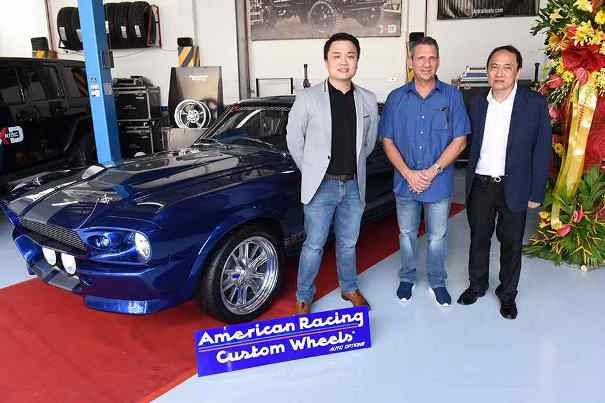 Auto Options recently inaugurated its new home along Timog Avenue in Quezon City
In retrospect, Auto Options Marketing Corporation has come a long way from its humble beginnings in 1989 and made a name for itself for being the exclusive distributor of American Racing Custom Wheels. They have distributed the right wheel and tire for pickup
trucks
, passenger cars, SUVs to the Philippine market.  
"Since our inception, we have been in the forefront in introducing wheels for the pickup/SUV segment and never turned back as the industry went at its peak four years ago," said Managing Director Alvin Sia.  
In 1993, Auto Options has its first expansion by opening a small stall along Timog Avenue in Quezon City to give the Filipinos a deeper insight into the quality products they offer.  
In 2008, Auto Options started distributing Wheelpros USA brand of wheels and tires. These include ATX Series Wheels, KMC Wheels, Helo Wheels, Moto Metal Alloy Wheels, XD Series.
Located at 21 Timog Avenue, Quezon City, the new showroom continues to boost Auto Options's success by carrying exclusive brands of wheels and tires. 
>>> 
The Italian company Momo Tires is the latest player that has decided to join the competition in the automotive aftermarket in the Philippines. Read our article for more information.

Auto Options Grand Opening