This is meant to minimize traffic gridlocks in the metro.
The Metropolitan Manila Development Authority (MMDA) is now requiring aspirants in the 2022 Philippine elections to secure a permit if they are planning to conduct a motorcade or caravan. The MMDA said that organizers must have a permit from the agency as well as to the concerned local government units (LGU) for proper coordination.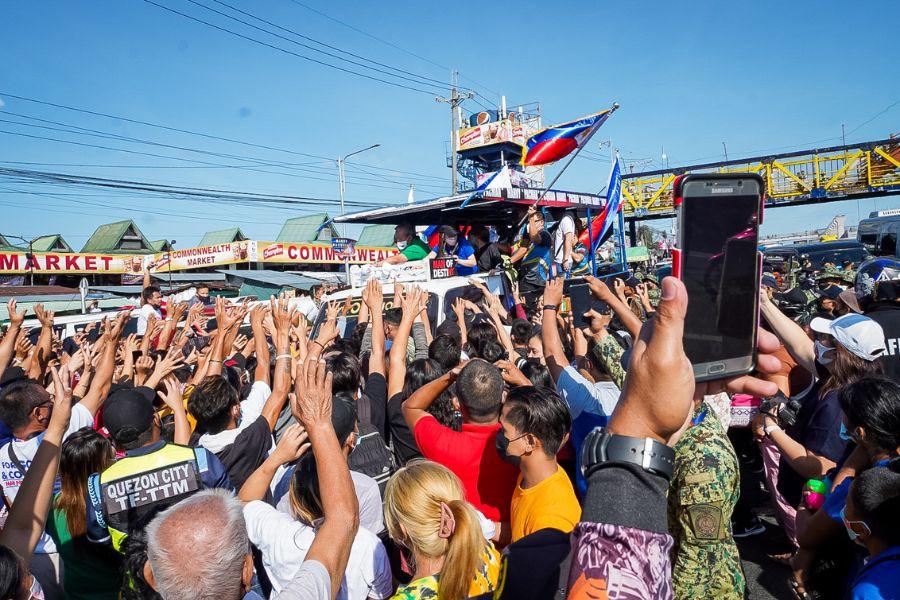 Motorcades/caravans now need to have a permit [Photo: Manny Pacquiao Facebook]
MMDA General Manager Atty. Romando Artes noted that the said procedure of acquiring a permit is meant to minimize traffic gridlocks in the National Capital Region (NCR). Aside from that, the securing of a permit will make way for better coordination with all the parties concerned including the LGUs.  
The MMDA released the following guidelines in regards to motorcades or caravans: 
- The MMDA shall regulate, evaluate, and issue permits for motorcades and/or caravans in the major thoroughfares of the NCR. The concerned local government units, meanwhile, will be in charge of such activities on all other roads.
- Motorcades and/or caravans shall only be permitted during weekends and holidays between 5 a.m. to 10 a.m.
- Organizers of these events would need to apply for a Roadway Private Utilization Permit (RPUP) with the MMDA and/or the concerned LGUs. They should state in their applications the name of the event, organizations involved, date, time, route, estimated number of motor vehicles, program of activities, and other relevant details.
- Organizers of the motorcades and/or caravans shall comply with relevant laws such as Republic Act No. 4136 (Land Transportation and Traffic Code), rules and regulations of the Land Transportation Office and the Land Transportation Franchising and Regulatory Board.
- Organizers of the motorcades and/or caravans shall also comply with the guidelines of the Inter-Agency Task Force for the Management of Emerging Infectious Diseases pertaining to the COVID-19 minimum public health standards. 
The agency clarified that any violation of the undertaking or material misrepresentation in the application shall be a ground to suspension, cancellation or revocation of RPUP.
MMDA traffic engineering center director Neomie Tibayan Recio said that road closures are not allowed. In addition, the motorcade or caravan can only occupy up to two lanes.  
The guidelines released by the MMDA came about due to the motorcade/caravan that was organized by presidential aspirant Ferdinand "Bongbong" Marcos Jr. last December 8. The said caravan caused traffic gridlock in Commonwealth Avenue in Quezon City. The camp of Marcos Jr. apologized to the public as well as to the affected motorists regarding the incident.
Philkotse requires no permit in accessing the latest automotive news and traffic updates.


Martin Aguilar
Author