The Michelin LTX Force is best suited for both on- and off-road performance.
In order for light trucks and sport utility vehicles (SUVs) to better fulfill their tasks on and off the road, they need a set of durable, safe, high-quality tires. That being said, one of the world's best tire brands – Michelin Philippines officially unveiled an all-new line of tires which were announced to shake tire market for light trucks and SUVs. The new line of tires is called the LTX Force.
MICHELIN LTX FORCE
This strong statement by the very popular French tire marque Michelin is solidified by how the manufacturer designed this new line of tires. Firstly, it's beefed up with what the tire maker refers to as its state-of-the-art technologies. These technologies include CushionGuard, BevelTread and CompactTread.
According to Michelin, its CushionGuard basically performs as kind of cushion that absorbs the most malicious of humps, bumps, and potholes in the street. As regard, it offers a more sheer driving pleasure and smoother ride. Meanwhile, The BevelTread is distinguished by rounded sloping edges of the tire. This, in turn, cuts the peaks of humming noise when exceeding the speed limit or driving too fast, delivering a peaceful ride.
Finally, the CompactTread is an extra reinforcement for the gaps between tread blocks which enhance the tire's safety and allow better braking.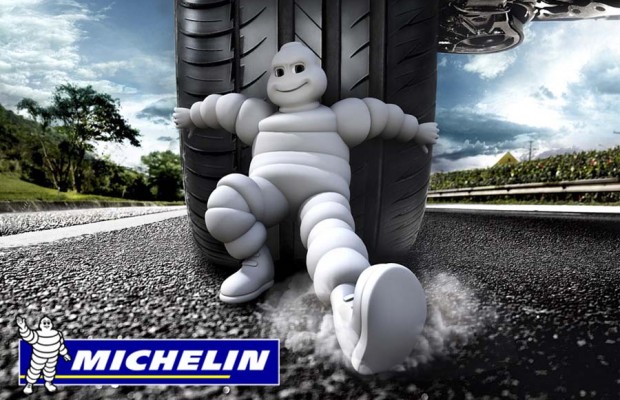 The Michelin LTX Force is best suited for both on and off-road performance
Off-road, the Michelin LTX Force is strengthened with Michelin's leading-edge technology derived from their World Rally Championship tires. As for its off-road toughness, the LTX Force's sidewall is crafted with an Extended Sidewall Biting Edge that improves the tire's resistance to make your off-road adventures more enjoyable and much safer. As for off-road traction, the LTX Force dons a Deep and Open Shoulder Design.  
Of note, all products from Michelin are engineered, tested and certified carefully, and their quality has been proven as some of the best in the tire business. Now, with a wealth of tech imbued in its new line of tires, Michelin says these tires are truly dedicated to make your weekend getaways and your daily journey an unconditional pleasure. According to latest car news, the Michelin LTX Force will be on sale at Authorized Dealers of Michelin across the country soon.
So if you are currently shopping around for a new set of first-class tires for your car, you might want to consider the Michelin LTX Force. 
>>> View related post: [Tire safety tips] When should I replace my tires & How to buy suitable ones?