This is only in its first year of operations.
The Covenant Car Company, Inc. (TCCCI), the official distributor of MG vehicles in the country, received the Five Star Distributor award presented by SAIC Motor International (SMIL) at the 2020 MG Overseas Dealers and Distributors Conference. Of note, this is the highest recognition among all international MG distributors.
With this, TCCCI is the fastest overseas distributor to receive a five-star award and joins an exclusive set of Five Star Distributor awardees in 2020 including the Taajeer Group MG Saudi Arabia, South Pacific Motor Chile SPA, Brisbane MG, and Mansour MG Automotive. In addition, MG Iloilo also bagged a four-star award in the dealership category.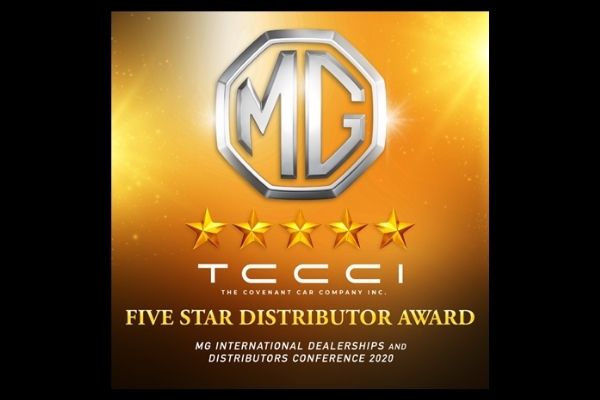 TCCCI's Five Star Distributor Award
"It is our honor at The Covenant Car Company, Inc. to receive the Five Star Distributor recognition from our international principals at MG.
We are privileged and proud to represent the MG brand in the Philippines, and to be recognized on our first year of full operations fuels our drive at TCCCI to go further in elevating the MG brand in the country," says Atty. Alberto B. Arcilla, president and CEO of TCCCI, MG Philippines.
Atty. Alberto acknowledges that the TCCCI's milestone is a collective effort of all MG workers who dedicated themselves from the start until now. He added that the recognition only motivated TCCCI to further improve its services so it can provide better mobility for every Filipino.
>>> Related: MG PH releases H1 2020 sales figure, places 9th overall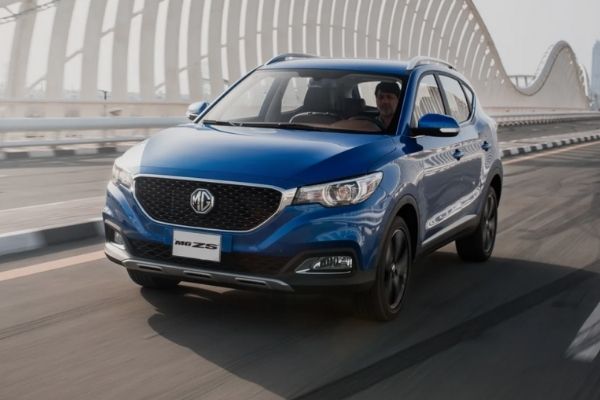 Which MG is your favorite among the four locally available vehicles?
>>> Related: MG Philippines rolls out zero downpayment options for frontliners
MG's success in the country is gradually manifesting as it is not rare to spot an MG vehicle on Philippine roads nowadays. In fact, MG Philippines sold a total of 1,801 units in the first semester of 2020.
Currently, the brand is offering four vehicles in the local market, namely the RX5 SUV, 5 Sedan, ZS Crossover, and 6 Fastback Sedan, and has a total of 18 dealerships nationwide.
Here at Philkotse.com, we value your interest in the automotive industry. Visit our website to find out more.
Know more about MG

<p>MG Philippines has more than 20 dealerships nationwide where you can view their sought after sedans, sports utility vehicle (SUV), and innovative crossover segments. Be amazed at the MG RX5, a stylish SUV boasting the latest innovations, the classy yet sporty MG6, and the MG ZS garnished with top of the line features. To conveniently view MG cars online, you may visit Philkotse.com. Stay updated with the latest prices, news, and car reviews. You may also avail of promos in every transaction.</p>

Rex Sanchez
Author