It boasts an EV range of 800 km.
British-bred carmaker MG has revealed the Cyberster concept car that will showcase the vision of the brand's future. The MG Cyberster is a 2-door all-electric sports car that is eyeing to set its debut at the 2021 Shanghai Auto Show later this month.
The team from the brand's Advanced London Design Studio in the United Kingdom made the concept car come to life. The design studio is a creative space for future automotive design concepts of MG. It also brings young talents to the table and carries out an annual design competition.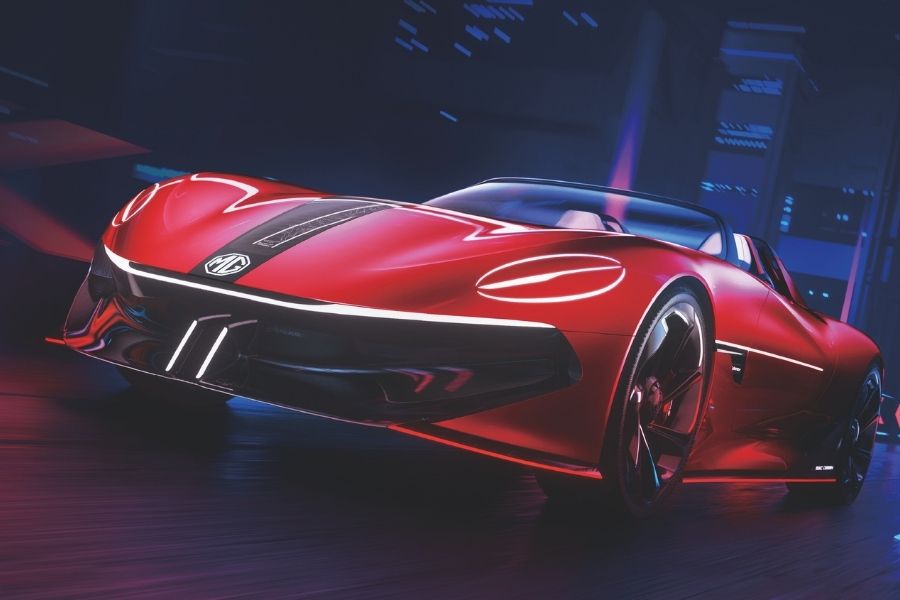 The MG Cyberster Concept Car
With MG's unrelenting efforts to innovate its future designs, the MG Cyberster concept car looks ahead of its time. It is designed with classic round MG headlights with an interactive 'Magic Eye' feature that opens when switched on. The front fascia also gets a slim grille design to bring out a sportier appeal.
The sides are designed with 'laser belt' LED strips which outlines the doors to add flair. Going to the rear end, the concept car comes with sharp-looking full-width LED taillights that highlight the flattened 'Kamm tail' rear's sports car-like profile.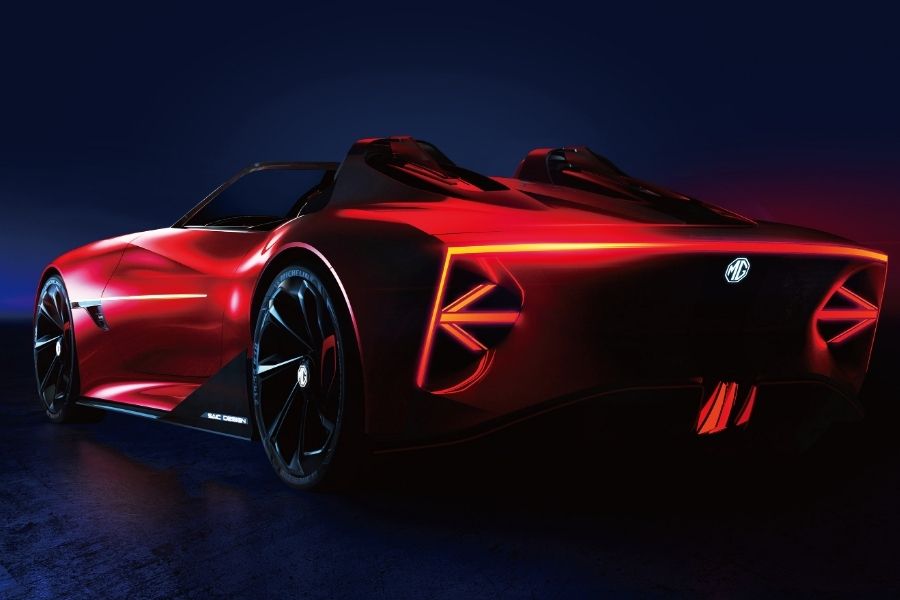 The rear comes with a striking appeal
What's more impressive is the concept car's performance capabilities. The MG Cyberster will use an intelligent all-electric architecture that should provide a range of as much as 800 km and is said to deliver a 0 to 100 km/h run in under three seconds. To solidify its role as a future model, the Cyberster will feature 5G interconnectivity.
Director of SAIC Design Advanced London Carl Gotham shared, "the Cyberster is a bold statement that looks strongly into MG's future, touching our heritage but more importantly building on our cutting edge technology and advanced design. Sports cars are the lifeblood of the MG DNA and Cyberster is a hugely exciting concept for us."
Here at Philkotse.com, we value your interest in the automotive industry. Visit our website to find out more.
Know more about MG

<p>MG Philippines has more than 20 dealerships nationwide where you can view their sought after sedans, sports utility vehicle (SUV), and innovative crossover segments. Be amazed at the MG RX5, a stylish SUV boasting the latest innovations, the classy yet sporty MG6, and the MG ZS garnished with top of the line features. To conveniently view MG cars online, you may visit Philkotse.com. Stay updated with the latest prices, news, and car reviews. You may also avail of promos in every transaction.</p>

Rex Sanchez
Author
Recent posts