The automaker calls it the MBUX Hyperscreen.
Mercedes-Benz has been stepping up its game when it comes to electric vehicles (EVs) under its dedicated EQ lineup. Not only does the German marque produce next-gen power units but also interior layouts that are modern-looking. The latest to showcase just that is the upcoming Mercedes-Benz EQE SUV.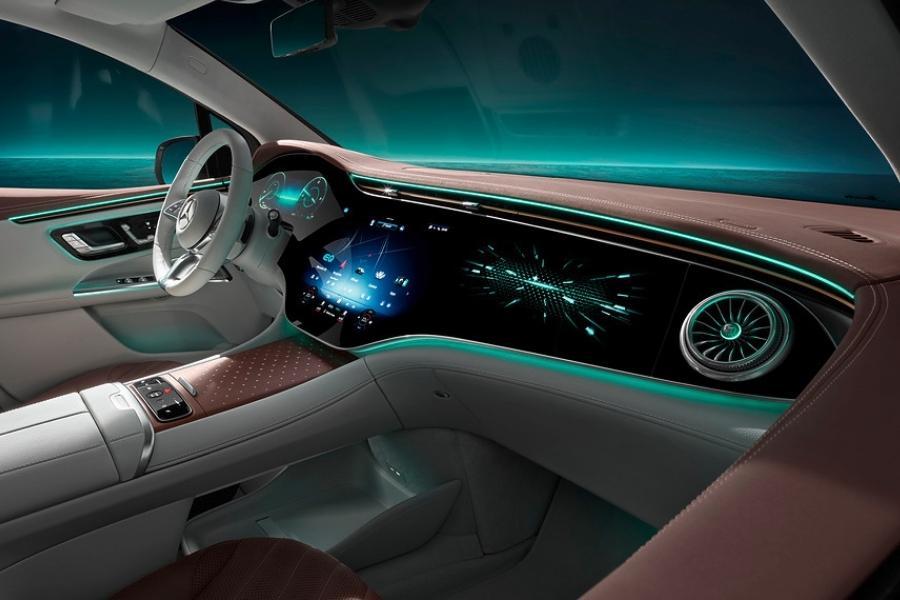 MBUX Hyperscreen
The Mercedes-Benz EQE SUV is the fourth model in the brand's portfolio to use its Electric Vehicle Architecture (EVA). But it is the second crossover/SUV under the EQ lineup following the larger EQS SUV which was unveiled earlier this year. Like its 7-seater full-size electric SUV sibling, the new EQE SUV comes with refinements in the cabin.
On the dashboard is where you'll see what the automaker calls the optionally-available MBUX Hyperscreen. It displays the info from the digital instrument cluster, infotainment system, and passenger touchscreen in one ultimate widescreen. All the high-resolution images are covered under a single glass pane.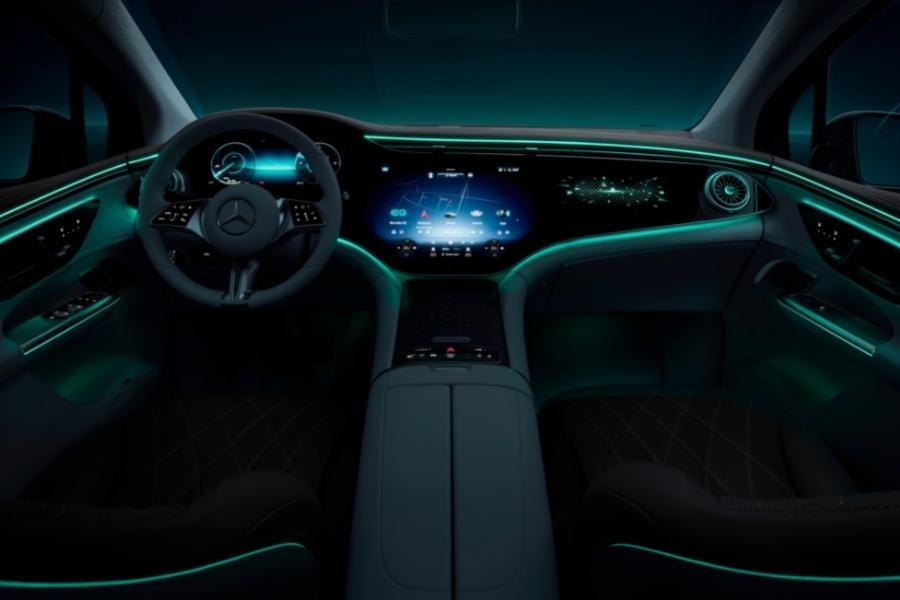 Moody backlight
The next-gen-looking glass-covered dashboard is paired with a moody cabin layout. Avantgarde, along with traditional materials and color, gives this special atmosphere in the cabin. Moreover, the laser-cut trim element mood lightning further adds a special ambiance that gives a sense of luxury and warmth.
As for the exterior, the automaker is remaining mum about the details, including the powertrain. If we'll look at what's under the hood of its sedan sibling, the EQE, the upcoming SUV could get a similar 90.6 kWh lithium-ion battery with a range of 545 to 660 km. But considering that the SUV version of the EQS liftback gets less range, that could be the case as well for the upcoming EQE SUV.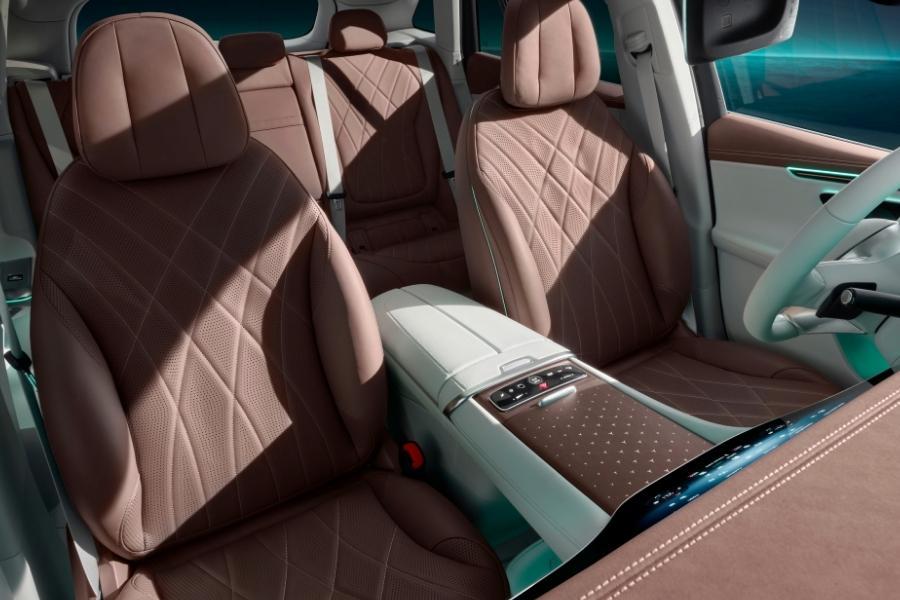 A preview of a stunning cabin
The new Mercedes-Benz EQE SUV is expected to make its global launch on October 16, 2022, as a 2023 model. More details are expected to be previewed before its big day. But for now, we can only marvel at the distinctive cabin layout of the brand's new electric midsize crossover/SUV.
See the latest EV models at Philkotse.com.


Rex Sanchez
Author
Recent posts