It's only 500 meters away from the old facility. 
If you're a regular customer of Mazda Greenhills, be aware that starting on July 1, 2021, the Mazda Greenhills dealership will be operating at a different location. The new facility is located at 65 Connecticut Street, and is only a 500-meter romp away from its original position.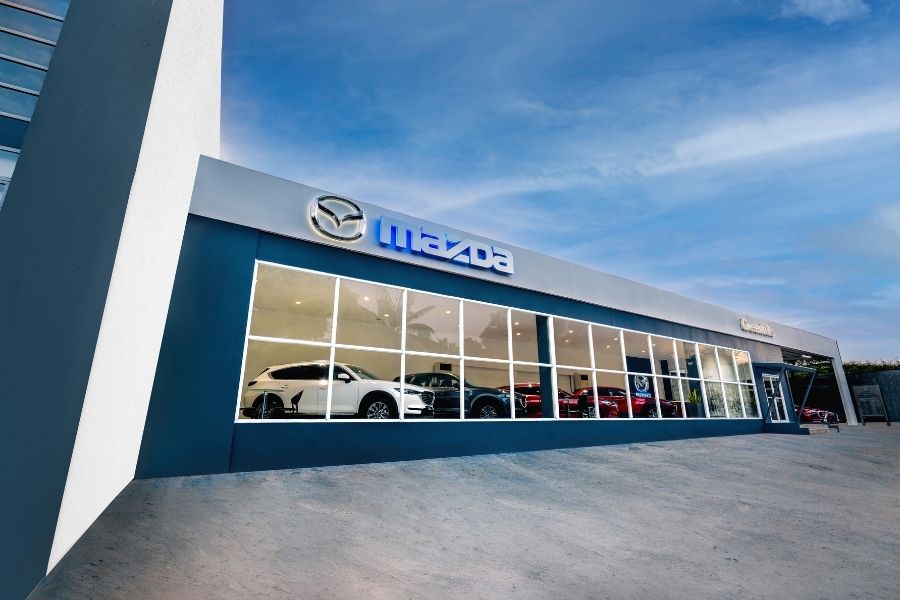 The new Mazda Greenhills facility located at 65 Connecticut, San Juan City
And of course, Mazda Greenhills' Dealership Principal, Jun Pe, as well as General Manager Lawrence Claridad will continue on to helm the aforementioned dealership. Both the current Mazda Greenhills sales and after-sales teams will likewise continue to operate in the new facility. 
As revealed by Mazda Greenhills, the Connecticut dealership is actually a temporary facility. Despite its significantly large 1,500 square meter area, Mazda Greenhills will only be staying here for the next two years until it can transfer to a bigger site.  
Moreover, this move is also a strategic decision made by Mazda Greenhills. With the more spacious showroom and service center, the brand can better serve the needs of its customers even as it continues to "evolve" further. And while the next, more permanent facility will be world-class, Mazda assures its clients that the current Connecticut dealership can still provide the premium service that many expect from the brand.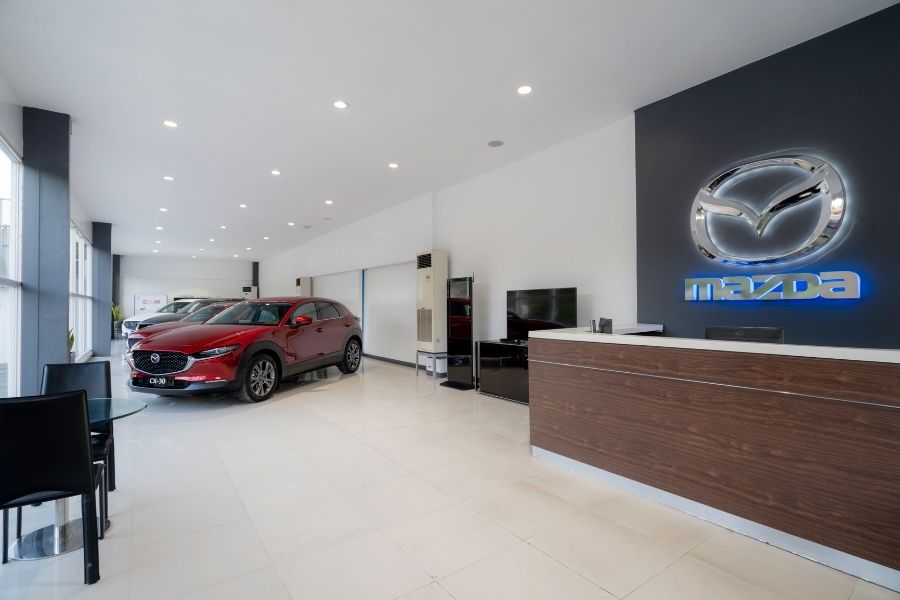 Like its cars, the dealership is sleek and modern
With regards to the change in location, Mazda Philippines President and CEO Steven Tan said that: 
"Mazda Philippines continues to support Mazda Greenhills as it undergoes an evolution towards heightened service and a world-standard facility in the next couple of years." 
He adds that the said dealership will continue to be a "valued partner in the premium Mazda dealer network and will continue to serve our clients with passion and dedication in the years to come." 
Mazda Greenhills operates under the CATS automotive group. In turn, Bermaz Auto Philippines Inc., is the official distributor of Mazda products in the Philippines, as licensed by Mazda Motor Corporation of Japan.  
For more car news, keep it here on Philkotse.com.  
Know more about Mazda

Mazda Motor Corporation is a Japanese-grown brand that began in the city of Hiroshima. In January of 1920, the company was established as Toyo Kogyo Corporation under the ownership of Jujiro Matsuda. They were considered to be Japan's best cork producers that eventually made a name for themselves in manufacturing machining tools. Soon after, Matsuda ventured into producing the first motorized rickshaw in the market. The vehicle was called the Mazda-Go which was a reference to Matsuda himself.

Cesar G.B. Miguel
Author