Fresh new roads are coming to serve you.
For a very long time, most thoroughfares in the Philippines are plagued by traffic. This is especially true with Luzon since this is where the capital is located after all. This is further exacerbated by the fact that more people are now able to afford cars.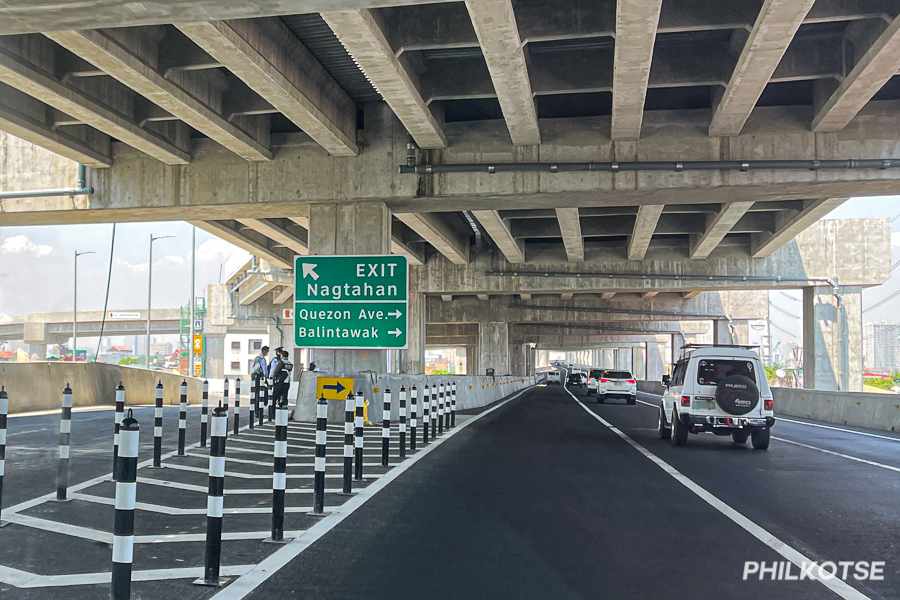 The new Nagtahan exit that opened in April 2021
To address this issue, the Philippine government together with several private entities, have begun to build new roads and highways. The latest major road project that opened to the public is the Skyway Stage 3. It also recently opened its Nagtahan exit ramps for better access to the city of Manila and Sta. Mesa.
So, what other major roads in Luzon are set to open in 2021? Well, here is a list.
Central Luzon Link Expressway
Stretching a total of 66.4 km, the Central Luzon Link Expressway is a toll-free highway that will link together the Subic-Clark-Tarlac Expressway (SCTEX), the Tarlac-Pangasinan-La Union Expressway (TPLEX), and the North Luzon East Expressway, which itself is currently under construction.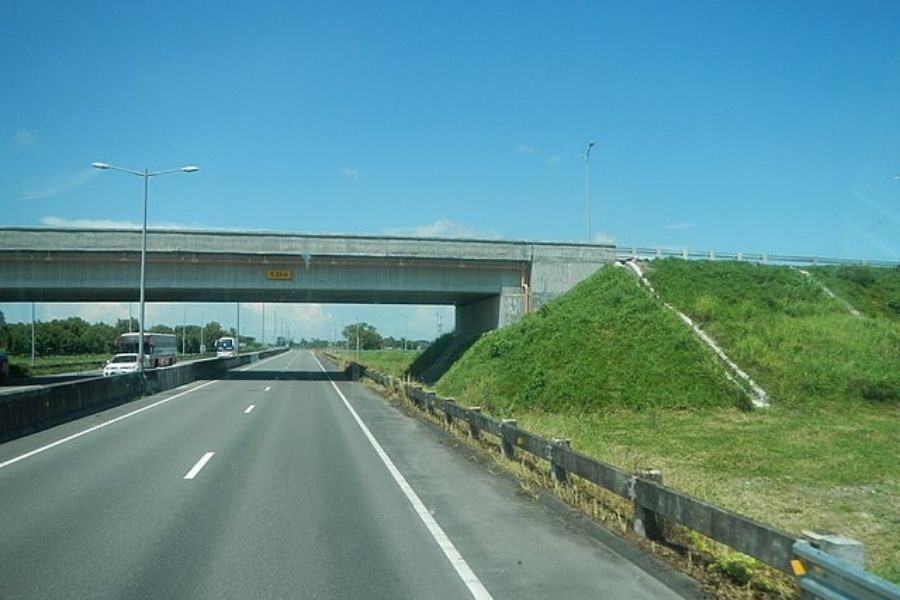 A portion of the Central Luzon Link Expressway [Photo: Judgefloro]
As per the latest updates, the road in question is scheduled to be completed by July 2021. It is a Php 14.94 billion project, and once completed, it will be able to handle around 11,200 motorists per day.
Estrella-Pantaleon Bridge
Another large road project set to be completed this year is the Estrella-Pantaleon Bridge expansion. It is set to be reopened by July 2021, as the final cement pouring was already completed in April of this year.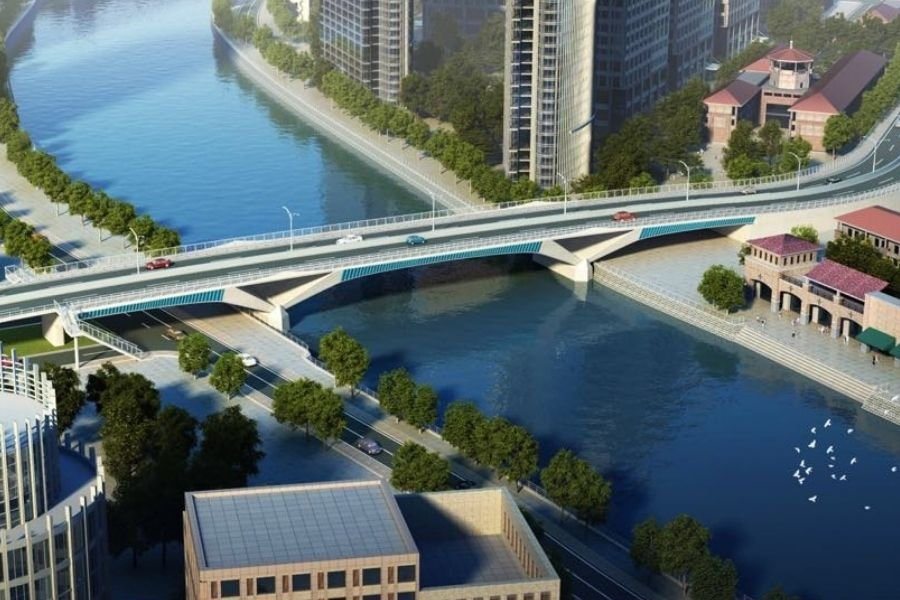 This is how the Estrella-Pantaleon Bridge will look like once completed
With its expansion, the said bridge will provide better road access between Makati and Mandaluyong. It might also resolve the heavy traffic that's always present on the two other bridges spanning the Pasig River namely the Guadalupe Bridge, and the Makati-Mandaluyong Bridge.
BGC-Ortigas Bridge
Apart from the Estrella-Pantaleon Bridge, another bridge project set to open this year is the BGC-Ortigas Bridge. To be specific, this four-lane, two-way bridge is scheduled to partially open in June 2021.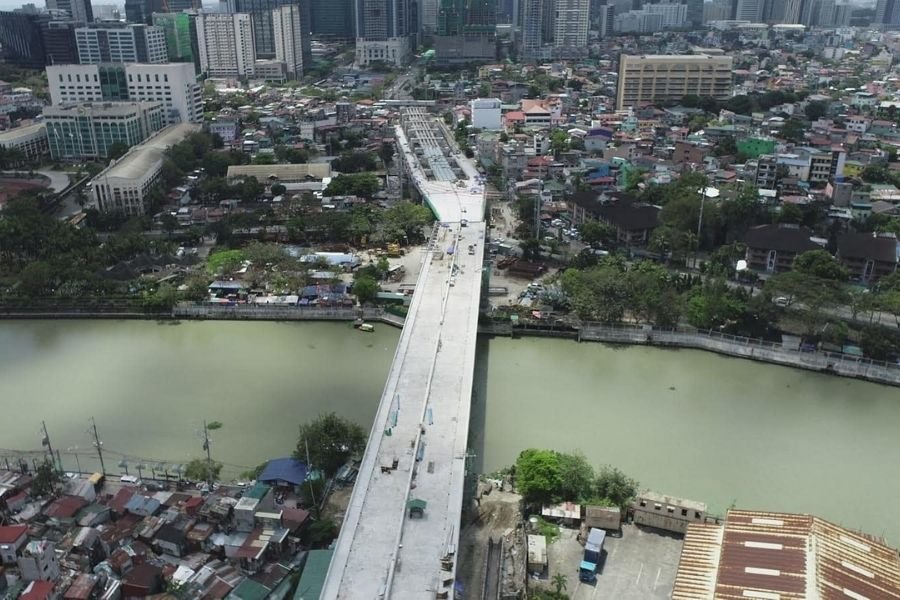 The BGC-Ortigas Bridge undergoing finishing touches
Once operational, it will help reduce the traffic on the roads heading to and from Taguig, Pasig City, and Mandaluyong. Moreover, it also provides a better link between two major business centers, Bonifacio Global City and Ortigas. EDSA and C5 might even see lower congestion once this project is completed.
CALAX Section 5
The CALAX Section 5 is a stretch of road operated by Metro Pacific Tollways Corp. Subsidiary MPCALA Holdings Inc. It is 7.2 kilometers long that will provide a link between the Sta. Rosa-Tagaytay Interchange and the Silang East Interchange.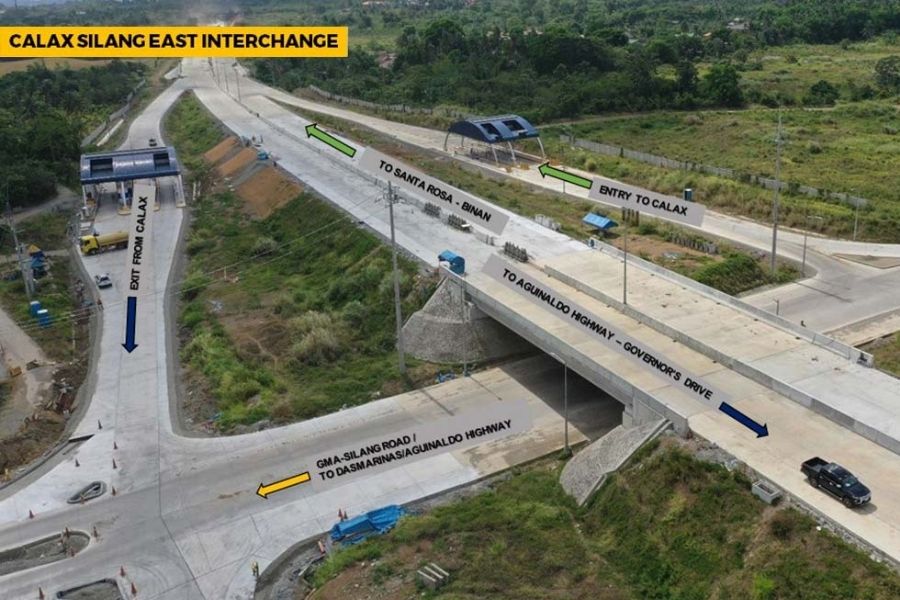 A portion of the CALAX showing the Silang East Interchange [Photo: MPTC]
According to a report by MPCALA, the said road is now 93 percent complete, and it is scheduled to open sometime in the third quarter of 2021. Do note though that this road is merely a part of the large 45-kilometer CALAX network, which itself will be fully completed by 2023.
Once the CALAX Section 5 is operational, it will be able to serve 5,000 motorists on the daily. It will help reduce traffic on nearby roads like the Governor's Drive, Sta. Rosa-Tagaytay Road, as well as the Aguinaldo Highway.
Sariaya Bypass Road
The Sariaya Bypass Road is a 7.42-kilometer project that's scheduled to be completed this year. According to reports, it is now 97 percent complete, although a specific opening date was not given. Once it opens, it will help reduce traffic on the Daang Maharlika road heading to the province of Quezon.
Diversion road in Batangas
Another road set to be completed this year is a four-lane thoroughfare stretching from Batangas to Bauan and Mabini. Once completed, this Php 1 billion project will reduce traffic in the area, and will provide a faster travel time between the aforementioned locations.
Skyway Extension Southbound extension
According to Ramon Ang, San Miguel Corp. is seeking to complete the southbound section of the Skyway Extension project by the third quarter of this year.
Once completed, this 4-kilometer section of the skyway will further ease traffic for those coming from the southern areas of Metro Manila. Of note, the northbound portion of the Skyway extension project has already opened a few months ago in April.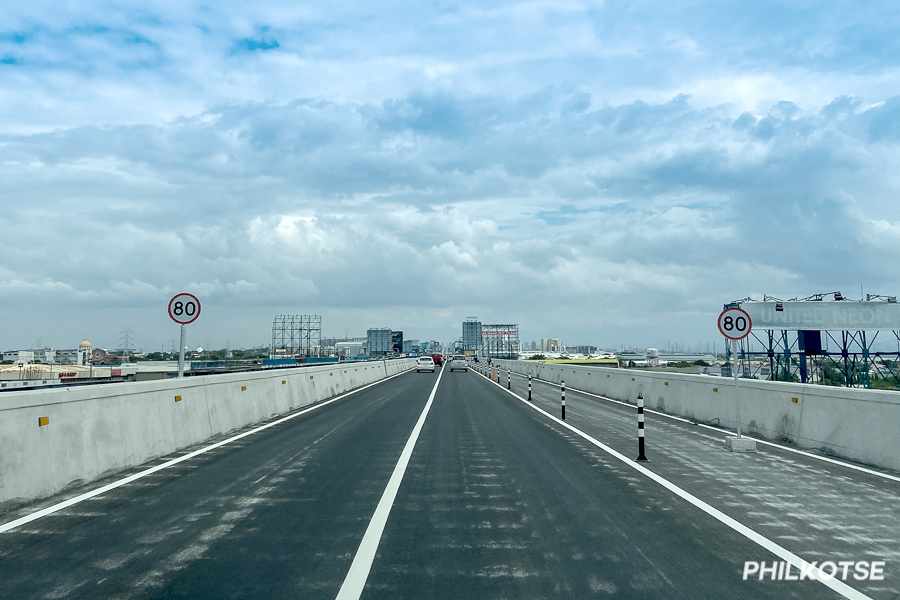 The northbound portion of the Skyway Extension Project
The Skyway extension project as a whole is a part of the 43-kilometer-long Metro Manila Skyway System, which links together the North Luzon Expressway (NLEX) and the South Luzon Expressway (SLEX).
Those are just some of the roads that are set to be completed in 2021. Now obviously, there are others that we've missed so this list isn't exhaustive. Also, there are even more projects that are scheduled for completion for later dates (2022 and beyond). There's the East West Expressway, the rest of the CALAX, as well as the other sections of the Luzon Spine Expressway Network.
For more motoring news, car reviews, and car maintenance tips, keep it here on Philkotse.com.

Cesar G.B. Miguel
Author