A lot of similarities between the Mazda 3 2019 and the Kai Concept.
Official launch of the 4th-gen Mazda 3 2019 scheduled to take place at the Los Angeles Auto Show is still one month away. And while worldwide car enthusiasts are counting down to the event, Carscoops has dropped a set of teaser illustrations of the sedan unveiling its full design inside and out, arousing even bigger curiosity about the upcoming all-new Mazda 3.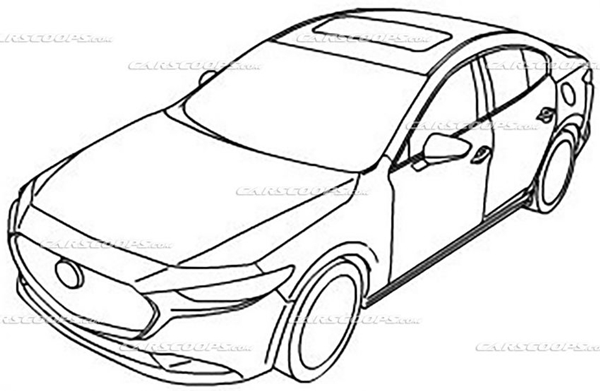 Teaser images of the all-new 3 are leaked ahead of its global debut
A New Era Begins November 2018
Looking at the teased images, the upcoming 3 seems to be carried over with a lot of similarities with the previously-introduced Kai Concept at Tokyo Motor Show 2017. In more detail, the car is given a reminiscent front end of the updated Mazda 6 with slim head lamps placed above thick grille. It is also noticeable that the grille and head lamps are no longer attached to the bonnet shutline, which somehow reminds us of the Mercedes-Benz A-Class.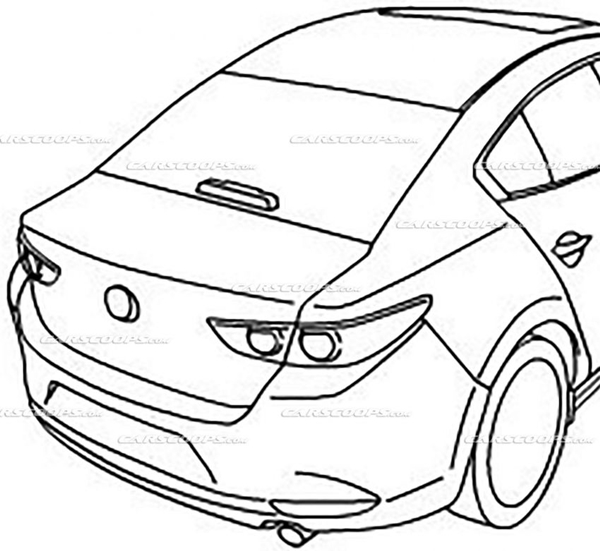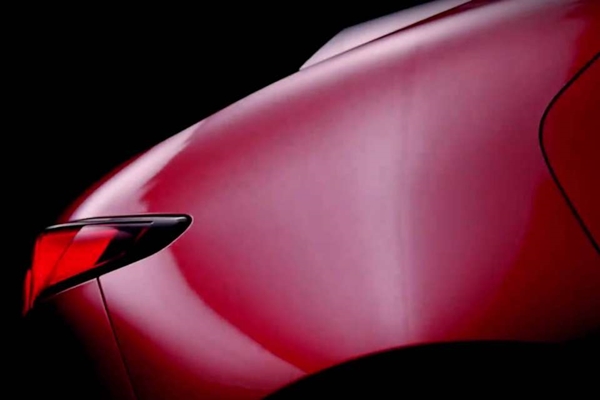 There are a lot of similarities between the 2019 Mazda 3 and the Kai concept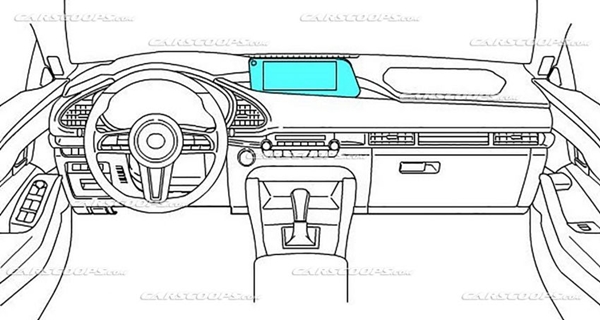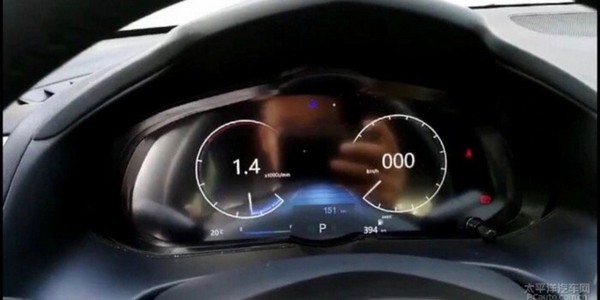 The 2019 model will feature a fancy digital display instrument cluster
Speaking of the side profile, the Mazda 3 2019 is still stick to its familiar proportions of long bonnet and short tail. The rear also receives noticeable updates. The number plate recess is re-positioned within the bumper while 4 circular lamp cans also found on the Kai concept now come equipped for the 2-piece tail lamps.
Interior-wise, the 2019 Mazda 3 also gets many similar styling cues from its concept car with digital display instrument cluster flanked by air vents and climate controls placed below the dashboard. Interestingly, the infotainment screen sits in the center as a freestanding unit instead of a widescreen running through the dashboard.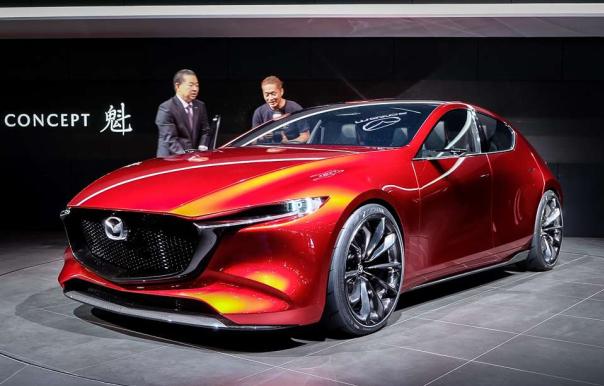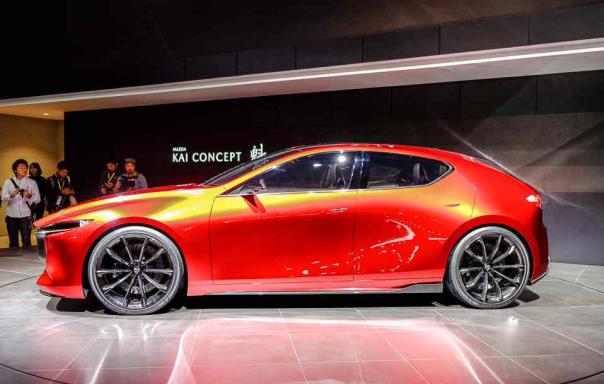 The Kai concept was introduced at last year's Tokyo Motor Show
The upcoming 3 is promised to come with significant technology updates including a fresh SkyActiv II engine said to deliver 30% more efficient and powerful and a more rigid architecture to enhance its handling, comfort, and refinement.
Stay tuned with Philkotse.com to get the latest updates of the 4th-generation Mazda 3 2019.