Cleaner in-cabin air is what we all need.
The threat brought upon by the coronavirus pandemic continues to this day even though vaccines are already being distributed. This is the reason why health experts are advising the public to always wear face masks and to practice social distancing.     
The global automotive industry is also doing its part to limit the virus' stem of transmission. Several car brands have already started to develop a better cabin air filter to give occupants inside the vehicle more protection from viruses and airborne bacteria. Jaguar Land Rover (JLR) is among the car brands that are working on the said component.   
>>>Related article: Honda develops cabin filter that can block 99.8 percent of virus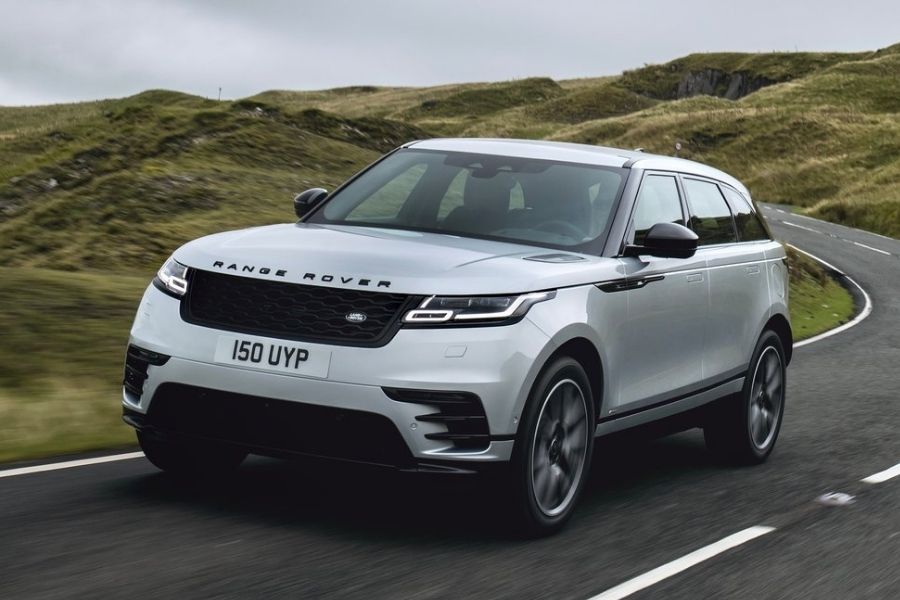 2021 Land Rover Range Rover Velar
The British automaker said that its newly-developed cabin air purifier technology can prevent as much as 97 percent of viruses and airborne bacteria. This is said to make the air cleaner inside the vehicle cabin. 
JLR's prototype for its cabin air purifier is developed with the help of Panasonic's tech. This allows the prototype heating, ventilation, and air conditioning (HVAC) system to be integrated with Panasonic's nanoe X technology.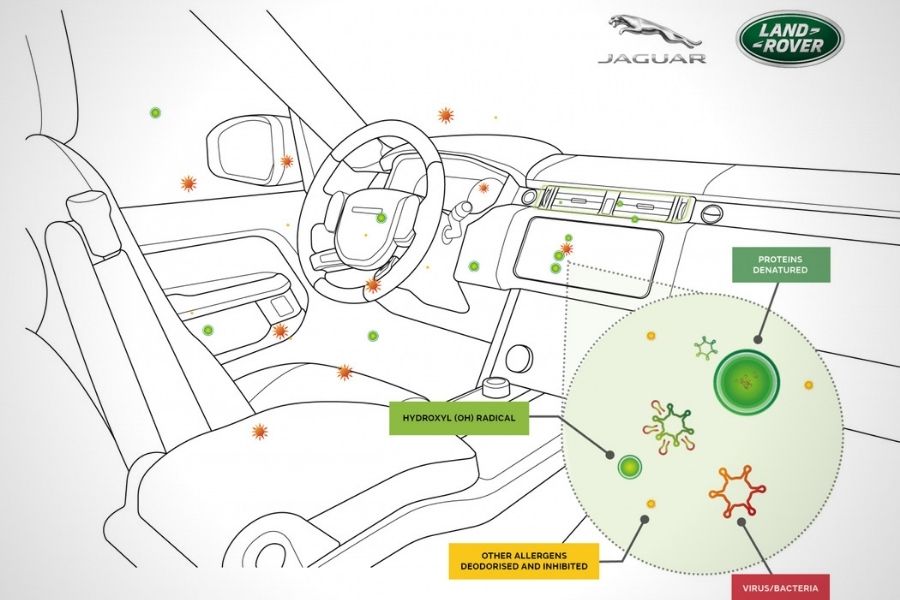 Jaguar Land Rover newly-developed air filter
JLR partnered with Perfectus Biomed Ltd, a leading microbiology and virology lab, to perform a series of laboratory tests. The research features a simulation of a vehicle ventilation system in recirculation mode over a 30-minute cycle. The car brand claims that the study showed that viruses and bacteria were inhibited by as much as 97 percent.    
"Our customers' wellbeing is of paramount importance to us – and now, more than ever, we are all looking for technological solutions that can help take care of our loved ones. The independent research, developed and commissioned by our expert engineers, is just one of the ways we are working to assure our customers that harmful pathogens are being minimized," said JLR Chief Medical Officer Dr. Steve Iley.
Inhibits Novel Coronavirus (COVID-19) with Portable nanoe™X Generator up to 99.99%*
On the other hand, Panasonic's nanoe X technology has also been tested to prevent the COVID-19 virus (SARS-CoV-2). This is verified by Texcell, a global research organization that specializes in viral testing and immunoprofiling. Texcell concluded that more than 99.995 percent of the virus was inhibited by Panasonic's nanoe X technology during the two-hour laboratory test. 
Visit Philkotse.com to get more of the latest news in the automotive industry.
Know more about Land Rover Range Rover Velar

<p>The Land Rover Range Rover Velar is a compact luxury SUV preferred by many due to its bigger body structure and more affordable price. It features an elegant body balanced with the right amount of sportiness and a futuristic vibe. Inside, it offers a premium and spacious cabin furnished with modern amenities that guarantee the safety, convenience, and comfort of its passengers. Cruising anywhere is a pleasurable experience courtesy of its legendary off-road capabilities. In the Philippines, the Land Rover Range Rover Velar is available in the following variants: the Land Rover Range Rover Velar, the Land Rover Range Rover Velar S, the Land Rover Range Rover Velar SE, the Land Rover Range Rover Velar HSE, the Land Rover Range Rover Velar S-Dynamic, the Land Rover Range Rover Velar R-Dynamic S, the Land Rover Range Rover Velar R-Dynamic SE, the Land Rover Range Rover Velar R-Dynamic HSE, and the Land Rover Range Rover Velar First Edition. It is offered in Fuji White, Indus Silver, Narvik Black, Eiger Gray, Firenze Red, Byron Blue, Yulong White, Santorini Black, Kaikoura Stone, Silicon Silver, Carpathian Gray, and Aruba.</p>

Martin Aguilar
Author