Keep your luck and business moving with HARI's latest offer.
Hyundai Asia Resources, Inc. (HARI) is welcoming the Chinese New Year with its 'Oks na Oks sa Year of the Ox' promo that provides huge cash savings on its fleet of trucks and minibus. As for Hyundai, the Year of the OX delivers prosperity for those in business.
With the 'Oks na Oks sa Year of the Ox' promo, interested customers can enjoy as much as Php 480,000 discount on the heavy-duty Xcient dump truck and tractor. The Xcient demands attention on the road with large proportions and aggressive design. It can be fitted with a D6HA engine that produces 375 hp and 1,569 Nm of torque or a D6CC that produces 404 hp and 1,844 Nm of torque.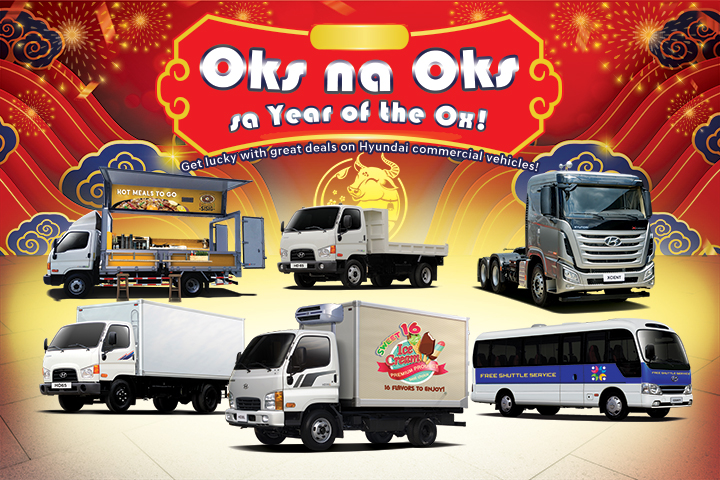 HARI's 'Oks na Oks sa Year of the Ox' promo
>>> Related: Hyundai wants you to consider the Reina for your business
The Chinese New Year promo also offers cash discounts on Hyundai's light-duty trucks including the HD65/65X cab and chassis and HD36L Maxculado cab and chassis with Php 140,000 and Php 280,000, respectively. Both light-duty trucks are capable of carrying loads with ease thanks to their enhanced suspensions, steering stability, and powerful engines that can dish as much as 579 Nm of torque.
As for the minibus segment, Hyundai Philippines is offering the County with a Php 200,000 cash discount. The County minibus can seat up to 24 passengers in the standard body and 29 passengers in the long body configuration.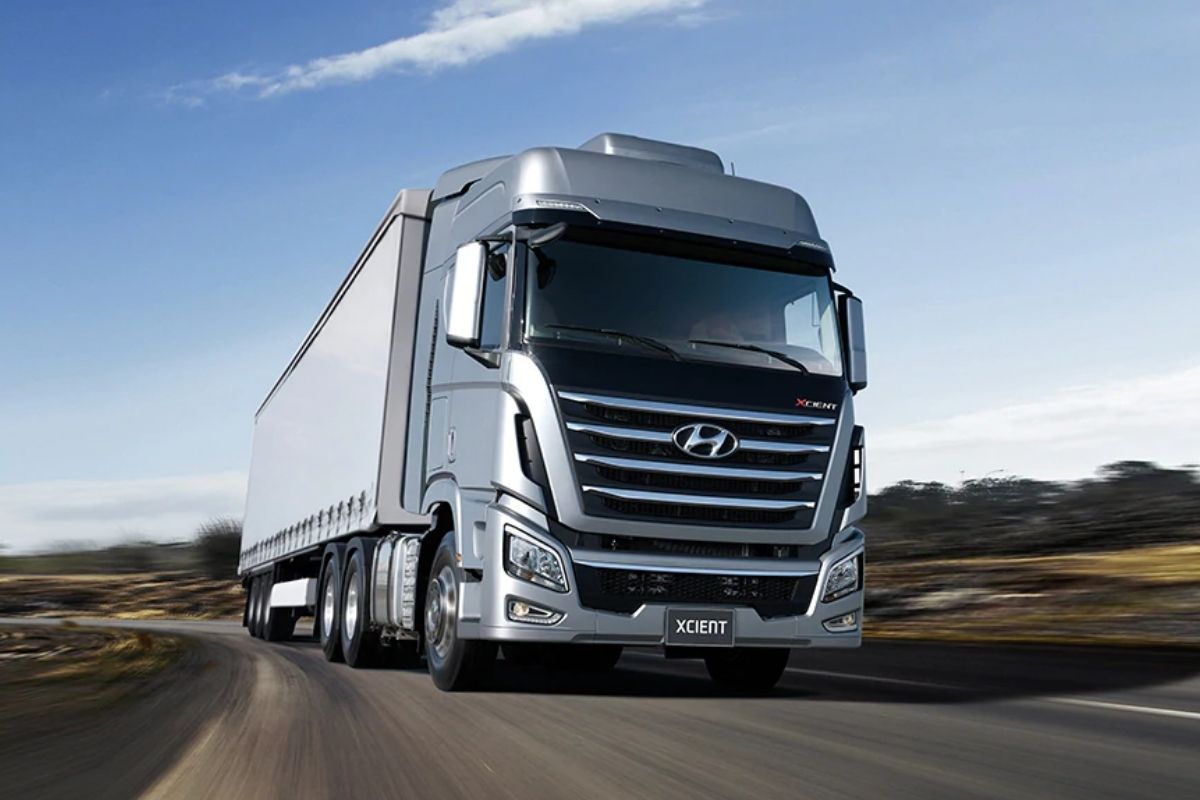 The heavy-duty Xcient truck
The County minibus also provides a safe driving experience as it is equipped with a load-sensing proportioning valve (LSPV) that adjusts brake pressure according to the weight distribution of passenger load. Inside, the minibus is installed with semi-cloth upholstered seats, deluxe cargo space, and overhead shelves for extra storage.
The 'Oks na Oks sa Year of the Ox' promo will run until March 15, 2021. HARI encourages interested customers to visit its recently-introduced Hyundai e-B2B which provides an easier and more convenient vehicle buying experience in the comfort of their homes.
Here at Philkotse.com, we value your interest in the automotive industry. Visit our website to find out more.

Rex Sanchez
Author