Fun for the kid and the kid at heart.
As a fun way to reach a broader, and younger audience, Hyundai Motor Philippines Inc. (HMPH) and Hyundai Motor Corporation (HMC) have rolled out the Hyundai Mobility Adventure metaverse space.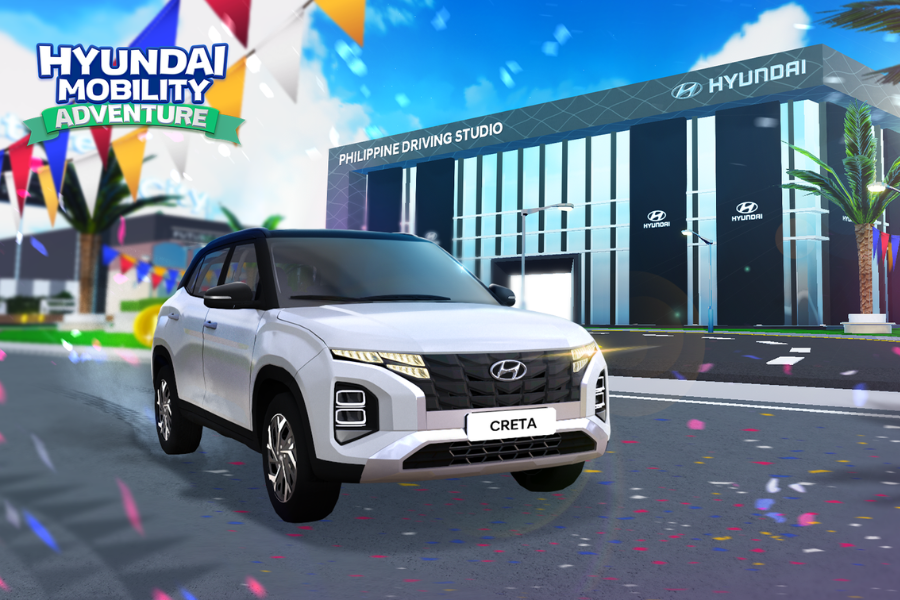 You can play with digital versions of Hyundai models through the Hyundai Mobility Adventure on Roblox
To further explain, the said metaverse space is found within the well-known online multiplayer game Roblox. The Hyundai Mobility Adventure (HMA) space in Roblox was developed way back in 2021.  
The brand designed it as a digital space that can function as an online customer experience platform to introduce and promote its latest products, initiatives, and future mobility solutions to younger generations. A digital showroom but with more fun-oriented features if you will. 
The HMA metaverse also provides constant in-game updates that aim to highlight the different cultures in which Hyundai Motor is present.   
"As a mobility service provider, we challenge ourselves to go beyond traditional transportation methods so Metamobility is a concept that Hyundai Motor has delved into heavily in recent years," HMPH President Dongwook Lee said. 
One of Hyundai's forays into Metamobility is with Roblox. This is because the said video can be used as a platform to reach the younger generation. This way, the brand can have lasting impressions on kids as a car maker that's identified to be innovative and revolutionary.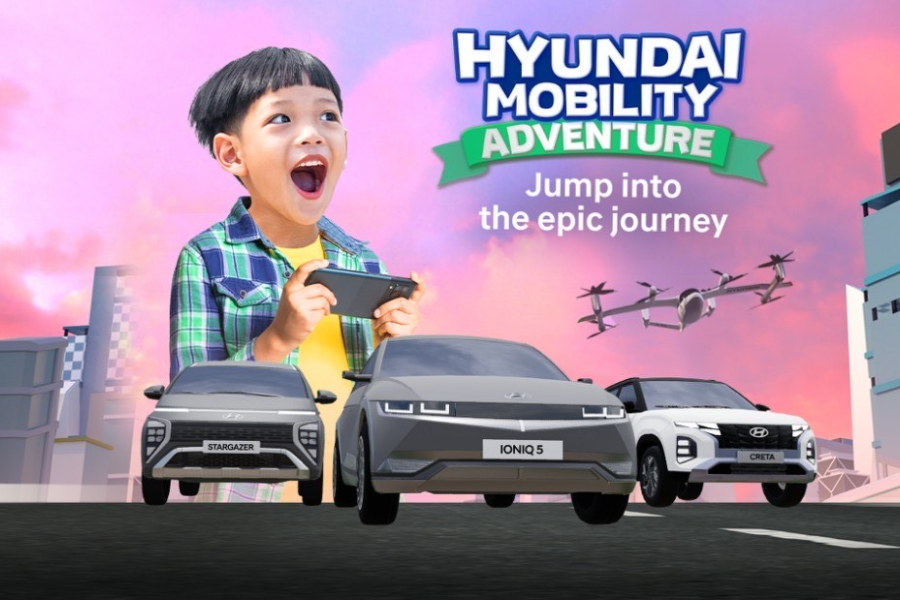 HMA is loads of fun for the entire family, especially the kids
To do just that, the HMA metaverse space within Roblox features three unique events available for a limited time (until March 1, 2023.) These are accessible via HMA Festival Square where a virtual showroom and quests with awards await participating players. 
First among these unique events is the Global Driving Center, wherein users can take digital versions of the Hyundai Santa Fe, Hyundai Tucson, and Hyundai Staria for a quick virtual drive. One can then learn more about the said models via a series of trivia questions.
Second is the Philippine Driving Studio, which showcases the Hyundai Creta and the Hyundai Stargazer. Users will then get to know these two models and their safety features a little bit better as they go over three different mini-games. 
Last but not least is the Philippine Local Culture Zone. In this event, users will get a chance to get one-time-only Roblux in-game items such as the traditional Barong Tagalog. Other things to expect are Filipino foods like Halo-halo, Sapin-sapin, Buko Pandan, and Mango Juice.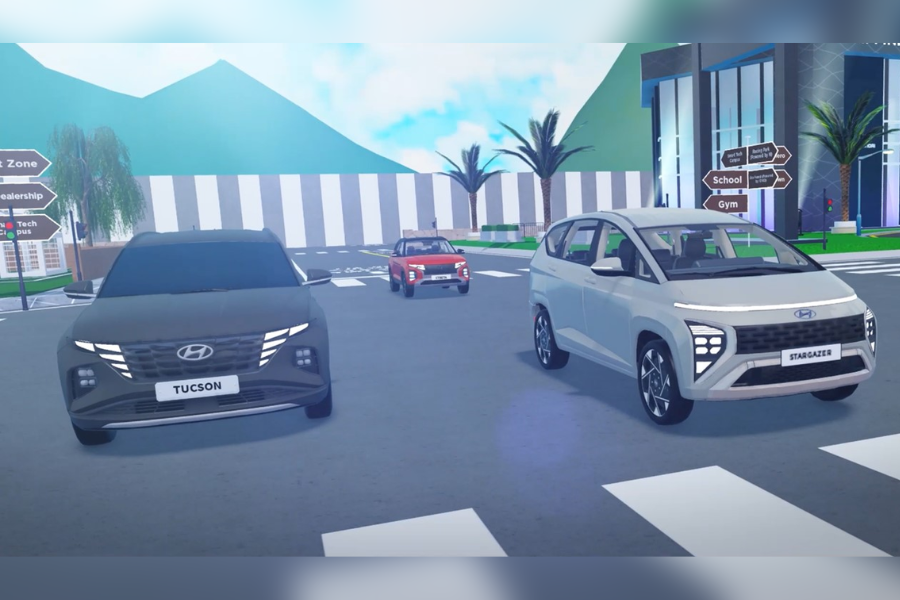 HMA highlights Hyundai PH's lineup of car models
Apart from the digital experience on Roblox, HMPH will be hosting a live, on-site event from February 24 to 26 at the Glorietta activity center in Makati City. The HMA Roblox metaverse will be showcased at the said event wherein special prices can be won by participants. 
HMPH will also be bringing its current model lineup to the Glorietta activity center from February 24 to 26. Here, interested individuals can check out Hyundai vehicles in the metal such as the Stargazer. The car brand will be offering event-exclusive promos during the said dates.  
If you're an adult who likes Hyundai products and wants to share your love of the brand with your kids, download Roblox now. This app is free, easy to use, and it's also a certified hit for the young and young at heart. 
For more car news and automotive industry updates, keep it here on Philkotse. 

Know more about Hyundai

In the local market, Hyundai Motor Philippines Inc., under the leadership of Lee Dong-Wook now sells Hyundai models locally as of 2022.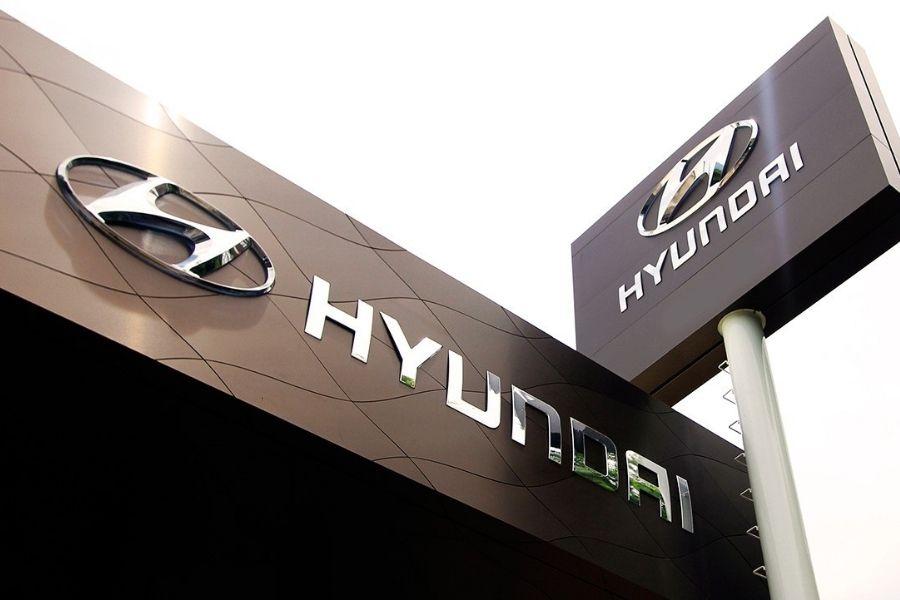 The brand's lineup consists of the new crossovers which includes the Tucson, Santa Fe, and Creta. Under the MPV category, the Korean marque then has the new Staria model. The most affordable model in the local Hyundai lineup is the Creta's GL variant, which is priced at Php 998,000. The most expensive meanwhile is the Santa Fe, which retails at Php 2,420,000.
Of note, Philkotse makes sure to update its Hyundai car price list as needed. It also provides an up-to-date list of car promos for the said brand, as well as a list of Hyundai dealerships around the country.

Cesar G.B. Miguel
Author