Peter Karl Eastland's job is nothing to sneeze at. 
One of the things that car buyers look forward to with having a new or upgraded ride in the garage is that new car smell. Sure, it's just a mixture of the odors emanating from the range of materials used in the cabin's interior. But it's a gratifying scent nevertheless, akin to an olfactory pat on the back for a job well done. 
Peter Karl Eastland is the Nose of Nissan 
Automakers are not oblivious to how the new car smell means a lot to customers, and Japanese marque Nissan shows particular dedication to this aspect of car ownership. On its YouTube channel, Nissan Europe walks viewers through the process of developing the ideal scent that befits new units rolling off showrooms, through the eyes (and nose) of Odour Evaluation Lead Engineer Peter Karl Eastland. 
"Funnily enough, people are not always aware that such a role exists. And when I explain what I actually do, people can be a bit confused," he says. The idea of assigning a particular specialist to oversee something car owners tend to take for granted may sound a bit amusing, but you have to appreciate such attention to detail.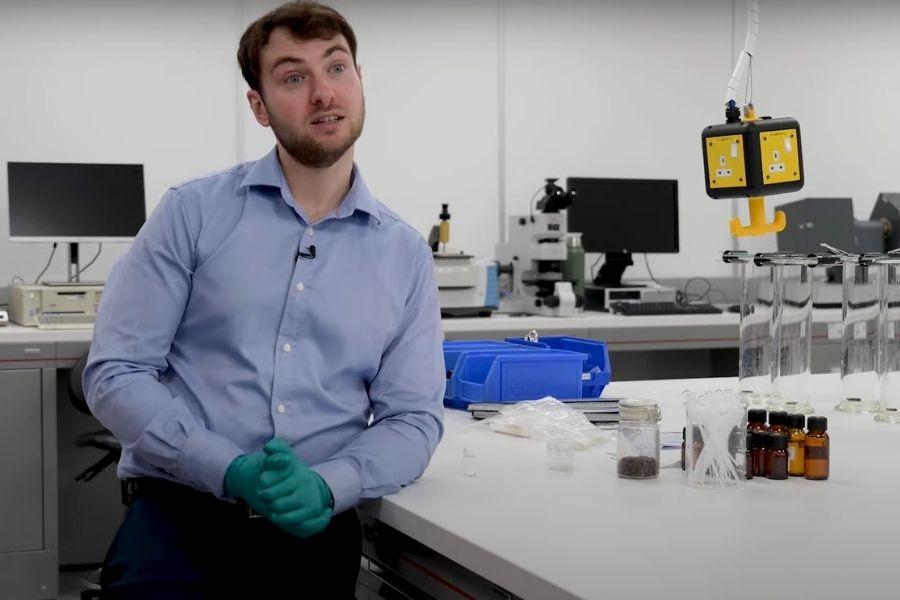 Eastland says his job may sound amusing, but is no less important in vehicle development
Eastland explains that striking a balance of scents that will appeal to owners is no small feat, and that the nose must be especially calibrated through training to spot different aromas. "I work with a lot of different materials, for example polymers, rubbers, and adhesives. Having a trained nose means that I can tell the difference between fake and real leather, or cloth and fabric."
The challenge of course is that not all customers who patronize a particular car brand like Nissan are the same, and Eastman says his department has the job of ensuring that every material they source is perfect in terms of odor. His team is at the very start of a model's development cycle, which could take up to four years. New releases come with substantial improvements where comfort and refinement are concerned, and according to Eastman, this makes the owner's senses more heightened. 
The work his team does results in drivers connecting with their car on an emotional level
"This is all about that emotional connection between the driver and their brand-new car, and the new car smell is an important part of that," he notes. "It is our job to make sure that all of the senses are harmonized together." When it comes to starting a beautiful relationship between car and driver, it looks like Nissan has it right on the nose. 
We sniff out more interesting automotive stories for you at Philkotse.com.  
Know more about Nissan

Looking for a convenient way to browse Nissan automobiles online? Philkotse.com offers the widest selection of available Nissan cars in the Philippines today. You may also enjoy exciting promos and deals, as well as get the most updated Nissan price list in the Philippines today. Also, know the latest news, reviews, and information about your favorite Nissan vehicle.

Joseph Paolo Estabillo
Author
Recent posts