Malay customers can now make reservations for the revamped Honda HR-V 2018 ahead its local launch.
Recently, Honda Malaysia has kindly reminded their customers of making reservations for their Honda HR-V 2018 facelift. Those booking before 31st Oct will get a MyR 1000 gift card of Petronas (~P13,200) and products will probably be released to sale from July to September.
Referring to its outlook, the facelifted HR-V will get a restyled grille with a thicker logo bar. On the tailgate is fashionable chrome strips to add up its futuristic compact design.
>>> Related: Complete guide to the current PH-market Honda HR-V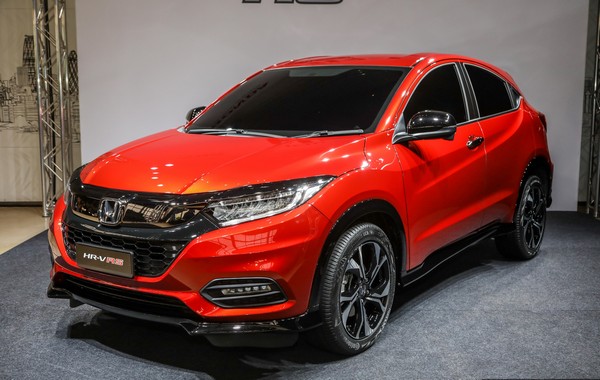 Honda HR-V 2018 facelift experiences major styling changes
First Look: Honda HR-V 2018 RS facelift in Malaysia
The Honda HR-V 2018 facelift also owns standard safety features of the company as 6 airbags, ESS (emergency stop signal), HSA (hill start assist) or blind spot camera of HondaLaneWatch. Engine type of the model stays in line with original version, using 1.8L SOHC i-VTEC to produce 142 PS at max and 172 Nm of torque.
Another worth-mentioning news is the debut of top-of-the-line RS variant in a brand event yesterday. This model will apply 18-inch wheels of 2 tones & 5 spokes.
Latest updates on upcoming Honda cars can be found in our Complete guide to the Honda Philippines' local lineup.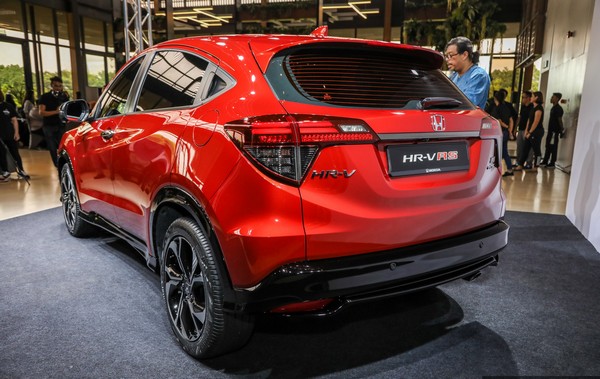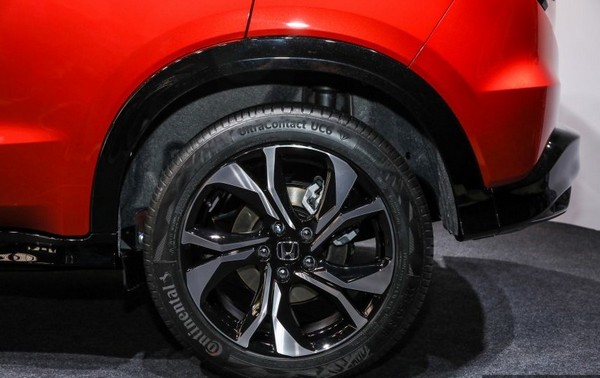 This facelift is equipped with various safety gadgets.
>>> You may want to read:

Know more about Honda HR-V 2023

The 2023 Honda HR-V is a subcompact crossover. In the Philippine market, it has two variants. The top-spec RS Turbo CVT is priced at Php 1,739,000. The mid-spec trim meanwhile, is the HR-V V Turbo CVT and it is priced at Php 1,649,000. The entry-level HR-V S CVT meanwhile is priced at Php 1,389,000.
For engines, the HR-V V Turbo and the RS Turbo uses a 1.5-liter engine capable of making 174 horsepower and 240 Nm of torque. The HR-V S also uses a 1.5-liter mill, but it is naturally aspirated. In turn, its output is rated at 119 horsepower and 145 Nm of torque. All three trims use a continuously variable transmission sending power to its front wheels.
Size-wise, the HR-V V and RS are 4,385mm long, while the HR-V S is 4,330mm long. All three come with a width of 1,790mm, and a height of 1,590mm. Both also have a wheelbase length of 2,610mm. The top-spec V gets a ground clearance of 181mm, whereas the HR-V S has more at 196mm.
Locally, the HR-V competes against the likes of the Mazda CX-3, Hyundai Kona, Subaru XV, Toyota Corolla Cross, Ford Territory, among others.
Recent posts