The truck company partnered with the Automobile Association Philippines for this test.
Fuel efficiency is an important factor when choosing a vehicle, especially when it will be for commercial use to reach long distances without breaking the bank on fuel money. Sojitz Fuso Philippines (SFP) aims to answer this need with its Canter and FJ trucks.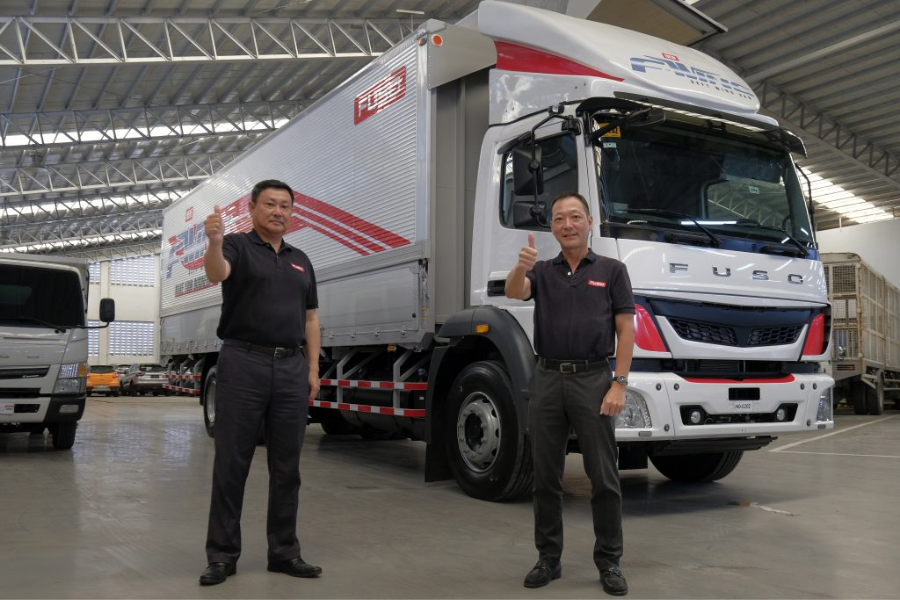 Fuso proves the fuel efficiency of its trucks with AAP
To see the trucks' fuel efficiency, the company partnered with Automobile Association Philippines (AAP), Autoindustriya, and its dealer partner, Carworld, Inc. – Fuso Pampanga, to put the Canter FE73, Canter FE85-S, and FJ 2528R on a fuel economy run challenge.  
The Fuso FJ 2528R with F-Wing Van managed to post the least at 3.70 km/l. But this truck is challenged the most in the test as it was carrying the most load at 8,000 kg. Moreover, it was filled with 42.79 liters of fuel, the most in the test.
Meanwhile, the Fuso Canter FE85-S with Aluminum Van registered 7.15 km/l. It was carrying 2,700 kg of load, as well as a fuel of 22.14 liters.
Lastly, SFP put the Fuso Canter FE73 Aluminum Van to the test, returning 11.22 km/l. This truck was hauling the least amount of load and fuel at 1,000 kg and 14.11 liters, respectively.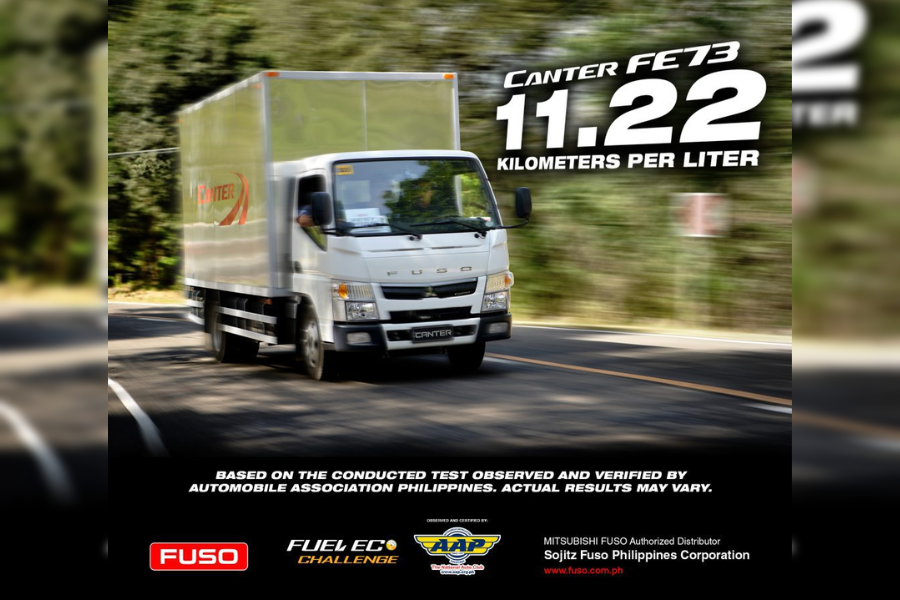 The Canter FE73 with Aluminum Van posted the best fuel efficiency number
The three trucks took a route that started from San Fernando, Pampanga to Las Casas Filipinas de Acuzar, Bagac, Bataan, covering 158.3 kilometers. In terms of road conditions, drivers went through a mixture of traffic, uphill and downhill areas, city roads, and suburban driving conditions.
"We, at Fuso, [are] always true to its commitment of providing reliable and fuel-efficient products that is essential in transportation and logistics operations. We also ensure that our vehicles are maintained in as high-quality and durable in manner as possible," said SFP President and CEO Mr. Yosuke Nishi.
Apart from Fuso trucks, the company also put its modern PUV (Public Utility Vehicle) model to a fuel eco test run last December 2022. The Fuso Canter Express Modern PUV (Class 3) delivered 8.8 km/l in over 152.7 km of road testing including transporting passengers.
Learn more about various car and truck models at Philkotse.com.


Rex Sanchez
Author