The vehicles are equipped with aircon, Wi-Fi, and CCTVs.
Due to the pandemic, the expansion of the PUV Modernization Program (PUVMP) has been a challenge. But fortunately, there are car companies that continue to support the said program. One of which is Sojitz Fuso Philippines Corporation (SFP) as it recently turned over PUVMP units to On-Us Solutions, Inc.
Four Canter Commuter Modern PUV Class 2 units
A total of four Canter Commute Modern PUV Class 2 units were handed to the transport group at the turnover ceremony held at the UP Bahay ng Alumni earlier this month. The company said that the units will be deployed immediately, running along Cubao, Quezon City, and Divisoria.
As a modern PUV, the Fuso units are powered by a clean and fuel-efficient Euro IV-compliant 3.0-liter turbodiesel engine good for 129 horsepower and 300 Nm of torque. This power unit is specifically built to conform to the requirements set by the Philippine National Standards.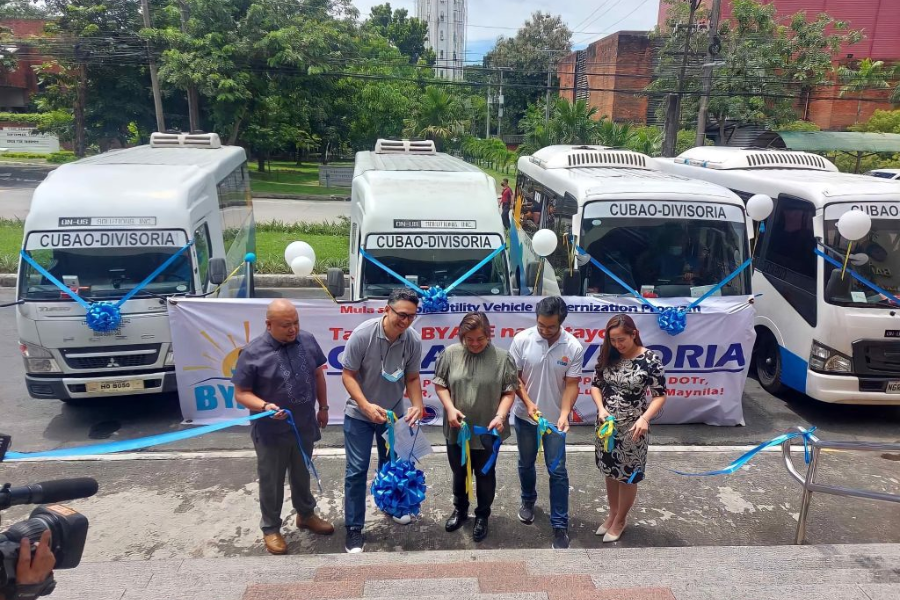 Fuso Philippines supports the government's PUVMP
Up to 30 people can fit inside – three in front, 17 in side-facing seats, and 10 standing passengers. Commuters can expect comfort and convenience when they get into the vehicle. It is possible thanks to features such as an air conditioner, CCVTs, Wi-Fi, a GPS tracking system, and an automated fare collection system, which will vary depending on the transport group's preferences.
"We believe we are changing the landscape of public transportation for the better. BYAHE will bring convenience and safety to the riding public while contributing to a more organized and efficient transportation sector. We are also very thankful to Fuso for supporting the PUV Modernization Program," said BYAHE Co-Founder Mr. Brian Cu.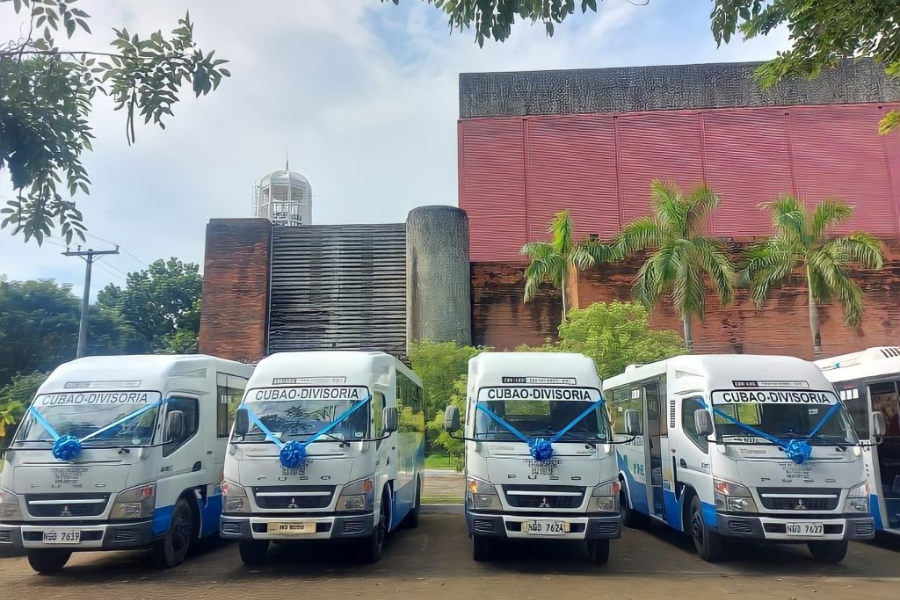 Green, safe, and comfortable
The new Fuso modern PUV units turned over to On-Us Solutions, Inc. follows the brand's PUVMP expansion efforts in Cebu. A total of 12 Fuso Canter Express Class 3 modern PUV units were handed to the Cebu Provincial Operators Transport Cooperative (CPOTC), providing safe and comfortable public transportation in the Queen City of the South.
Philkotse.com brings the latest in the transport sector.


Rex Sanchez
Author