A fountain of youth for old vehicles.  
Most classic cars don't exactly fit the bill as "future-proof." Well, at least for many of those who are convinced that electrification is the future of the automotive industry that is. This includes the classic Land Rover vehicles. But, a U.K.-based electric car converter specialist Everrati begs to differ.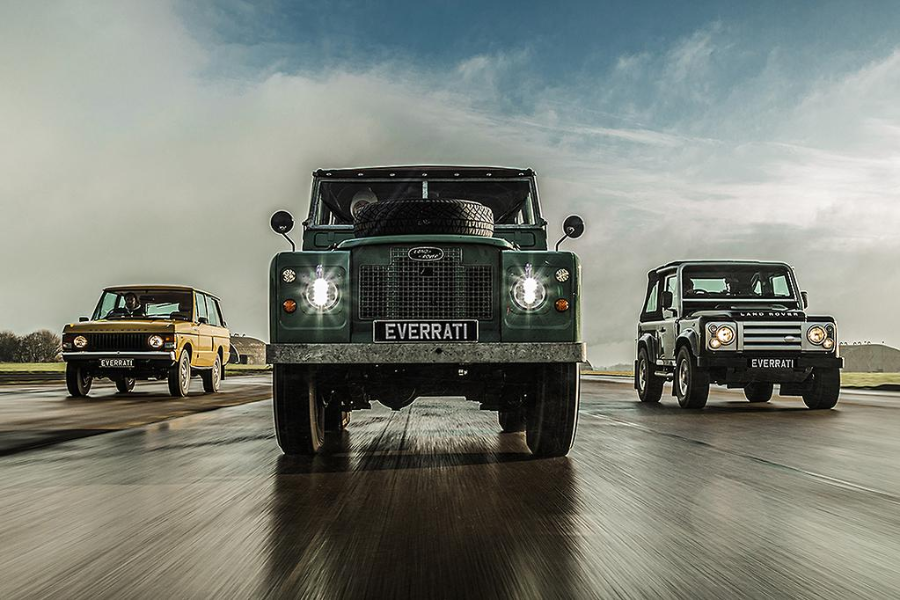 In order from left to right: Land Rover Range Rover Classic, Defender, Series IIA [Photo: Everrati]
In fact, the U.K. company recently added the Land Rover Range Rover Series IIA, the classic Defender, and the Range Rover Classic to its list of vehicles that it can convert to use electric power. 
Their work goes beyond just slapping on an electric motor though. Instead, they also provide all the necessary components to make these electrified classics on par with modern electric vehicles in terms of performance. This list of components and features includes weight distribution optimization, a single-speed gearbox, regenerative braking, battery temperature control and management, fast charging, among others.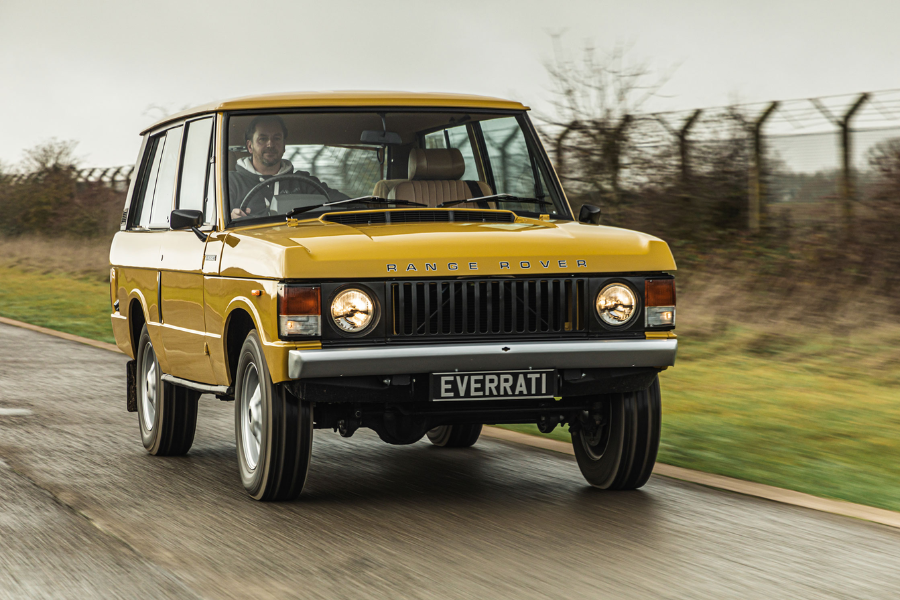 On the outside, Everrati's conversions are faithful to their original forms [Photo: Everrati]
Performance figures aren't provided for the Defender and Range Rover Classic Conversions, but Everrati did disclose the output figures for the Land Rover Series IIA. Specifically, its Everrati electric vehicle (EV) powertrain can produce up to 150 horsepower and 300 Nm of torque sent to all four wheels. It then comes with a range of 241 km.  
Everrati EV-converted models are also designed to be able to accept their old internal combustion engines. But do note that in the case of Series IIA EV, it is significantly more powerful than the original fossil-fuel-drinking Land Rover Series IIA.  
On top of the bespoke EV system, vehicles that are converted will also be restored to their former glory. The exterior will get the necessary bodywork and repainting as needed, and even the interior will be reupholstered.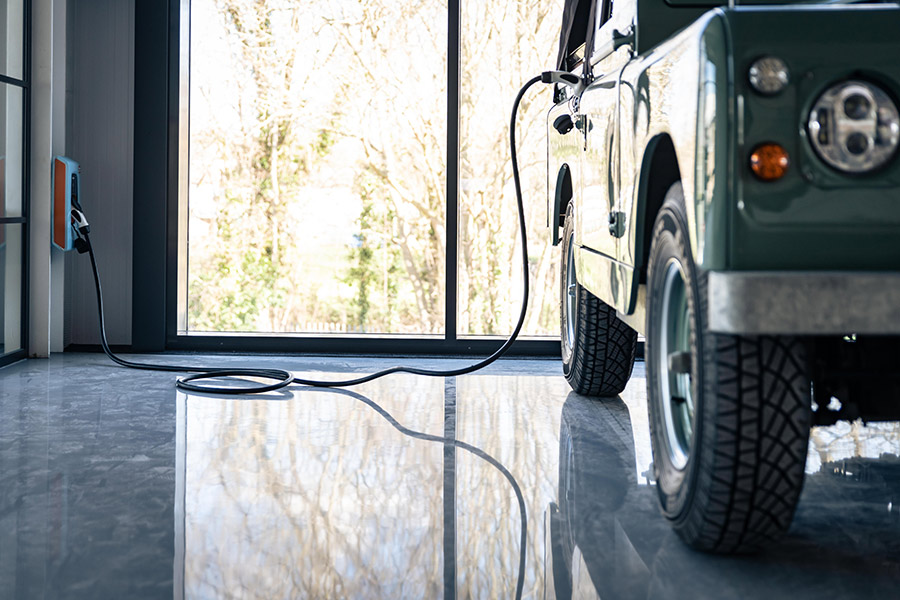 The Series IIA Everrati EV charging up [Photo: Everrati]
As one would imagine though, Everrati's restored classic cars aren't exactly cheap. For starters, the client is responsible for providing the base car. The conversion and restoration for the Range Rover Classic then start at £230,000, or around Php 15 million at current exchange rates. That's also before taxes, and other fees.  
The Everrati Defender EV conversion and restoration is a bit more affordable at £185,000 (around Php 12 million). Lastly, the Land Rover Series IIA conversion and restoration job will cost £159,950 (around Php 10 million). 
Are you the type of Land Rover fan who wants to convert the classics into an EV? Would it make sense to convert a classic car to an EV, or just outright buy a new EV model considering the Everrati price tags? 
For more car news and automotive industry updates, keep it here on Philkotse. 

Know more about Land Rover

If you're looking for a more convenient way to browse Land Rover automobiles online, you may visit Philkotse.com. The user-friendly site offers an extensive array of this acclaimed British car brand. Also, you may check out exciting news and promos.

Cesar G.B. Miguel
Author