Construction is being rushed to comply with the target date.
Motorists will now have another option when shuttling between the cities of Mandaluyong and Makati, as the Estrella-Pantaleon bridge is scheduled to reopen by June this year.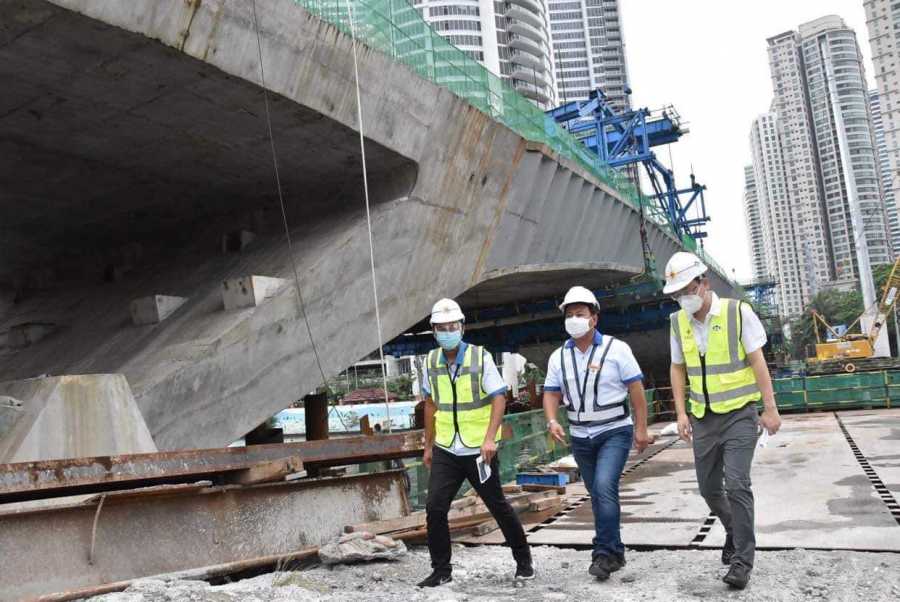 DPWH officials inspect the progress of the new Estrella-Pantaleon bridge
According to the Department of Public Works and Highways (DPWH), the bridge is currently at 86 percent completion, which is 12 percent more than originally scheduled. Substructure works have been completed, including V-shaped piers and 20 segments of the pre-stressed concrete box girder used by the main bridge, concrete box girder for the approach bridge, and two pre-stressed concrete box girder segments.
Post-tensioning and grouting works are underway, along with formworks and the installation of rebars. Construction for the road approach on both sides of the bridge are also being prepared. The DPWH says that civil works are proceeding at an accelerated pace in time for the June 2021 target opening.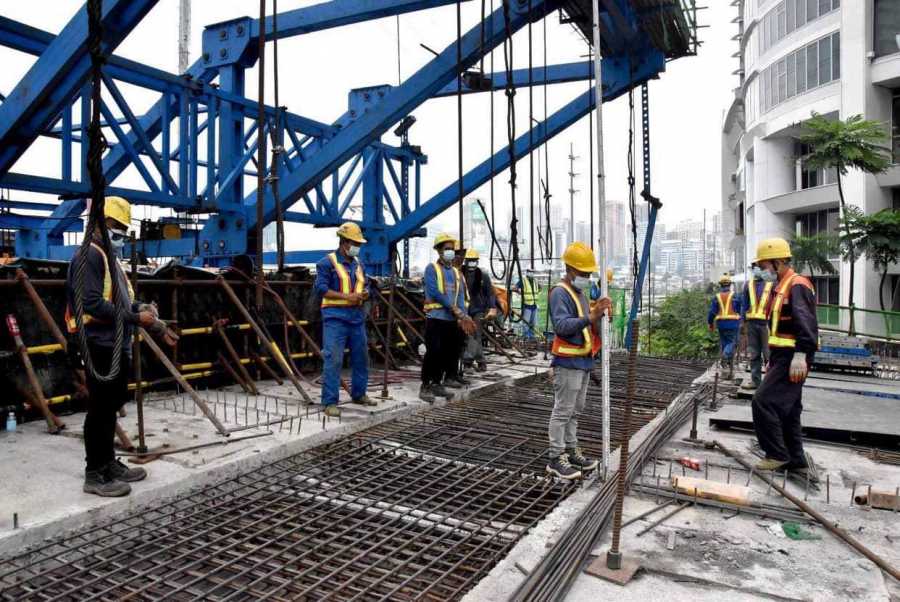 Civil works are being accelerated, with the project's contractor observing health protocols for construction crews
At completion, the Php 1.46-billion project will span 506 meters with a total of four lanes that can accommodate up to 50,000 vehicles daily and reduce travel time between Makati and Mandaluyong to just 12 minutes. Even pedestrians stand to benefit, with 3-meter-wide sidewalks for foot traffic.
As part of following the project's timetable, DPWH Secretary Mark Villar issued revised guidelines for implementing infrastructure projects in compliance with prevailing quarantine protocols. Contractors must observe health standards to avoid construction delays, especially for workers living both on-site and off-site.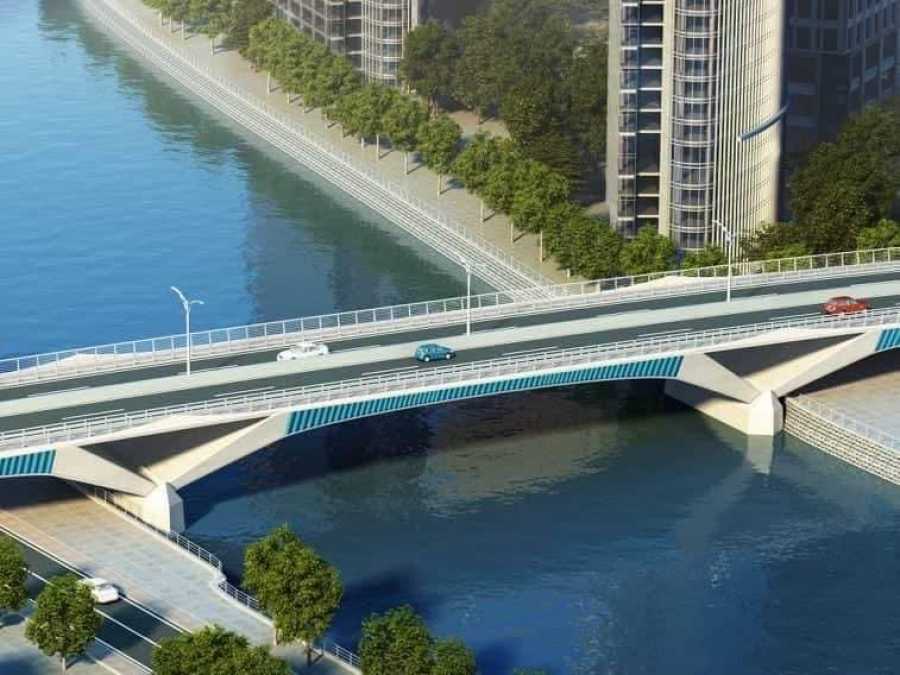 The new bridge is expected to benefit both motorists and pedestrians
The Estrella-Pantaleon bridge is one of three roadways connecting Mandaluyong and Makati, the other two being the Makati-Mandaluyong bridge and Guadalupe bridge which carries a segment of EDSA. It was originally a two-lane box truss bridge, built with funds from Austria as part of a three-year program to construct 19 weather-resistant bridges for calamity-stricken areas.  
The bridge was closed in January 2019 to make way for its expansion, using the existing approaches while modifying the piers to accommodate the new bridge superstructure. Funds for the expansion were sourced from China.    

We'll bridge your knowledge gap with transport and traffic stories at Philkotse.com.

Joseph Paolo Estabillo
Author