Ariel believes that its upcoming model will be the coolest supercar ever.
Codenamed P40 (Ariel often calls it "tomorrow's supercar today"), the new supercar will be able to do the 0-160 kmph in a tamer 3.8 seconds.
The British automaker says that the P40's chassis and powertrain are the fruits of a three-company co-operative project named Hipercar, with a big help of the British Government.
Specifically, the P40 will sit on an aluminum monocoque chassis; as a result, it may measure 1,600 kg in weight. Besides, the supercar will be wrapped with carbon fiber body panels.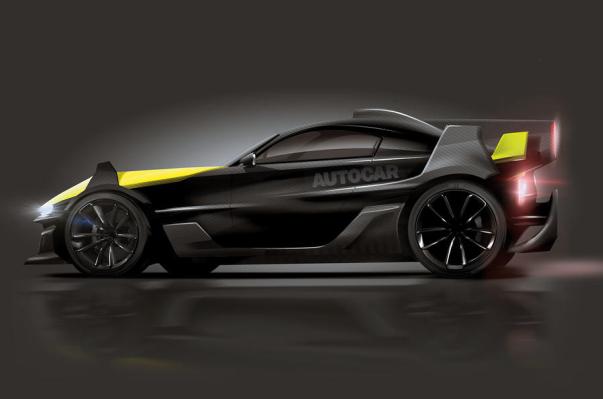 The P40 will sit on an aluminum monocoque chassis
>>> While the forthcoming P40 is outstanding with its speed, the Charlotte Roaster will attract supercar fans to its exclusive built-in fish tank. Click here to find out more.
Regarding the hardware, the Ariel P40 will be driven by four separate 295-bhp electric motors. Each motor is mated to a 42kWh liquid-cooled battery. A 4x2 model with a 56kWh battery is also being taken into consideration. Both two models will be set up a turbine range extender, which can knock out up to 35kW, in order that the car can reach a driving range of 160-193 km. After that, it needs 50 minutes of charging.
Speaking of the top-spec 4x4, thanks to advanced electronic traction control and torque vectoring as well as regenerative braking, this model possesses a supernatural power of 1180 bhp and 1328 Nm of torque. It can whir from 0-96 kmph and 0-241 kmph in a neck-snapping 2.4 and 7.8 seconds respectively before topping out at 257 km/h.
The new Ariel will be unveiled later this month and it is set to go into production in 2020, reportedly.
>>> View related post: Ferrari to bring 35 supercars to 2017 Goodwood Festival