Just due to a quarreling between husband and wife, a 3-vehicle crash happened and 4 seriously injured in that accident.
If you've been involved in a car crash, we know it can cause you sorrow or pain. As well as being very distressing, your injury is also probably to have led to unnecessary stress and a long-term impact of a traumatic event for you and your family.
Recently, a couple and their 5-year-old son were injured in a three-vehicle crash after a dispute.
It began when the husband chased his wife and their boy from probably their house into the street. The man tried to ram into his wife's car.
>>> Philkotse has listed 5 deadliest bus crashes in our country in the recent years. Click to find out.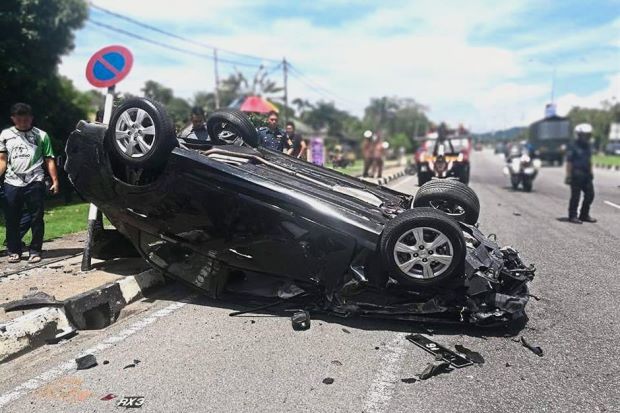 A family of three seriously injured as man chased after his wife 
>>> Check out the top 5 accident-prone roads in Metro Manila
According to sources, when they were stopping at red traffic light, the husband was seen jumping out of his car and running over to the wife's car. He started yelling at his wife and aggressively kicked the car.
When the lights turn green at the stoplight, the wife was pulling away immediately. Right after that, the husband continued his chase without speaking.
Drivers who witnessed it said the wife lost control of her car since she tried to avoid her husband's car approaching her. The husband also lost control of his vehicle at the same location and at the same time. His vehicle then was smashed into an oncoming vehicle.
The other car was driven by a Royal Malaysian Air Force member.
All of them were rushed to the hospital for treatment after the accident and were believed to be in critical condition. 
Human error, leading cause of road accidents in Manila
>>> Click here for latest updates on domestic as well as worldwide automotive industry