Eight to 50-year-old riders are welcome to participate.
Motorsports may not be as big here in the country but there are still associations that continue to grow the sport. The newest player in this game is Cleanfuel as it will kick off its first Motocross Invitational Series on August 27, 2022.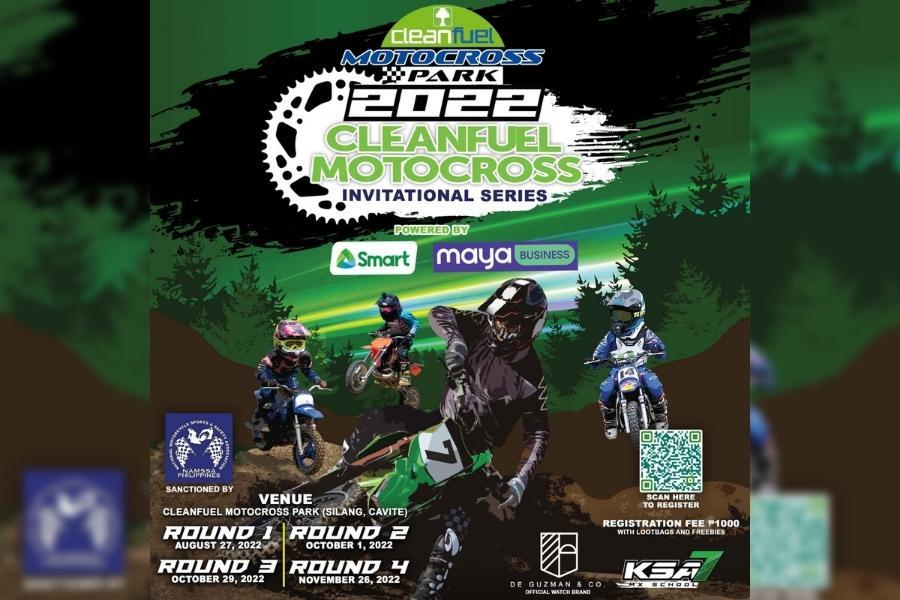 Cleanfuel is holding its first Motocross Invitational Series​
The 2022 Motocross Invitational Series will be held at Cleanfuel Motocross Park, an outdoor adventure trail park for two wheels. It consists of four legs and is open to Motocross riders of all ages. Cleanfuel President and CEO Atty. Jesus "Bong" Suntay shares the goal with us of the event.
"Our goal in building the Cleanfuel Motocross Park is to create a safe and comfortable place for kids to learn the sport. There are several similar tracks outside the Metro, but I'm proud to say that our place stands out from the rest as we offer the finest facilities, from air-conditioned training rooms, rider's shower rooms, lounges for family members and friends, and of course, our well-planned and safe track," said Atty. Suntay.
Participants aged eight to 50 years old are welcome to join the event. Here is the list of categories under the Motocross Invitational Series:
50-cc starter shaft drive single speed automatic – eight years old and below
50-cc 2-stroke/70-cc 4-stroke starter chain drive single speed automatic – eight years old and below
50-cc 2-stroke/70-cc 4-stroke single speed automatic – nine years old and below
65cc – 12 years old and below
85-cc 2-stroke /150-cc 4-stroke production – 14 years old and below
Ladies class – 24 years old and below
Local open enduro – locally manufactured motorcycles
Beginners open production
Novice open production class
Veterans B – 40 years old and above
Veterans expert
New Stacyc class (electric category)
Interested individuals are encouraged to register at Cleanfuel Motorcross Park's official website. The registration fee is Php 1,000 which will already include loot bags and freebies. All four rounds of the event will be held at the company's Motocross Park in Silang, Cavite.
Cleanfuel Motocross Invitational Series
"The best age to learn Motocross is between six to seven years old. Here at Cleanfuel motocross Park, we allow them to acquire the right perspective to ensure we are creating safer and smarter rides," said Cleanfuel Brand Ambassador and Motocross Park Head Coach Kenneth San Andres.
Know more about the motorsports events in the country at Philkotse.com.


Rex Sanchez
Author
Recent posts