First images of Mazda's flagship SUV for the Japanese market has been revealed in a new teaser.
The exterior styling of the forthcoming
Mazda
CX-8 has been disclosed by Japan-Mazda Motor Corporation, only a short time after the first teaser published in April. While the first one gives us a brief look of the cabin in 6-seat and 7-seat configurations, the latest shows off the overall appearance of this three-row
SUV
.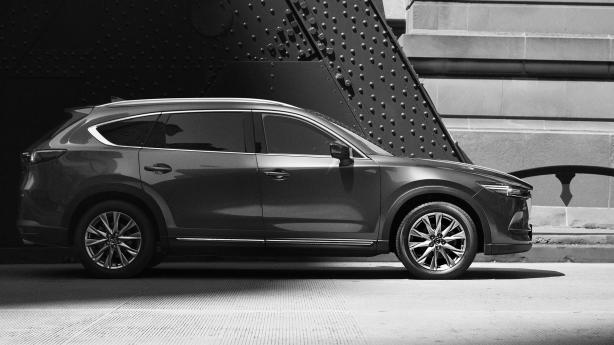 The exterior styling of the forthcoming Mazda CX-8 has been disclosed
If you don't take a close look at the new CX-8, it's too hard to set it apart from the sibling
CX-9
. Still featuring a tapered roofline and a bolder kink in the glasshouse at the D-pillar, generally, the difference between two models is far less distinct. However, the CX-8 seems to be lower and narrower than its sibling. Namely, it will be 175 mm shorter and 1290 mm narrower than the CX-9, but both two models will ride on the same 2,930 mm wheelbase.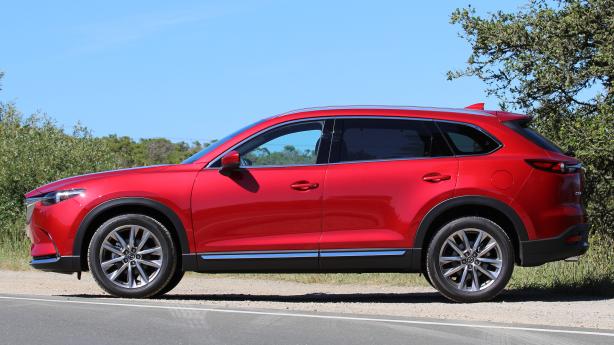 The difference between the CX-8 and CX-9 is far less distinct