Follow these steps to know how to deal with your flooded car!
It's now July and we all know that rainy season starts by June in the Philippines. By this time, either there's a storm or typhoon going in and out of the Philippine Area of Responsibility, but one thing's for sure, rain is going to be plenty and frequent.
A common and horrific thing that happens in the Philippine streets during rainy season is FLOOD. Yes, we've all been there. There was a typhoon back in 2009 when I have experienced flood neck deep just in between my office and our home – that was the Bagyong Ondoy. I think that was the worst typhoon we've ever had in the Philippines. Almost everyone was stranded, everywhere was flooded. This is also the first time we ever had to get our car go through a knee deep flood. I'll never forget that time because we're all somehow affected, one way or another.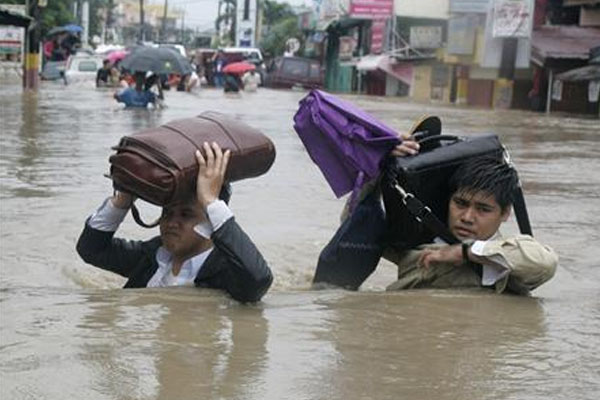 Flood is common during typhoon or rainy season in the Philippines
Thank God the flood water didn't reach the engine, as it was just a little above the center of our tire. We're able to go through a few of those until we get home and every single time we do so, we held our breaths and kept our fingers crossed, hoping our car would be elevated enough to conquer the flood.
Anyone can only imagine how difficult it is to experience flooding, especially if you are a car owner. We must always be ready just in case in the middle of the day, while you're outside and strong rain started to pour, non-stop for the next few hours. If in an unfortunate event that you get caught in the streets and waters surrounding you started to rise and your car gets flooded, you must know what to do next.
After the flood is over, and you were able to get your car home in one, soaked piece. Here Philkotse.com will show you the next steps you should do after that:
1. Don't start up the car
Let it rest after going through flood waters. You'll know for yourself if the water has reached the engine or not. If the engine was submerged it could only mean that the water has penetrated the system and since it did, starting your car will only cause more damage than you could imagine. In this case, it will be safe and wise to call a towing service to get your car to your trusted auto shop for professional checking.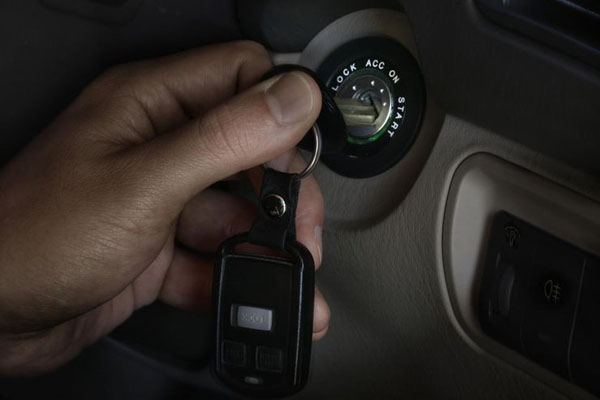 Leave your car alone after a flood - don't start it up
2. Disconnect the battery
It is suggested to remove the car battery after the car gets in contact with water to avoid any electrical trouble. If your car battery gets some water inside, its operation can be severely damaged or even broken. In this case, don't forget to research some proper methods on how to clean your car battery terminals. 
​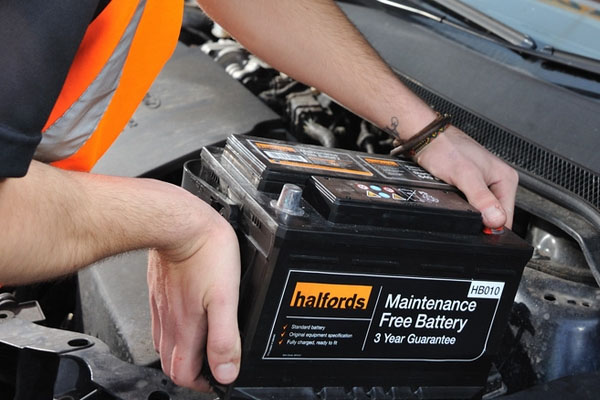 Remove car battery to cut faulty electrical supply in the car after flood
3. Check the extent of the damage
You cannot do this solely by checking the physical aspect of the car. Well, obviously your car is soaked, the interior is wet and stuff. Besides the obvious, also spend time checking the extent of damage under the hood. Doing this will pretty much tell you upfront how much you may need to pay for repair or replacing the parts, or worse, if the engine is still repairable.
Inspect your car physically and internally
4. Dry your car out as much as you can​
Since your car has somehow became an instant submarine, most, if not the entirety were soaked in water. Try drying it up as much as you can. You can do this by using a wet/dry vacuum to suck out all the water from the car floors. If you are unsure on how to do this, you can call your mechanic and have your car towed so they can do it for you.
5. Clean the interior
This will definitely be messy, but clearly, you have no other choice but to exert your best effort to clean your car interior. You can still use the wet/dry vacuum and towels to help dry the upholstery. If you have a way or you know someone who can remove the car seats and cushions it's better so they can be dried out under the sun and you can continue patting up the inside until its dry.
6. Keep them all open
If you could open all the doors, hood, trunk and windows, compartments, please do. First they can help in drying up your car, and second, it can help in lessening the smell that your car got from the flood water.
7. Call your insurance
In times like these, those cars that are insured is surely to be lucky. There are types of insurance that you can buy for your car that include coverage for any damage incurred by a natural disaster like earthquake, and flood. If you have this coverage, you are fortunate enough to help you pay for the repairs or file for a total loss.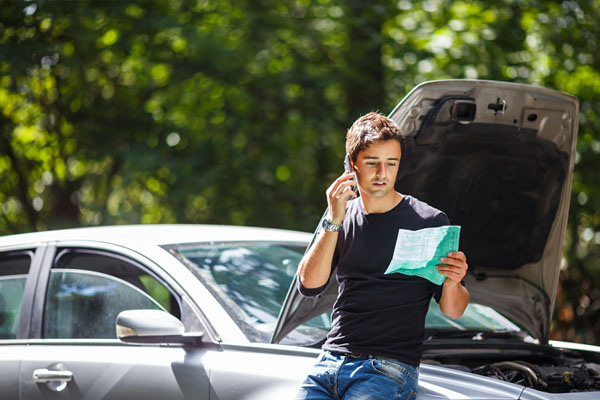 Seek advice / help from your car insurance right away to know possible coverage
8. Don't wait further, call your auto shop
After doing whatever you can to revive your car after a flood, it is always best to have it checked by professional mechanics from your trusted auto shop. You can also see as much and know as much in terms of determining the real damage caused by flood on your car. Let the mechanics do the job and they can also advise you of the best way to deal with your flood damaged car.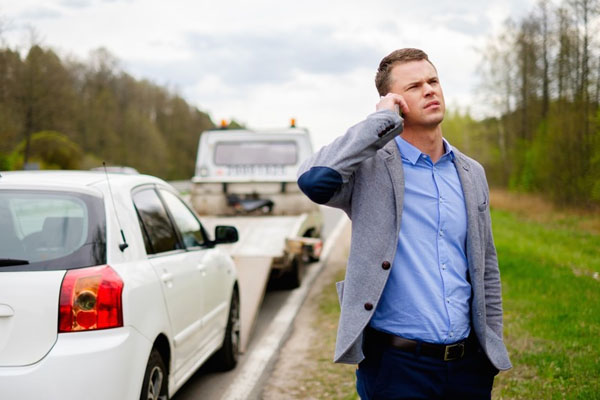 Have your car towed to your auto shop for checking
You can prevent all of these from happening if you know what to do at the right time as following: 
If you live in a flood prone area, evacuate your car right away to a higher ground. Park it safely in a secured parking space or at the mall carpark where they offer overnight parking.
If you have already brought your car to office and it started raining and you know that it'll soon flood, don't bother taking your car back home. Again, find a secure parking space and leave it there overnight. Paying for a parking space is better than paying for flood repairs.
>>> Click here to get more helpful tips and advice for all car owners


Ivy Kristia Padura
Author