Acura introduced a prototype of the TLX-L on Wednesday at the 2017 Shanghai Auto Show.
Though the 2018 Acura TLX was introduced at
2017 New York International Show
earlier this month, it seems that normal sedans are not good enough for the brand to rapidly develop its presence in the Chinese market. Therefore, Acura announced a stretched prototype of the TLX called TLX-L at Shanghai Auto Show this week.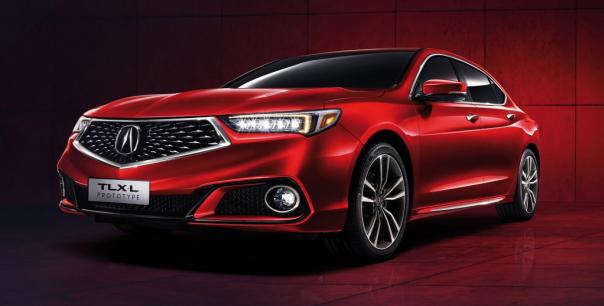 Acura announced a stretched prototype of the TLX called TLX-L at Shanghai Auto Show.
Like the compact CDX crossover, derived from the Honda HR-V, the TLX-L will be produced specifically for China where consumers demand an extra helping of rear-seat legroom.
Acura has affirmed that the TLX-L will be sold later this year and become its second car to be built locally for the country.
"We will further strengthen all aspects of Acura business in China including production, sales and service, so that as many customers as possible know and experience 'The Performance' unique to Acura," said Toshihiko Sato, the President of GAC Honda Automobile.
In this market, Acura will have to compete with rivals also offering long-wheelbase options such as the BMW X1.
>>> View more: Rendering of BMW X5-based Pickup truck
The Acura TLX-L has a lengthened wheelbase in order to create more space for rear-seat passengers. However, the luxury brand didn't reveal any details about how much longer and larger the car is.
All of the updates of the 2018 Acura TLX including the revised look at the front, an improved infotainment system and other new tech features in the cabin will be presented at the new TLX-L.
According to
car news
from the carmaker, the TLX-L will be manufactured at the end of the year and Acura has no plans to sell it outside of China.  
Below are some images of the Acura TLX-L at Shanghai Auto Show: